I desperately needed a break from the cold weather and finagled the whole family into road tripping with us to Goblin Valley State Park over what was definitely NOT Spring Break. Yes, I was that desperate. I haven't been there since I was little, and Sam and the kids have never been, and it sounded WARM. That was pretty much my only requirement. It was the perfect 3 days.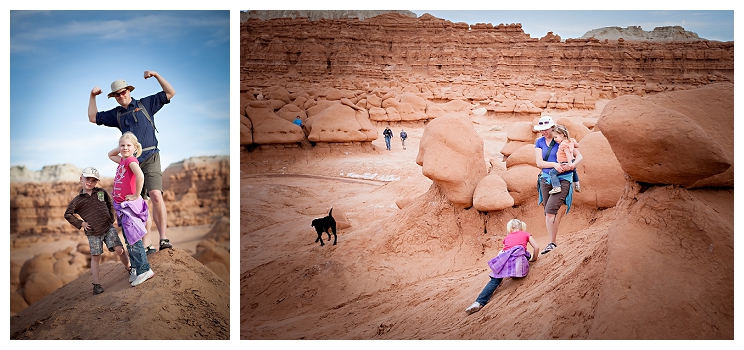 We were really curious how our 2 year old would do in the valley. She's not a huge walker – often getting tired fairly quickly, and then she wants "uppies" which results in us carrying her 40lb little body around on our hip. That gets old pretty fast. We got to the valley pretty early and she managed to play/climb her way across to the semi-canyons on the other side and back before lunch. It was only AFTER we had dinner and went back (so I could get photos in some GOOD lighting) that she had a complete melt down. See below. Lesson learned. 2 year olds do great as long as you don't push it.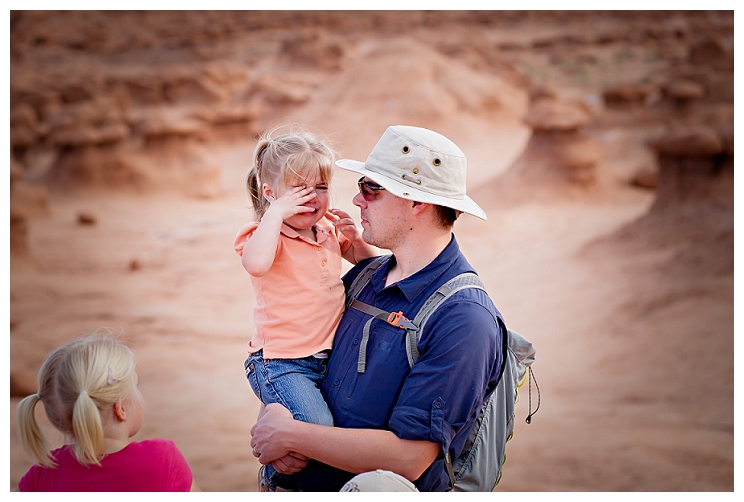 Rachel and Andrew did fantastic. If you ever want to keep two children occupied for HOURS, get 2 way radios. The rule was that mom & dad had to keep one, and the kids could share the other. We figured that way it would be easier to keep track of them. bwhahaha. Our morning was punctured repeatedly by "mom! Come find me!" over the radio.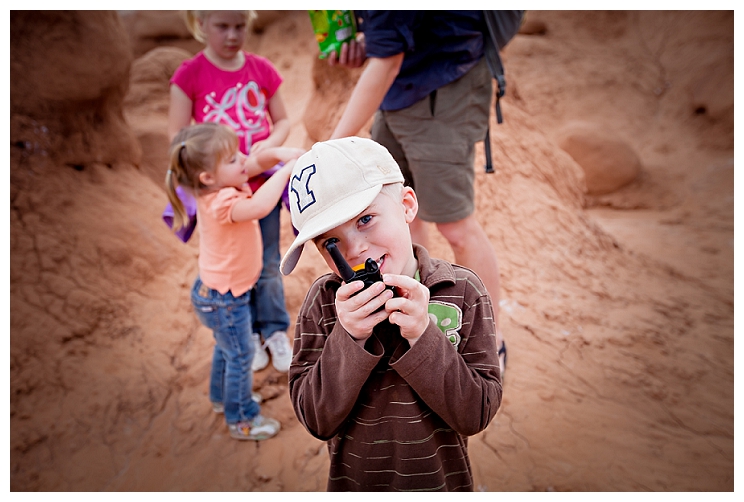 We also made it over to Little Wildhorse Canyon. The kids didn't make it up super far, but thought the slot canyons were pretty sweet. Our saving grace was that we made Cara ride in the backpack until we reached the slots. By then she was just plain done riding, but she got to walk during the most interesting part and didn't wear out to quickly.
Related posts: