How closed is it? Really?
With family scheduled to come into town the following day, we decided to take a quick trip up to the National Mall today to see how closed it really was. We had seen photos on the news of barricades, police officers, even canine patrols designed to keep the general population out of the memorials and monuments while the United States government is closed. Before dragging family up there we wanted to make sure you really couldn't see anything (and therefore not waste our time) and maybe I'd even get some great photos in there while I was at it. Okay, the photos were really the driving the factor. I really wanted photos of all the closed signs, because years down the road I'd have photographic evidence that we were there when it happened. This is epic you guys.
Here's what we found in front of the Lincoln Memorial:
Guards. Yes, there were guards & policemen. Mostly I think they looked bored. This guy maybe looked a little annoyed too.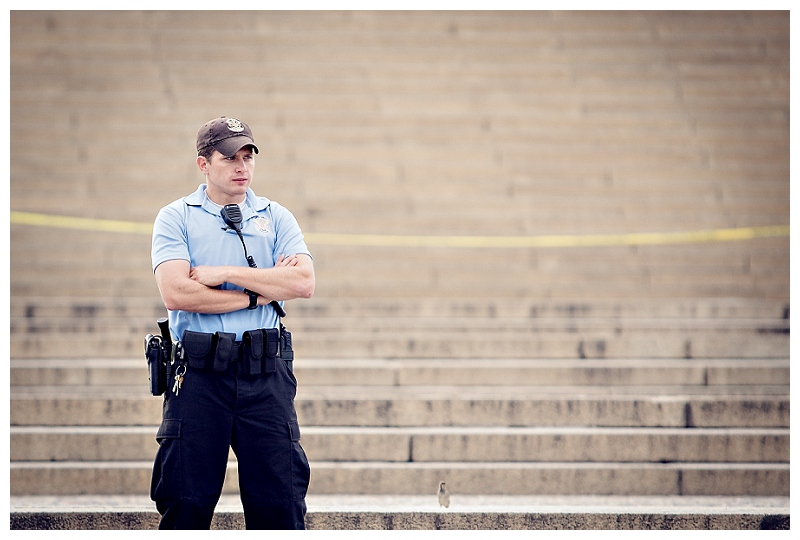 Closed Signs & Caution Tape. Most of the tape has been torn down by previous visitors, but the signs are still intact.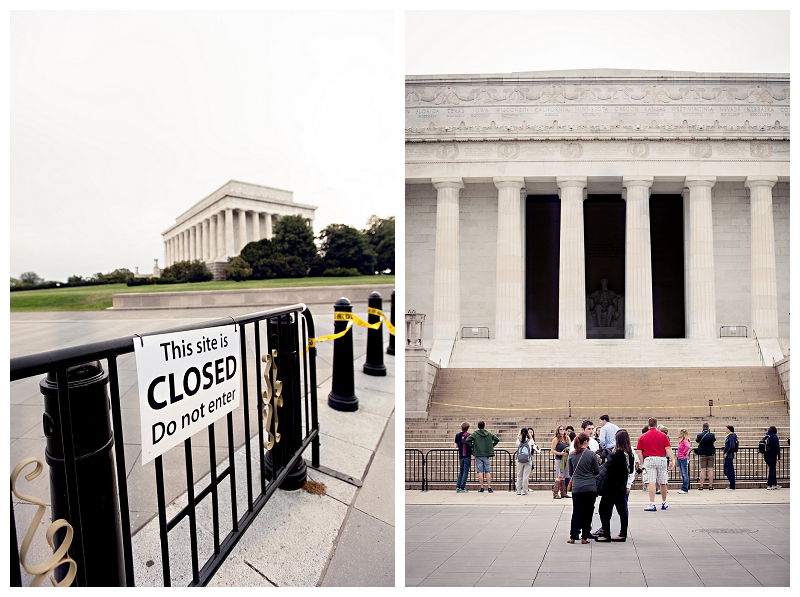 We also took the kids down to see the Washington Monument (which we hadn't done yet). I was actually pretty impressed with these policemen as we chatted for a bit. Turns out, they might not be able to get gas for their cars. Everything is done in the fleet system and they were unsure if the gas pumps were being refueled or not. They also mentioned that they were glad visitors were able to see the monuments despite the closure. As long as you didn't move a barricade (just find a gap) you could go in. If any officer or law enforcement agent approached just mention you are exercising your first amendment rights and protesting the government shutdown. All they can do is politely ask you to leave. Sweet.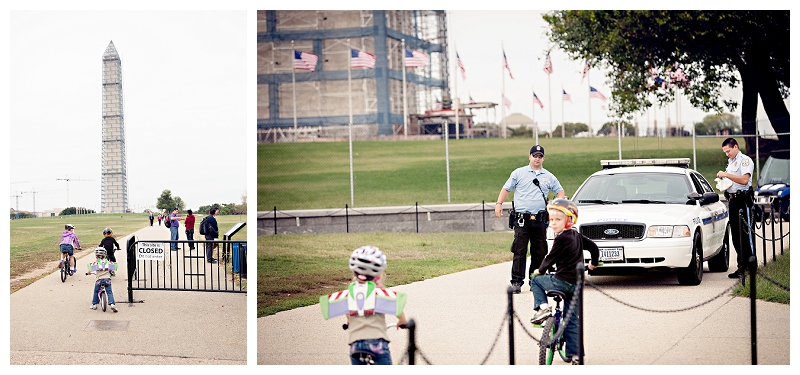 We also visited the Korean & Vietnam Memorials with success, but that's a post for another day. Short answer? We are good to go.
Related posts: