Want to see something gorgeous?? I thought so.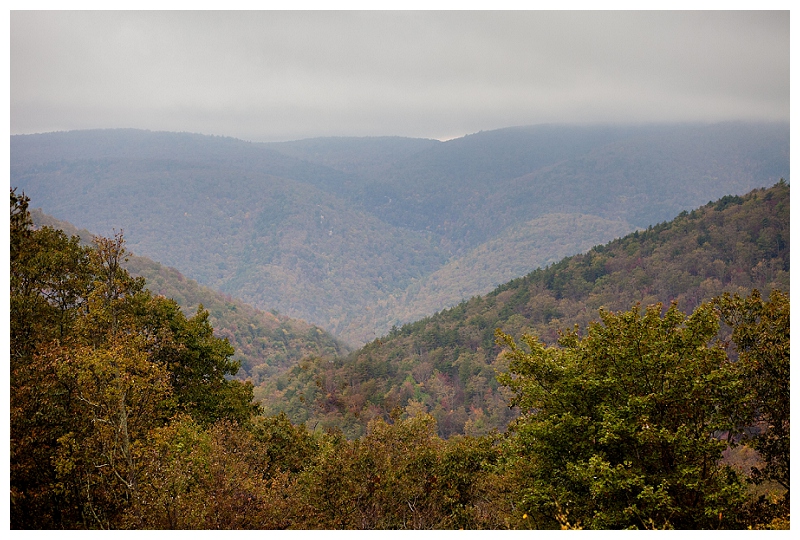 The Blue Ridge Parkway extends from Shenandoah Valley and Skyline Drive all the way to the Great Smoky Mountains in Tennessee.  While my parents were visiting from Utah, we took an evening and drove a section of it on our way to Monticello. It was cold, foggy, and raining and absolutely peaceful and serene. We didn't catch the height of the Fall Leaf Season (we were a few weeks too early) but the rolling vistas of tree covered hills were still quite amazing. We drove from Lexington up into the Blue Ridge Mountains, along the parkway, and exited through the north end.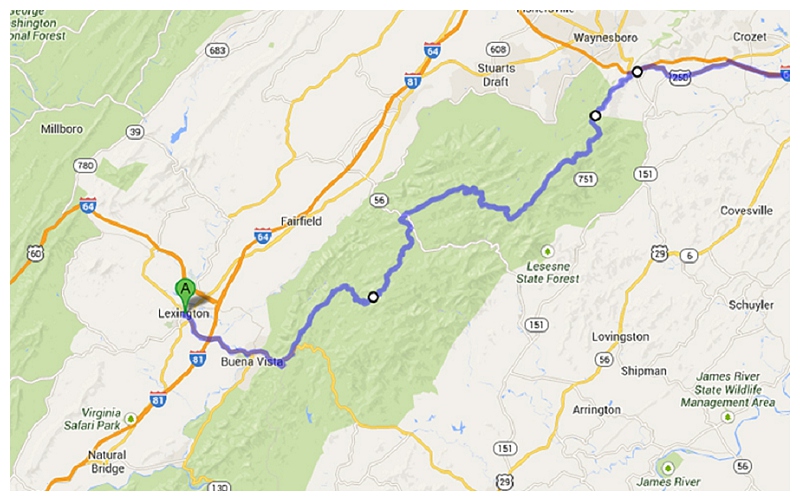 This small section took us about 2 hours (starting in Lexington and ending at the freeway to the north). It was the perfect distance for our littles. Cara actually fell asleep as we started around 3pm and she hadn't had a nap that day. Andrew rode with Grandma and Grandpa, and we had Rachel with us. Listening to music, talking, and occasionally getting out to take photos made the time fly.
With small kids I definitely don't recommend trying to drive the entire 469 miles in one stretch. Luckily for you there are restaurants, hotels, lodges, and even places to camp along the ridge. We definitely plan to drive the entire route at some point in our wanderings with the Airstream, so stay tuned for that. 😉
See the full photo gallery here.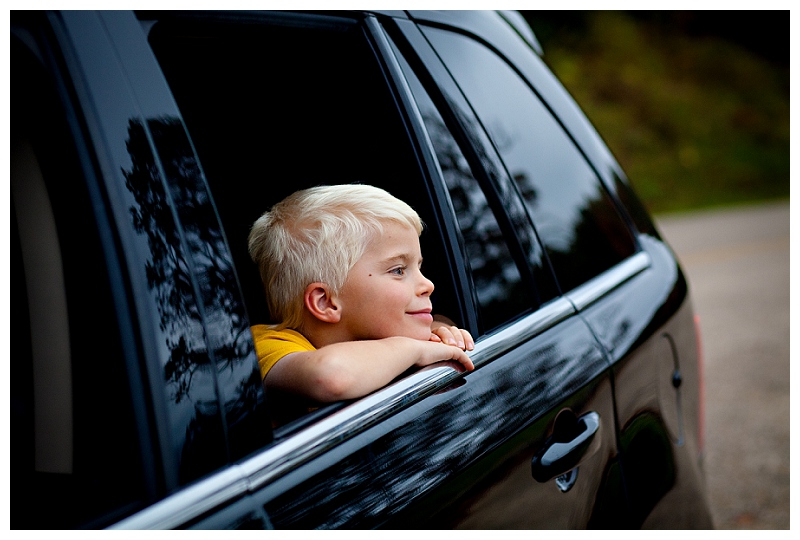 Bonus: I recently found out there is a Jr. Ranger Program for the Blue Ridge Parkway. We will definitely be doing this in the future.
Related posts: