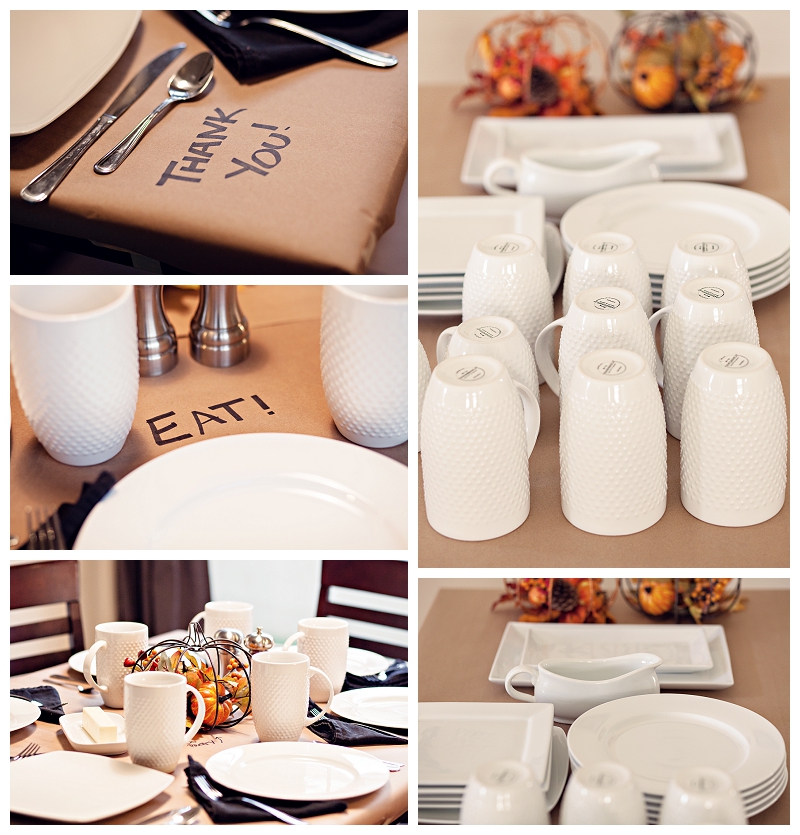 I've always had mixed feelings about Thanksgiving. Growing up, for me, it was a holiday to get together with all of my extended family, play games all day, eat around 3pm, play more games and then eat dessert when we finally thought we could fit it in before heading home late that night. Sam, on the other hand, grew up doing work/service projects in the morning, and eating during the late afternoon after everyone showered. The last 10 years have been a mix of both – sometimes with my family, sometimes with his, always trying to find a holiday routine that fulfilled the needs of our young family.
If there's one thing I've learned as a parent, its that your family needs will change. Constantly. Young kids don't have the attention span to play games all day (Mom! I'm bored!), nor do they have the skills to engage in an all day work project. Modeling our holiday solely after either family's traditions has usually ended in frustration. This year, however,  I felt we finally found a good balance for us.
We spent the morning in our pajamas, lazily playing Plants vs. Zombies on the tablet. No kidding. It was fantastic. We showered, got dressed, had a normal lunch and then headed over to our friend's house in the early afternoon armed with art supplies so the kids could work on their crafts while I helped Cassie with the food. It was great! I helped the kids paint, we made Indian headbands and vests (found via Pinterest, of course), we listened to music, chopped vegetables and talked and laughed in the kitchen.

A lot of our success with the kids came down to being prepared. With no cousins to run around and play with, my kids really want to play with us. I'm totally okay with that, it just means that I usually have to bring something to do, and it also means that holidays don't generally feel like a day off. In fact, they are probably more work. And that's okay because I want our holidays to be memorable.
Maybe one day we'll cook our own Thanksgiving feast in our Airstream, but this year we were completely content to be on vegetable chopping, table setting,  and dish washing duty. Thanks again to our amazing friends who helped us create a memorable first Thanksgiving on the road!

Related posts: