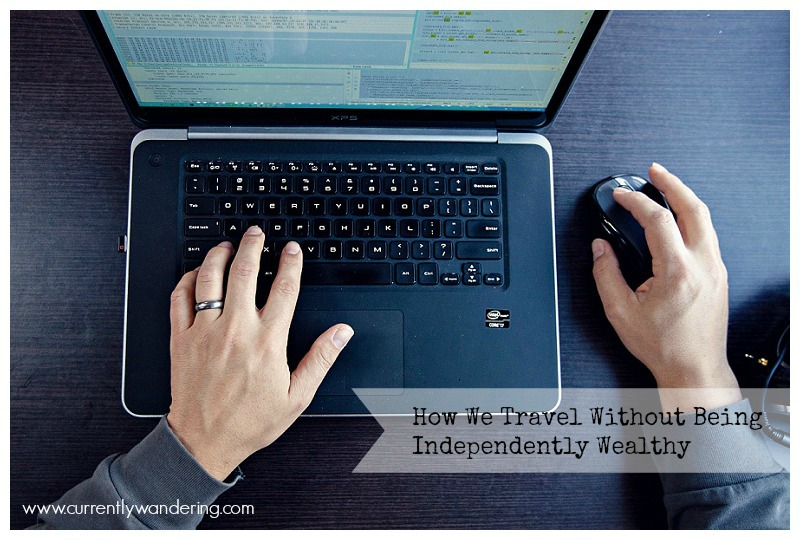 Many of the folks who hear our story assume that we are somehow financially set, that we have the money to traipse about the country living off savings or other residual income not tied to daily involvement. You might be surprised to discover that our finances are likely not very different from yours.
We are not independently wealthy. We pay a mortgage on a house in Utah where we lived for several years before setting off. We are paying off loans for both the truck and the Airstream. Our short term financial buffer would be depleted within months without me bringing in a paycheck.
How can we do this then? We've made time with our family a priority, and we sacrifice less important things. Jess does an amazing job feeding our family with a reasonable food budget. We rarely eat out. When we do, it's either one of our standby 'feed the family for less then $20' meals or we are splurging because the local food is rumored to be amazing. We have national passes for Science Centers, National Parks, and Zoos/Aquariums. This allows Jess to take the kids on excursions without spending a lot of money. She also takes them to libraries, on bike rides, or to the park, just as she would were we leaving in a regular house. I work a reasonable portion of each day to earn money, and we trade having things for spending time together.
There are plenty of useful details about how we do this, and we'll post more over time about the details. For now, here is a quick summary of what I do for work:
I am self-employed. No health benefits, no salary. I do long-term consulting for a few clients, and I bill my time hourly. This allows me to know exactly how much I need to work in order to pay the bills. Need extra money for Disneyland? Work extra hours. While it is a direct time for money scenario, it also gives me unlimited earning potential should I choose it.
For my clients, I program and do software and system architecture design, working from a laptop with a Verizon Mifi for internet access. I spend an average of 5 or 6 hours, 6 days a week working. Between driving and adventuring, its easier to break work out over 6 days rather than 5.
I bill monthly. We get paid monthly. It means we have to budget more carefully and make the money last, but its also less hassle than every 2 weeks. We prefer it this way.
The key, for me, to staying engaged and focused on work is to work on stuff I am really passionate about. A really great set of headphones doesn't hurt either. I have more then enough work for the time I wish to spend working, and it is very rare that I accept additional work. I have clients that understand my chosen lifestyle and work with me, allowing time and location flexibility.
We realize we are blessed with a job that works well for traveling. One of the many reasons we feel that not only CAN we do this, we SHOULD. There are many jobs or other employment that allow for long-term travel. If this lifestyle is something you are interested in, definitely look around and explore your options. Talk to other traveling families and see what they do. If you want it bad enough, you'll work something out. Where there is a will, there is a way.
Related posts: