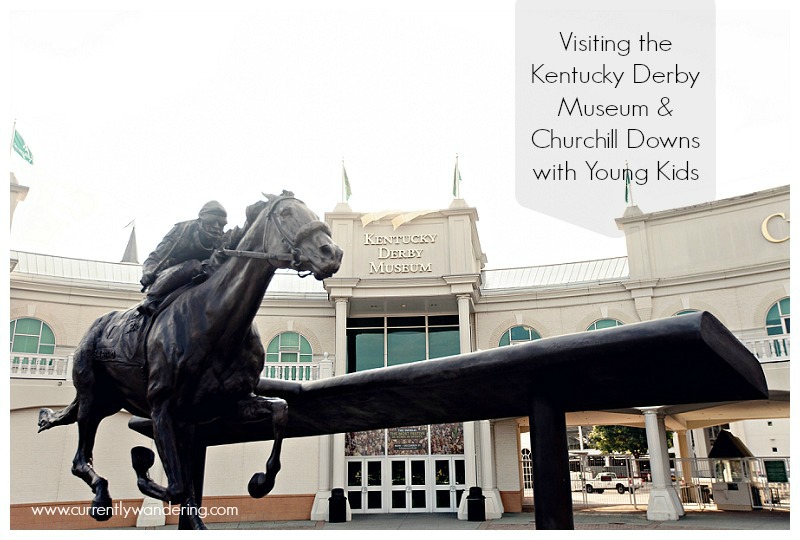 Knowing we were passing through Louisville Kentucky on our way to/from picking up the Airstream, we put the Kentucky Derby Museum & Churchill Downs race track on our "to-do" list. It didn't disappoint.
When we visited: August 2013

Ages of kids: 8, 6, 3

Where we stayed: Louisville Metro KOA. Moving the Airstream for the first time we knew we wanted "safe". Full hookups, close to what we wanted to see. It was parking lot, however, so don't go for the view.
To prep the kids for this adventure, we spent the previous Sunday evening watching the movie Secretariat. While I don't think the kids fully understood the depth of the story, they did comprehend that Secretariat is an awesome race horse, and that he & his jockey wore blue silks (Cara's favorite color). Plus, it just made all of us ridiculously excited.
We showed up right as it opened, and there was only a few other people there and most of them were not children. I love visiting places during the middle of the week in the off season.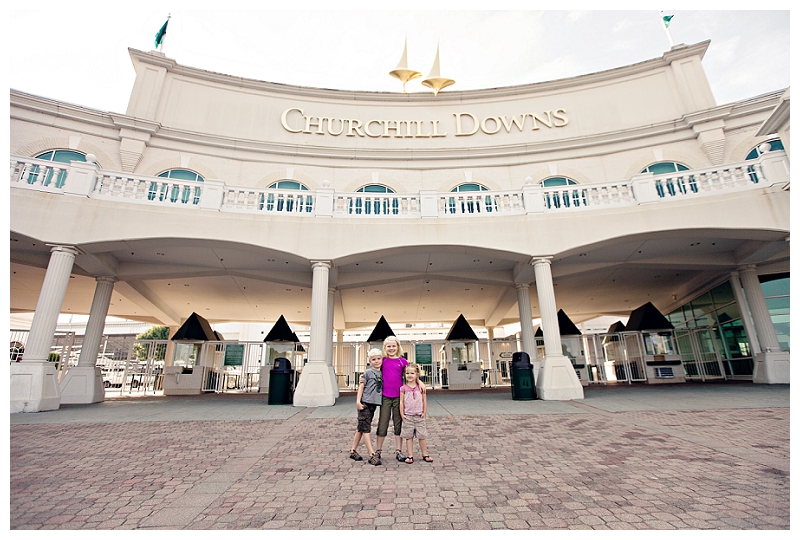 We spent the first hour or so playing in the exhibits. The museum is kid friendly with many interactive exhibits. My favorite was watching them pretend to be jockeys and race each other. So adorable.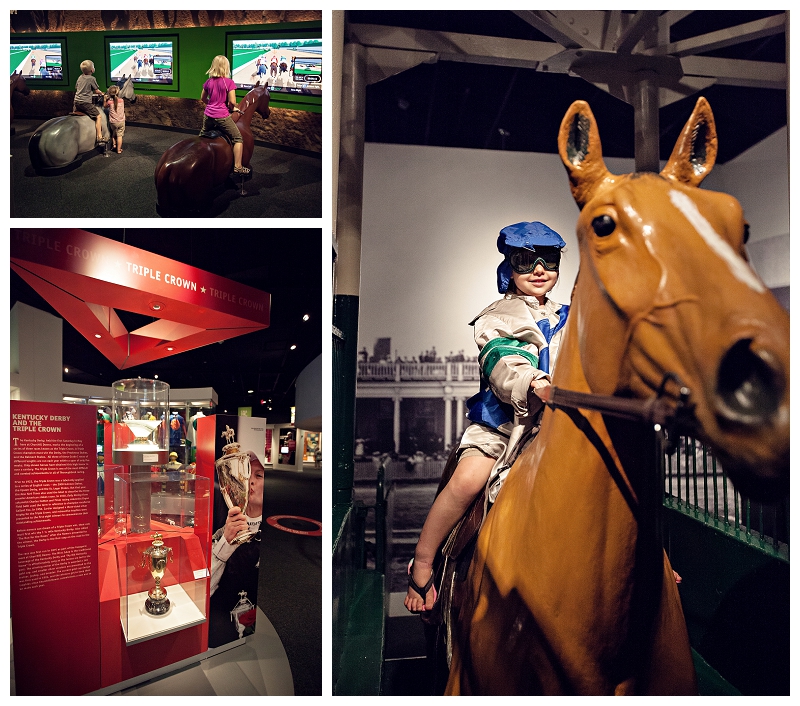 We also participated in the Churchill Downs tour. It was hot and muggy, and the kids don't normally like tours but they did okay. Each Triple Crown Winner has their name in gold with a crown and we had fun hunting down Secretariat's. There have only been 11 Triple Crown Winners, so it is definitely an achievement for any thoroughbred horse. To win, the horse has to win the Kentucky Derby, the Preakness Stakes, and the Belmont Stakes.

It was fun to see the track. Part of me wants to put a race at Churchill Downs on my bucket list, and the other part of me thinks it involves too much beer and drinking. Two things I don't enjoy.

Overall our visit was a total win! We loved learning more about horse racing in general, and about Secretariat specifically. Definitely recommend to those traveling through the area!
Related posts: