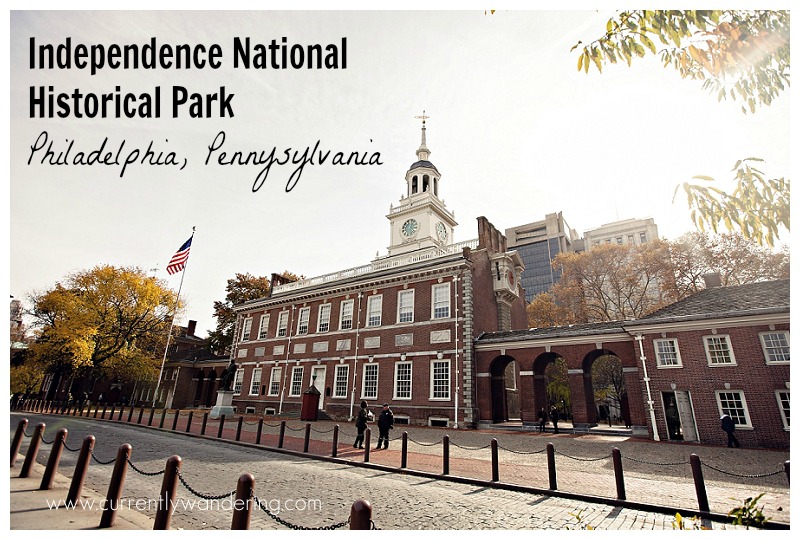 I remember visiting Philadelphia as a young teenager, but don't remember many specifics. I've always wanted to go back, so when the opportunity arose to visit some friends while we were living on the East Coast we jumped at the chance!
When We Visited: November 2013
Ages of Kids: 8, 6, 3
Tip: If you want a tour of Independence Hall on a weekend, get there EARLY. We had no idea and didn't actually get to go in.
We spent a Saturday morning exploring downtown Philly, and one of our favorite stops was Independence National Historic Park, or more commonly known as Independence Hall and the Liberty Bell.
We arrived via train, and walked the last two blocks or so to the visitor center to pick up our Junior Ranger books. This was our young friend, Matty's first experience with the program, so my kids deftly showed him the ropes.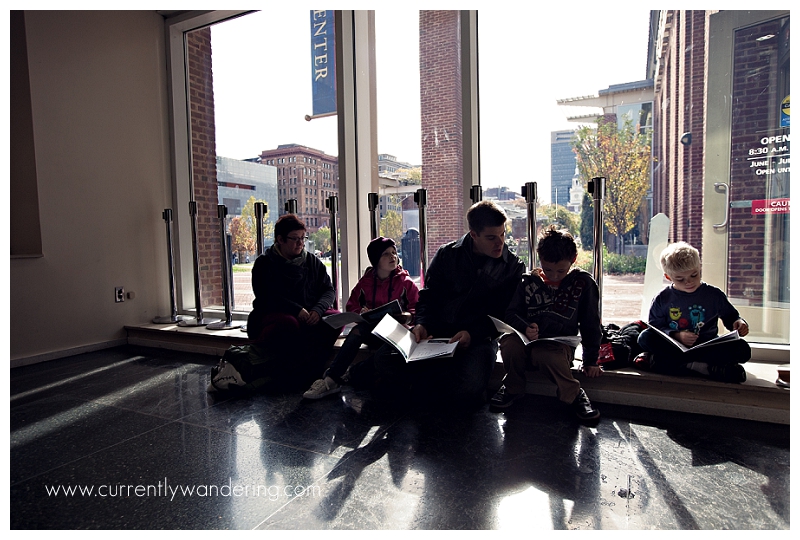 Surprisingly there was quite a long line to see the Liberty Bell, but the kids really wanted to, so we worked on our books while daddy stood in line.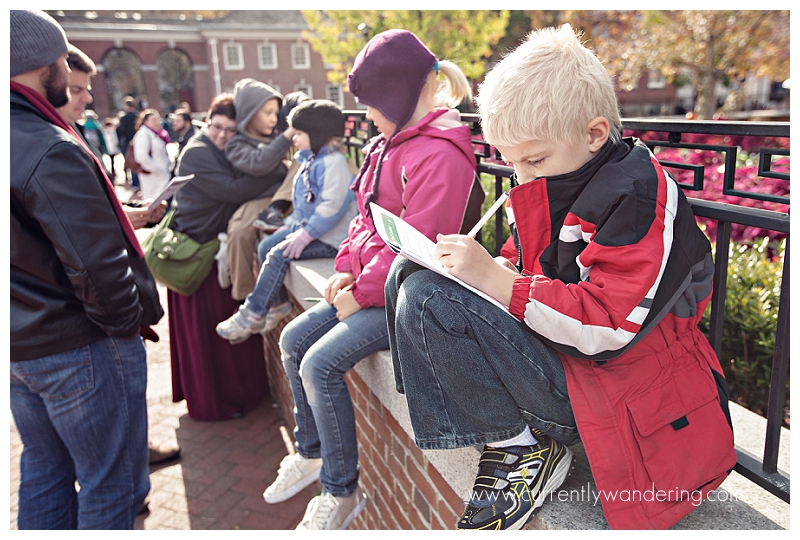 Afterward, we went into Independence Square and toured a couple of the outbuildings that used to house the House of Representatives and the Senate. Unfortunately, our guide was dry and boring and the kids were restless, so we snuck out about halfway through the tour. After talking with another family we encountered, we realized it was just our guide as their experience had been quite pleasant. 🙁

My favorite part was the printing shop in Franklin Square where we saw how Ben Franklin used to set the type on the old printing press, ink the type, and then press into the paper.

Overall, it was a great day! There is much more to see as the "park" is actually quite the collection of buildings and other historically significant areas in the downtown area. I felt we did the important parts though and the kids were excited about their badges.

Related posts: