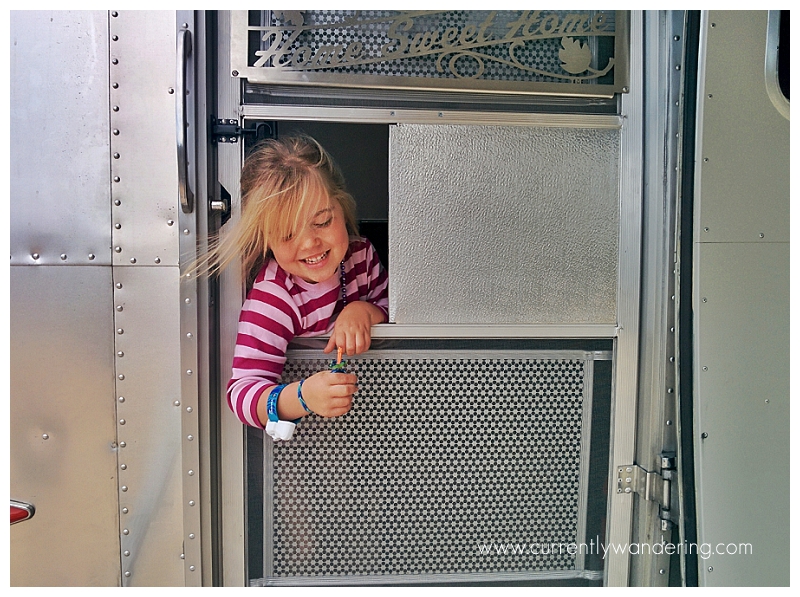 I'm so frustrated. Those that follow us on Instagram know that we are trying to finish off potty training with Cara. She's been pee trained for months but the other one… well. She just hasn't figured that out. I couldn't stand the thought of buying another box of Pull-Ups so we told her that was it! She had to be a big girl and go in the potty now.
5 days and no action, so we finally bought a suppository to give her some relief. That was yesterday morning. This morning (since its about high time she had to go again) she's still doing nothing. In the meantime I feel trapped. Unable to go anywhere or do anything since we told her she has to stay in the trailer until she goes. We were hoping she would get incredibly bored and that would be incentive enough, but it just doesn't seem to be working. We've tried treats, stickers, leaving her behind, you name it. Nada.
I don't know what to do. For some reason my brain can't handle planning an outing or excursion for just Rachel, Andrew, and I. It just doesn't sound… fun. Being left behind doesn't seem to motivate her either since she says she'll just have fun playing toys in the Airstream.
Do we just go about our normal day and clean up what happens? Would that be better than being in a beautiful city I feel like we can't go see? I'm not sure what the answer is, but before too long something has got to change or I might explode.
Related posts: