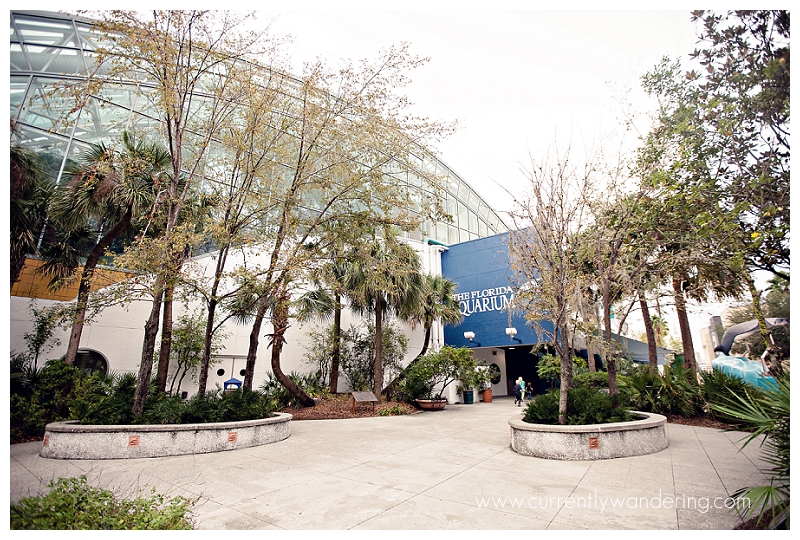 The Florida Aquarium in Downtown Tampa wasn't on my list to visit until my mother-in-law emailed and told us it was one of their favorites in the entire country. Then it went straight to the top of my list of things I wanted to do in the area. It didn't disappoint.
When We Visited: December 2, 2013

Ages of Kids: 8, 6, 3

Parking Costs: $6 for all day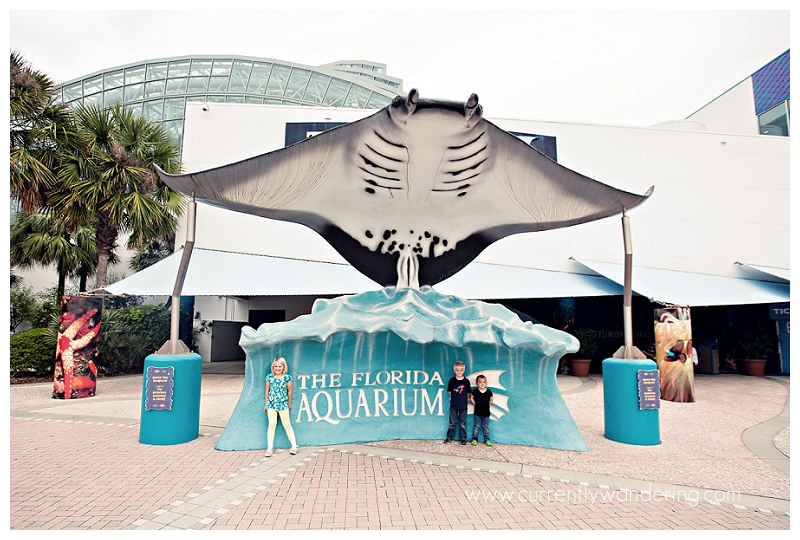 Knowing that aquariums are notoriously expensive, the night before I bought a seasons pass to Hogle Zoo in Salt Lake City Utah as they are both members of the Zoos and Aquariums reciprocal program. This allowed us to get in at 50% off instead of paying the full admission price. Even though I only had my emailed receipt as proof of purchase, the staff didn't hesitate to extend the discount. I was grateful.
This aquarium also taught me an important lesson of traveling the country – never pay for anything extra. A few weeks previous at the Jacksonville Zoo, my kids BEGGED to pay the extra fee to pet the Manta Rays. Here in Tampa, petting the Manta Rays was included. See? Money saved.
Although not extensively large, the Florida Aquarium did have some good exhibits and trainer talks. We watched a keeper feed the playful sea otters, and another few talk about and show various other animals. We walked through and marveled at the large tanks full of jelly fish, and my kids were brave enough to "pet" the sea cucumber. They also have a HUGE shark tank with divers who talk to you through a speaker system while they are in the water. 



They also have a large outdoor splash pad that I'm sure is extremely popular in the summer, but was very vacant on the 60 degree day we were there. My kids were so disappointed I hadn't brought their swimming suits, but I let them run around as long as they didn't get soaking wet.

Definitely a good day and I would recommend visiting if you are in the area.
Related posts: