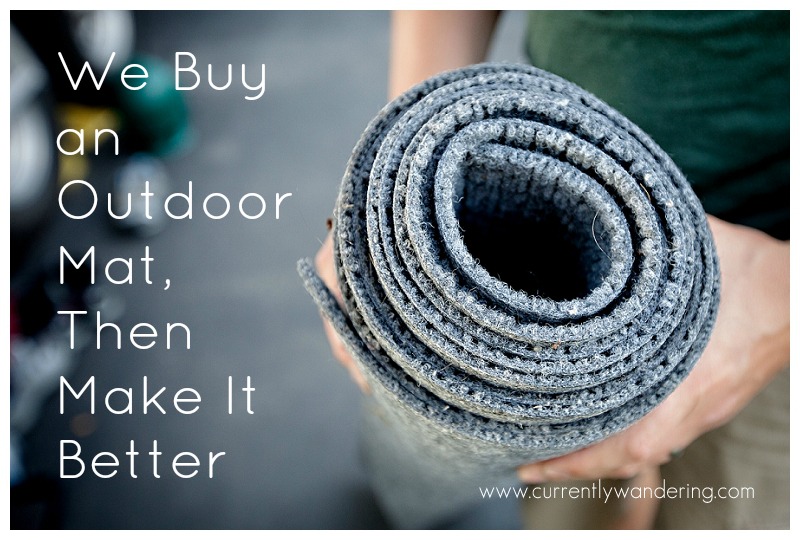 As the weather has been getting nicer, we've been desiring a larger mat for outside the door. A place to kick off our shoes without getting dusty.
RV Mats are fairly common, and are mostly of the plastic, fan-fold variety. We didn't love them, and they were huge. Have you seen our Airstream? a bit tight on storage space.
Whilst perusing Costco one day, I saw a possibility: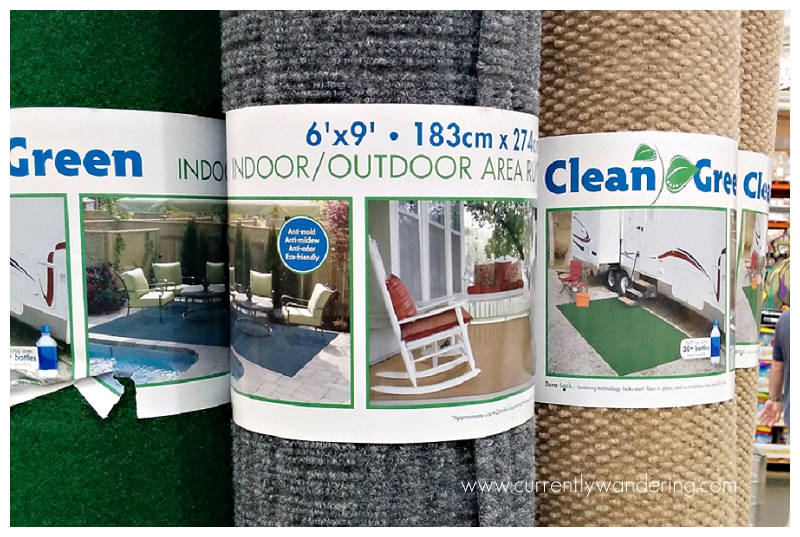 The only problem was the size. It was a 6 foot by 9 foot mat. The bed of the truck (where this would have to live) is a short bed made shorter by the roll-top cover canister. It wasn't going to fit.
We solved the problem by cutting it in half, resulting in two 6 foot by 4.5 foot sections.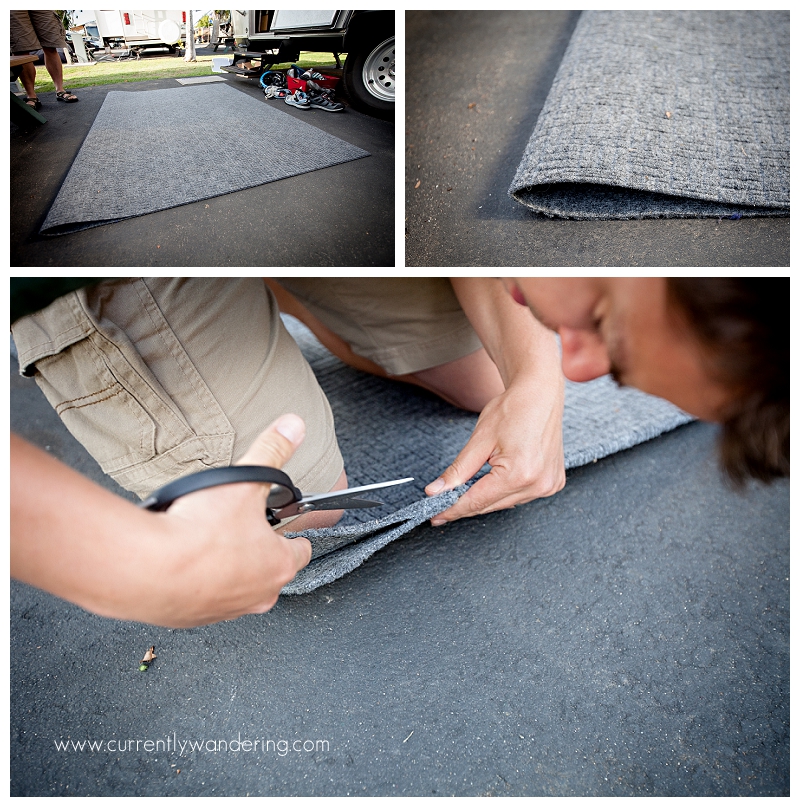 The side effect of such a cut is that we can now deploy only one mat, two in the original size, or rotate them  for a 12 foot by 4.5 foot space, which we like very much.

Rolled up together, it fits in the truck bed nicely.

It is light weight, sturdy, easy to roll up and store and works great for keeping the dust down. It also gives Jess a nice place to do her workout videos instead of in the dirt of gravel. If you are looking for an outdoor mat, we definitely recommend this one!
Related posts: