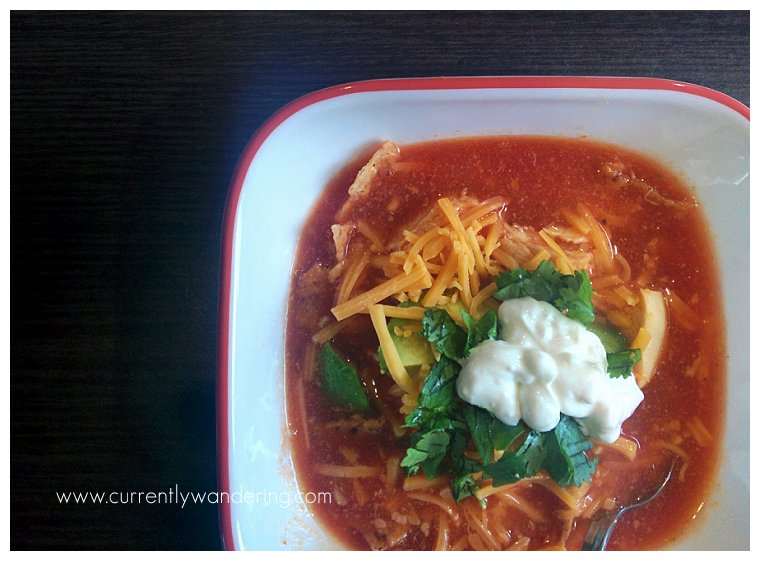 Cooking in an Airstream is really not that different from a regular kitchen. Okay, that's not entirely true as I have less bowls, less utensils, and less specialty appliances. My salad spinner doubles as a salad bowl (minus the colander part), and sometimes also as a bowl to mix up pancakes. Everything seems to have more than one purpose, but that's totally fine with me. I'd rather have less stuff and clutter than have a gazillion gadgets that only do one thing.
Even with a shortage of gadgets, we cook almost every day. I dislike planning what to eat and grocery shopping, but don't mind the actual cooking part. In fact, its kind of fun as its one of the only times during the day that my kids will leave me peacefully alone. I tend to get all wrapped up in my thoughts and just have some "me" time. Its fantastic.
We've generally been eating less meat, mostly for financial reasons, but also because of freezer space. We just don't have a lot of room. We'll do a lot of rotisserie chicken, and black bean tacos (which are a total hit with my kids). We've also been spending time with family in Northern California, and it turns out they've pretty much gone vegan. Totally another story for another time, but its actually been really fun to see what they eat, and then come to the realization that some of OUR recent favorite recipes are also vegan. Who knew? I guess I'd just never thought about it like that before.
Some of the meals we've had recently have turned into favorites, so I thought I'd share a quick list.
Tortilla Soup (photo above) from Kraft Recipes: Love that this uses frozen chicken. The avocado and cilantro totally make the dish so don't leave those out.
Chopped Salad with Quinoa, Sweet Potatoes and Apples: We packed this as a picnic lunch today to eat at the Jelly Belly Factory for the adults. It was fabulous. Sam said he could have eaten twice as much as we packed though. Would also be good with walnuts, almonds, or cashews and even chicken.
Quinoa, Black Bean, and Corn Tacos: I could eat these every day. I'll usually make up a bunch and then put the leftovers on a salad the next day for lunch. Or just eat it plain.
Broiled Tilapia Parmesan: We all gobble this up. Kids included.
Creamy Southwestern Chicken Nachos: I changed this up and use rotisserie chicken and just make it on the stove. Works like a charm and is easy to whip up. My kids have dubbed this "Mom's Famous Nachos".
Creamy Tortellini Soup: I don't make this one in the crock pot either and it works fine. As long as I don't put too much spinach in it my kids will eat it.
I have some more Quinoa based, vegetarian meals I want to try as I'd love to only cook meat 2-3 times a week. We'll see how quickly I get around to trying them out!
Related posts: