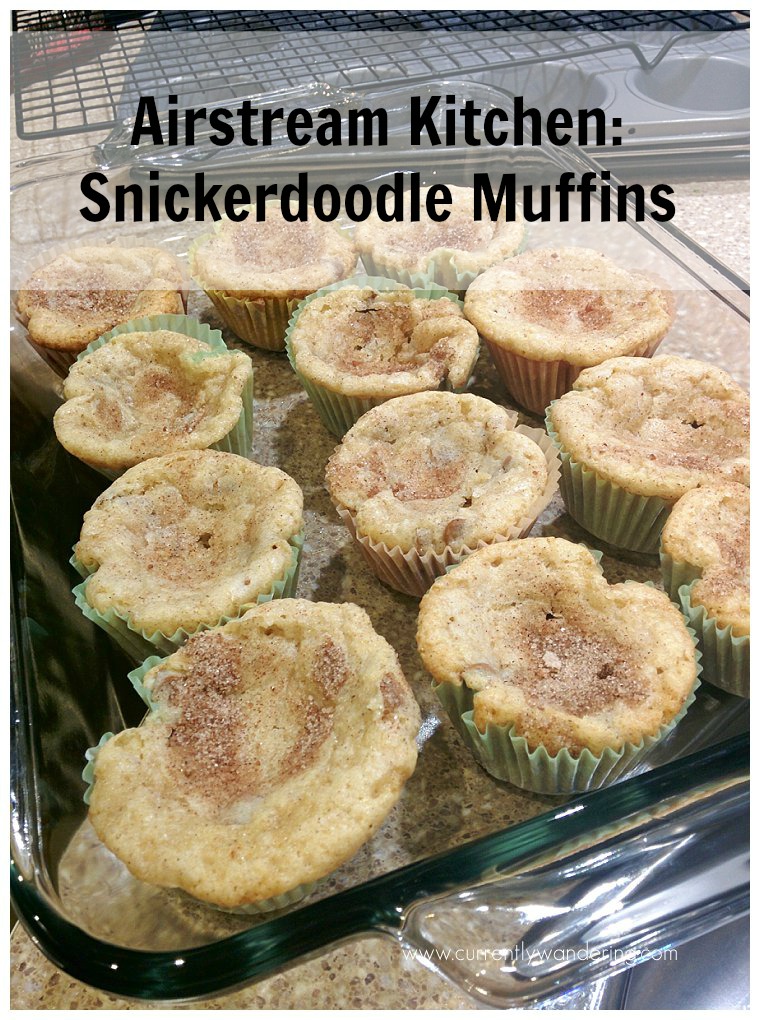 These are seriously dreamy. They taste exactly like the cookies, but in the form of muffins or bread. I was worried when the tops caved in a little after pulling them out of the oven, but they were definitely fully cooked. I also sprayed the cupcake liners with non-stick cooking spray to make them easier to get out.
Adapted from http://lilluna.com/
Ingredients
2 1/2 cups flour
2 tsp baking powder
1/2 tsp. salt
2 tsp. cinnamon
1 cup butter (softened)
2 cups sugar
3 eggs
1 tsp vanilla
3/4 cup sour cream
1 package Hershey's Cinnamon Chips (these can be hard to find – I found some at Wal-Mart, although they are possibly a seasonal item. You can always get them in bulk on Amazon.)
3 TB sugar
3 tsp. cinnamon
Instructions
Cream butter, sugar, salt and cinnamon until fluffy. Add eggs and mix well.
Add vanilla and sour cream and mix well.
Mix flour and baking powder in a separate bowl. Add to wet ingredients and mix until all combined.
Add cinnamon chips and stir into batter. Set aside.
Prep muffin cups with non-stick cooking spray.
Mix 3 T. sugar and 3 t. cinnamon in a bowl and sprinkle over the batter in each muffin cup.
Bake at 350 for 10-15 minutes.
Related posts: