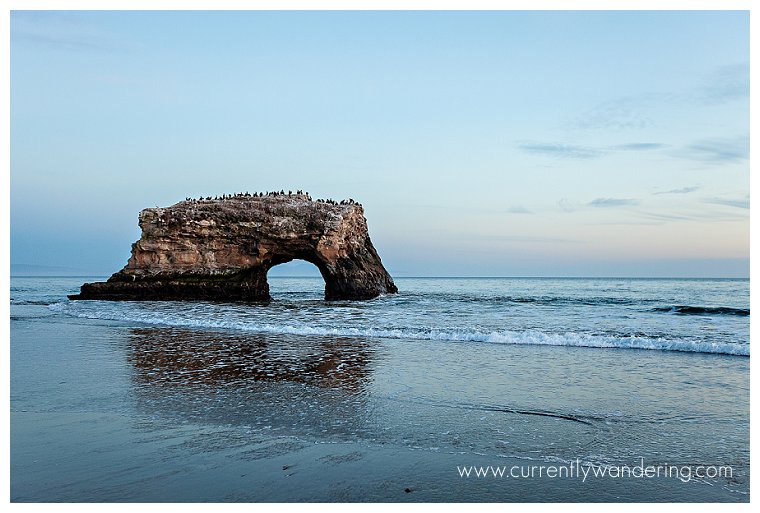 While we were camped at New Brighton State Beach outside of Santa Cruz, California we took a little evening trip to see the tide pools at Natural Bridges State Beach. This was one of those occasions where everything went wrong only to turn out splendidly wonderful in the end.
When We Visited: March 2014

Ages of Kids: 8, 6, 3

Tips: Definitely go in the evening for sunset as it is beautiful!
I had picked out a restaurant down by the pier for dinner, only we found out too late they were only open for lunch. The pier was closed (too early in the season), and neither Sam or I were really feeling the vibe of downtown Santa Cruz. Satiating the kids' hunger with jawbreakers and other assorted candy we decided to head for the tide pools and figure out dinner afterward. By this time I was pretty grumpy and not at all in the mood. We drove in to the little overlook spot with a few other cars and realized the tide pools were clear on the other side of the beach. We could either keep driving (through the fee station) or go around to the other side. Totally didn't help my mood.
Undaunted, Sam turned around and found us an access trail on a side road and we parked and walked about a quarter of a mile down to the beach and across the rocks to the tide pools.
My mood instantly improved as I watched my kids scramble over the rocks in the beautiful, golden, evening light. Add in the excitement of my kids poking sea anemones (which, turns out, you aren't supposed to do), crashing waves, and a beautiful sunset and we were all in heaven.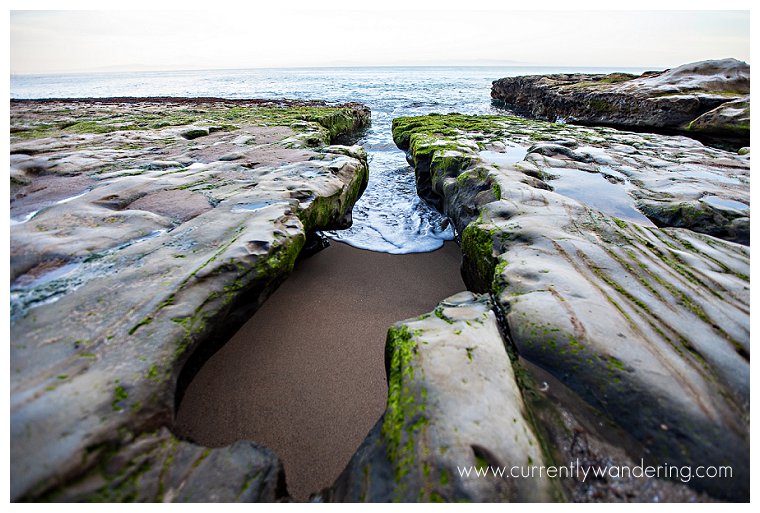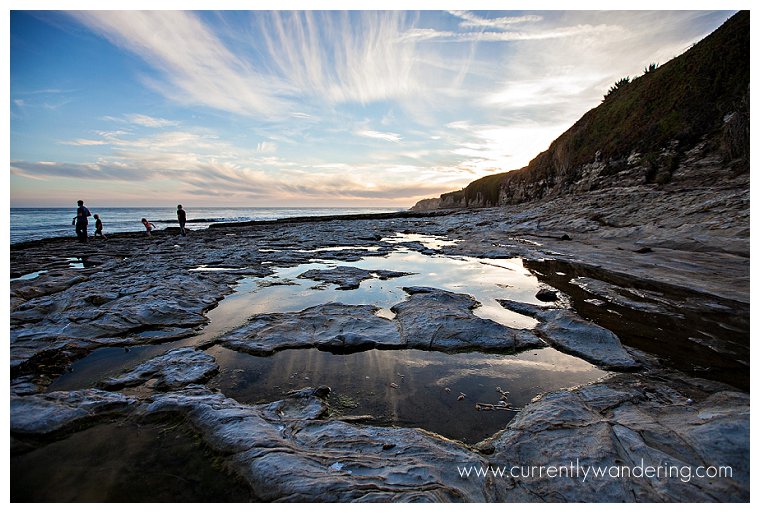 We stayed long past sunset and made our way back to the car in the almost dark. Hungry, but happy, we found the nearest Subway for dinner. 🙂
Related posts: