**Updated May 2017**
When we bought the Airstream, we inherited a set of standard yellow triangle wheel chocks and some spare 2×6 boards to use when leveling on uneven terrain. It worked, and we didn't give it a lot of thought for several months. Once our set up starting getting on our nerves, we upgraded to the lego-like wheel blocks and a wheel chock we found through the airforums. It did great for awhile, but we kept seeing friends with better set-ups, and honestly? The wheel chock wasn't all that great.
The Airstream tends to rest against one or more of the chocks, and it often required moving the Airstream a little backwards, or a little forwards, to get it unstuck when headed out. Once or twice, we'd even bent the bolt through the chock, and we were just sick of it.
For Christmas one year, we decided it was time to finally upgrade and we decided on Anderson Levelers an X-Chock both available on Amazon (perfect).
The Anderson levelers took some getting used to but it didn't take long. They are basically like a small ramp you drive up onto until you are level, and then slide the triangle piece underneath to hold it. Once we add the x-chock, the rig simply doesn't move. Its fabulous. We can also get much higher on the Anderson Levelers than we could with our yellow lego-blocks. There have been more than a few times where we've gone all the way up on them!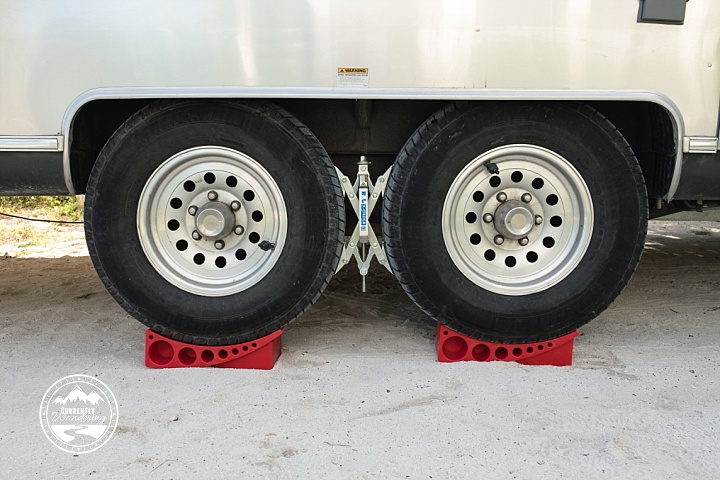 We've also kept our set of lego-like wheel blocks. They store easily in the bumper and are great for when we need something under our stabilizers, or even under the front jack. We've also used the Anderson Levelers as a ramp to get up high on a set of 4 lego-blocks per wheel! That site was really un-level for sure and it was quite the achievement!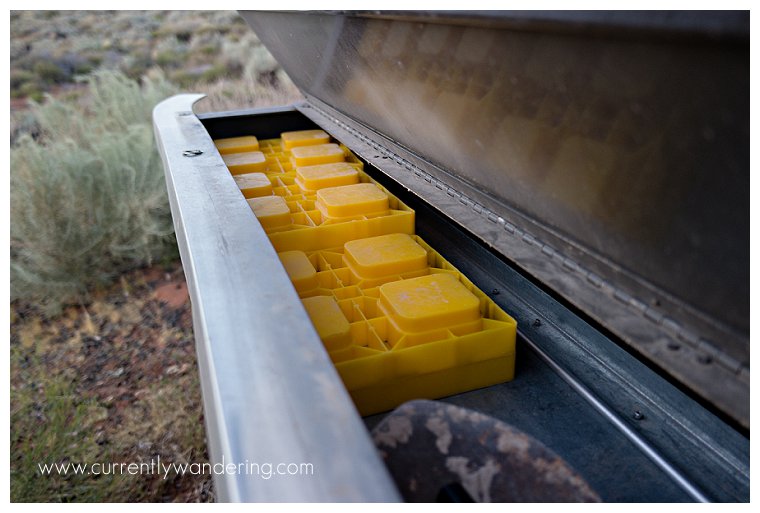 We are so happy with our upgrade, I just wish we had done it sooner!
Related posts: