I was recently asked to write an article for Chic Magazine about travel photography. Coming from a lifestyle background, I decided to write about some tips and tricks to take better photos while on vacation and traveling (similar but not exactly like this blog post) titled "On the Road – Capturing Stories Through Travel Photography". My landscape photo skills aren't quite up to snuff, but throw a person in there and I'm golden.
You can check out the magazine and purchase a digital or print copy  (there are some great articles by other amazing photographers!) here: http://chiccritiqueforum.com/issue10/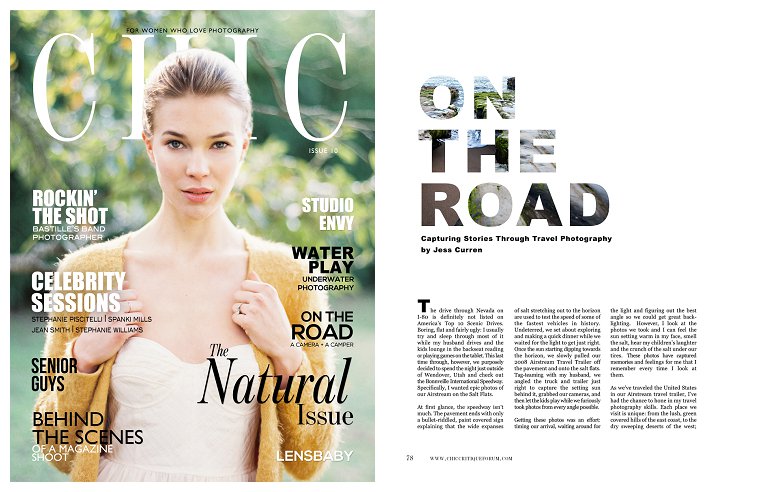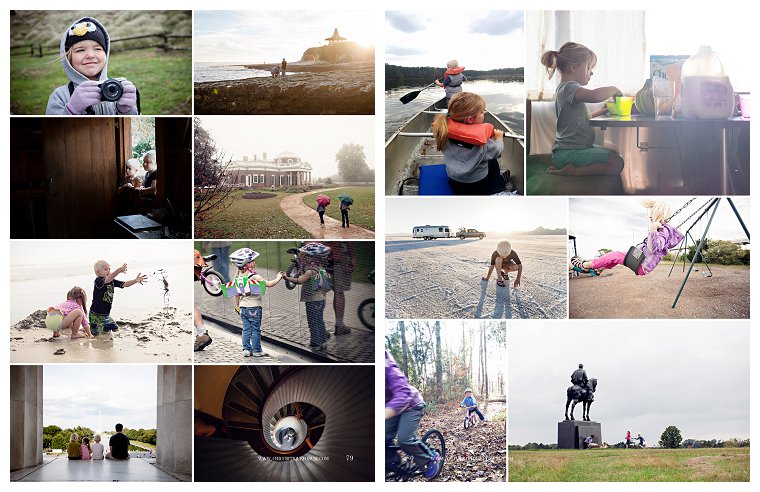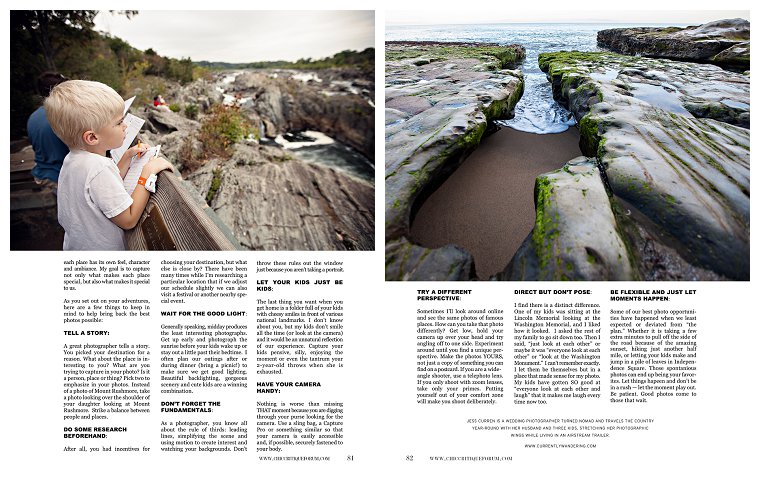 Chic Critique is also an amazing forum full of celebrity photographers, amateur photographers and other professionals. You can watch videos from the celebrities about all sorts of interesting topics from shooting to editing to client relations, post questions about photography related topics, and get lots of freebies! Check out their subscription options here.

Related posts: