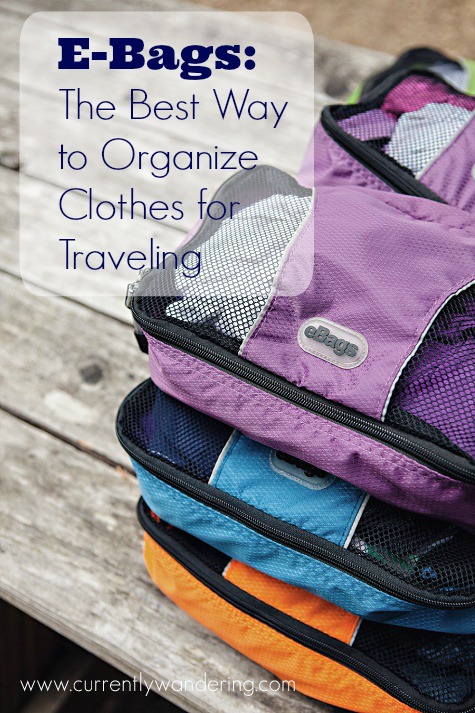 Two years ago when we did a 5 week trip to California I had a lightbulb moment. We had packed all our clothes loosely into duffle bags, and about 6 days in I seriously couldn't find anything as the clothes were jumbled, rumpled, and scattered pretty much everywhere. It was a disaster. In desperation I started looking around on Amazon for a solution to my problem and I found it: eBags Packing Cubes. These things are a lifesaver for packing clothes!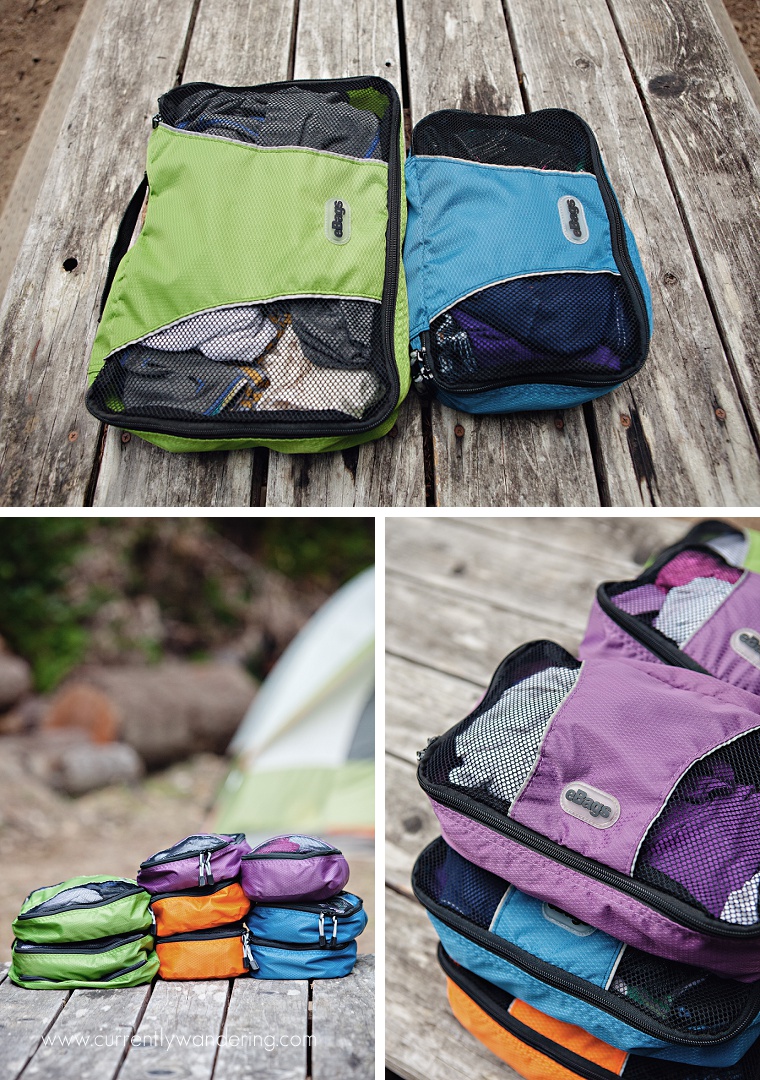 I bought two different variety packs, as I wasn't sure which sizes we would need. After organizing a bit and seeing how many clothes really fit into the small, medium, and large bags, I made another couple orders of the small bags in different colors as those were the most conveniently sized for kid clothes.
Amazon links to: small bags, medium bags, & a 3 pc variety pack
Our new system is great. Each kid has their own set of 3 color-coordinated E-bags: Rachel is purple, Andrew is orange, and Cara is blue – turns out those are their favorite colors so everyone is happy! We typically put underwear, socks, and pajamas in one, shorts and pants in the second, and shirts in the third. Depending on how long the trip is, you can combine shirts & pants and even just take 2 bags instead of all three. The kids each know their color and its easy for them to pull out the right set of clothes rather than rifling through the whole duffle bag looking for their shirt.
For adult clothes, we tried both the medium and large and I've settled on medium. Large is too, well, large. Unless all you wear are jeans and then those work great in the large ones. I'm less concerned about Sam and I having our own color, so we typically mix the green with some other black ones we already owned.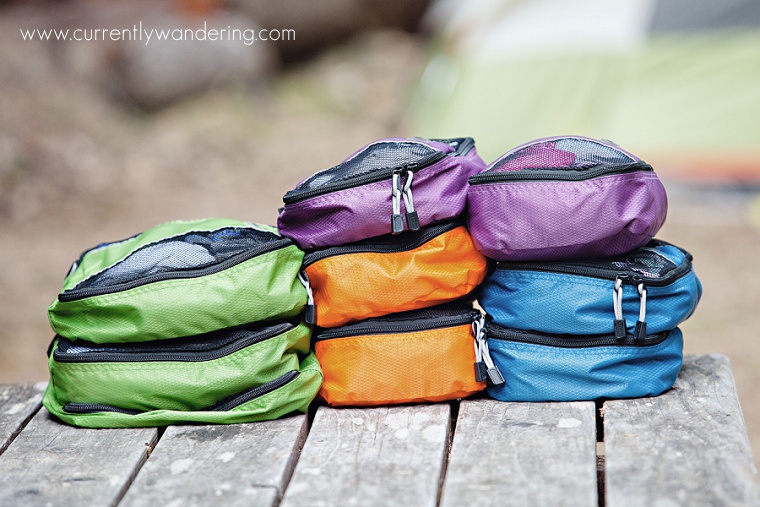 How does this work in the Airstream, you ask? Easy. We still use them. Since our closet is so small, all our "other" season clothes are packed away under the beds. Each kid has their off season clothes in their own color coordinated bag and then they are all tossed into one of our large, white bins. When we have a cold spell (or hot spell in the winter), the kids can go back there and pull out their long sleeved shirts or an extra pair of long pants. I also put Cara's Sunday skirts in a medium bag under the bed as well. They don't wrinkle, are super difficult to hang, and kind of bulky for drawers, but they fit great under the bed and we only need them once a week anyway.
They are also useful when we do leave the Airstream for a few nights. Recently, we spent a week at Camp Noyo with family and we used our packing cubes and our duffle bag to take our clothes with us. Worked great!

If you are frustrated with a pile of clothes while traveling, definitely check these out!
Related posts: