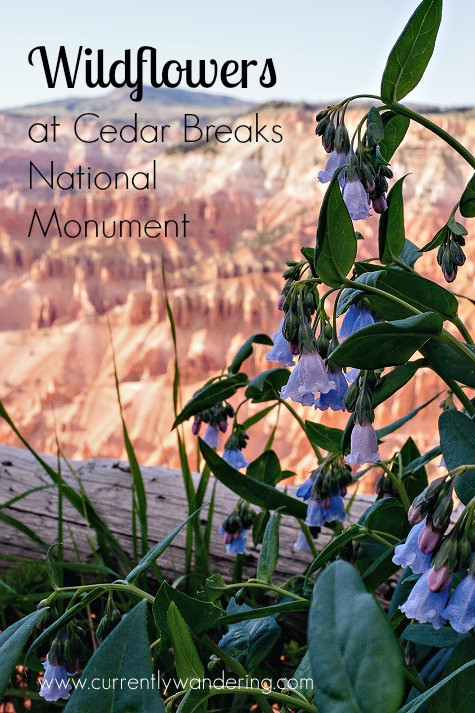 Going to southern Utah in the summer is generally not a good idea. Its hot. Really hot. However, there are a few places that are high enough in elevation to escape most of the stifling summer heat. On our post-move out southern Utah loop, we spent a week at Bryce Canyon and then drove over to Cedar Breaks National Monument. Both are high in elevation with Bryce around 8000 feet and Cedar Breaks closer to 10,000. While not "cold" the weather was pleasant, cooled off at night, and definitely manageable.
When We Visited: Early July 2014
Ages of Kids: 8, 6, 4
Tips: Only about an hour out of Cedar City, this could definitely be a day trip. Earn a badge, go on a hike, enjoy the view. However, they do have a Night Ranger Explorer Badge that has some nighttime requirements.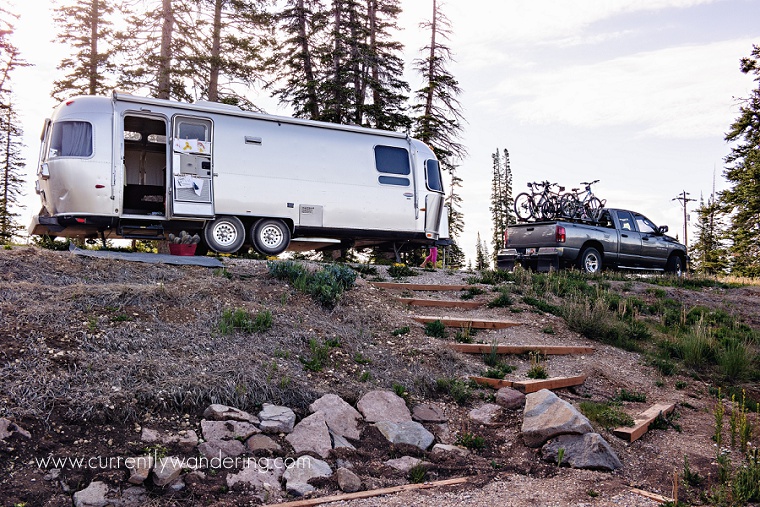 The campground at Cedar Breaks is small, but situated close to a meadow. At first glance, the park doesn't seem like much and we weren't particularly excited to stay as there was no Verizon signal for Sam to get any work done. Then we went on a walk from the campground to the visitor center and fell in love. There were wildflowers everywhere and they were beautiful! After talking to the camp host, Sam learned of a spot in the nearby Brian Head Resort that had complimentary wi-fi. The next morning he drove the 20 minutes in to participate in some meetings while the kids and I started working on their Jr. Ranger Badges.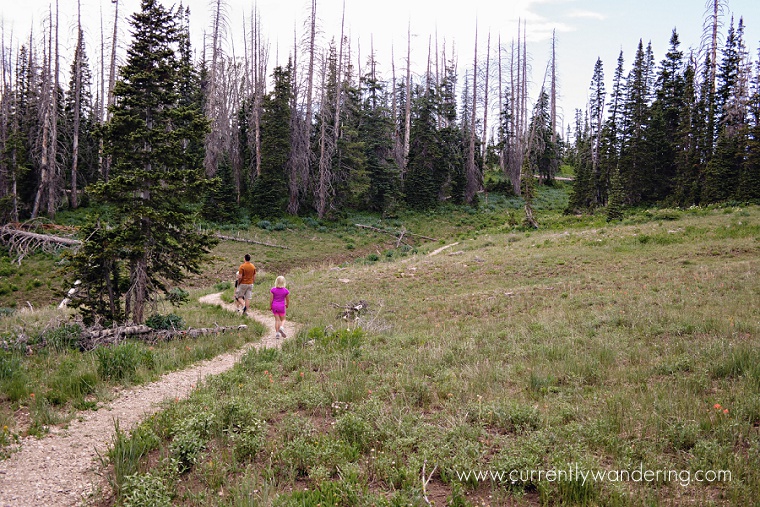 Cedar Breaks also holds an annual Wildflower Festival where they have volunteers on hand to help visitors search for different flowers and other activities. We were there a few days to early to actually attend the event, but it sounded really great so we were pretty sad we missed it. Having been to both Bryce Canyon and Fort McHenry during special events we are generally fans! While connected to wifi, Sam downloaded the Cedar Breaks Wildflower app to his phone and we had a lot of fun identifying the different types of wildflowers on our hikes. You can search by color, shape, size, and we were generally able to find the ones we were looking for.


Along part of the Alpine Pond Trail we came upon this rock formation called "The Apartments". We pulled out the binoculars and spotted some marmots scrambling around in and out of the rocks. Aptly named.

Alpine Pond

There are redstone cliffs (similar to Bryce Canyon) that you can view from the rim. Deeper and steeper than Bryce, Cedar Breaks has no trails that lead from the rim down into the valley. It was still a beautiful view!

We loved our stay here and are glad that we managed to spend a few nights instead of just a quick visit!
Related posts: