Travel Dates: July 16 – 22, 2014
As we were driving the scenic highway in Jedidiah Smith Redwoods State Park the kids in the backseat were getting a little carsick. The rode was pretty narrow and unpaved, but it wound through some beautiful Old Growth Redwood Trees and Sam and I (at least) were enjoying the drive immensely.
From the backseat Andrew pipes up, "Mom? Dad? Why are we driving this way? I wish we had gone the other way home."
"For a blogpost," I answered immediately.
"For kicks and giggles," Sam chimes in at the same time.
"Because we can," we finally decided.
Andrew replied with, "You guys never make sense."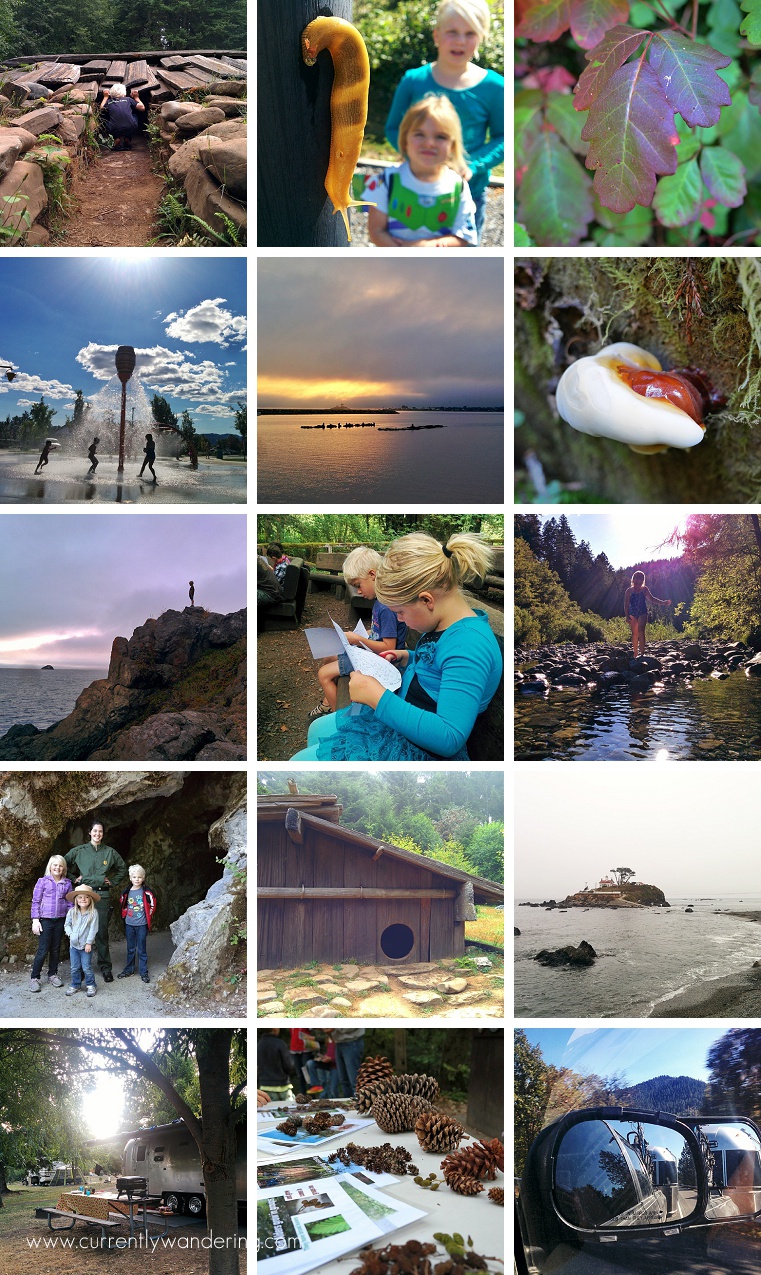 We finished up our stay in the Redwoods and along the coast with a visit to Crescent City, CA and Jedidiah Smith Redwoods State Park. Having thoroughly enjoyed our time, we decided to get out of the fog a little and headed inland to camp at the Smith River National Forest area and then head on to see the Oregon Caves National Monument. We landed in Valley of the Rogue State Park near Medford and Ashland for the weekend!
Related posts: