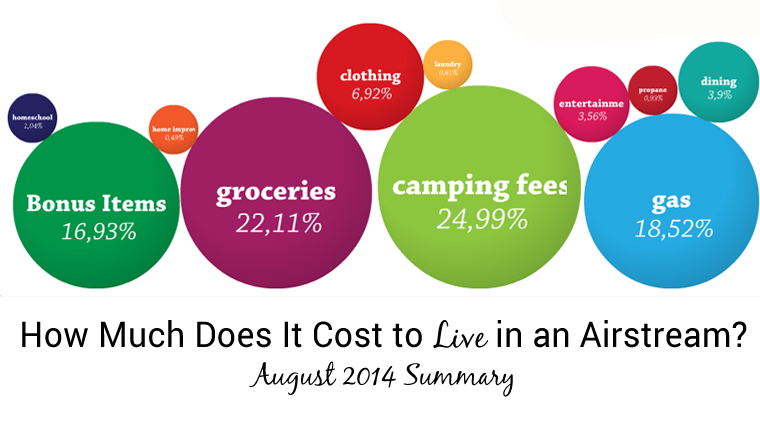 August has been great! We spent the majority of our time along the coast between Willits, CA and Crescent City, CA. We then meandered into Oregon seeing the Oregon Caves National Monument, Medford & Ashland, Crater Lake and finally into our boondocking spot in Bend. Oregon has been great so far!
I'll detail a post later on about how I budget in general (because that's not really Airstream life specific) but just know that these are not ALL of our expenses. Not even close. These are just the ones that are fairly Airstream specific. We still have health insurance, life insurance, entertainment expenses, loans on the Airstream and truck, HSA contributions, children's savings… You get the idea.

But aside from all that, most people want to know what it'll cost in the Airstream. The biggest differences for us are the camping fees, higher gas spending, higher groceries, laundry, and occasionally the higher eating out (only because we never really ate out before).
I really do hate having a budget and I've always been terrible, but I suppose it is one of those necessary evils. Let's take a look at how August went.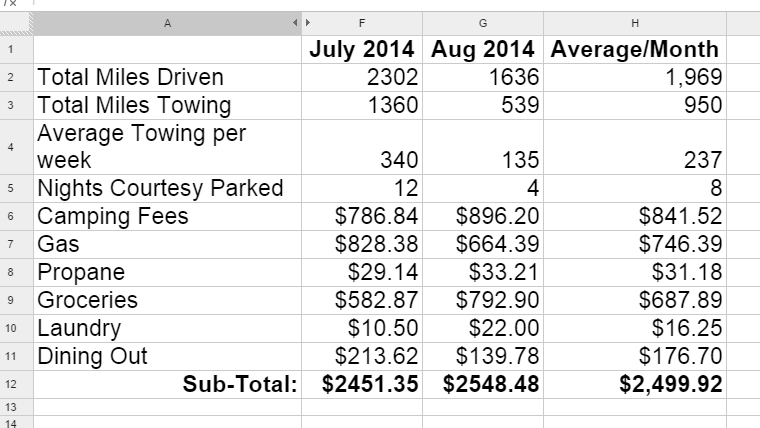 We seriously went almost no where! lol! We couldn't believe only 539 towing miles. Yeah. We don't like to move very fast. Camping fees higher, but still under our $1000 budget for the month. Groceries… well, I probably went to Costco too many times and stocked up on things we probably didn't really *need*! Oops. Overall, we are pretty happy with the numbers still!
Related posts: