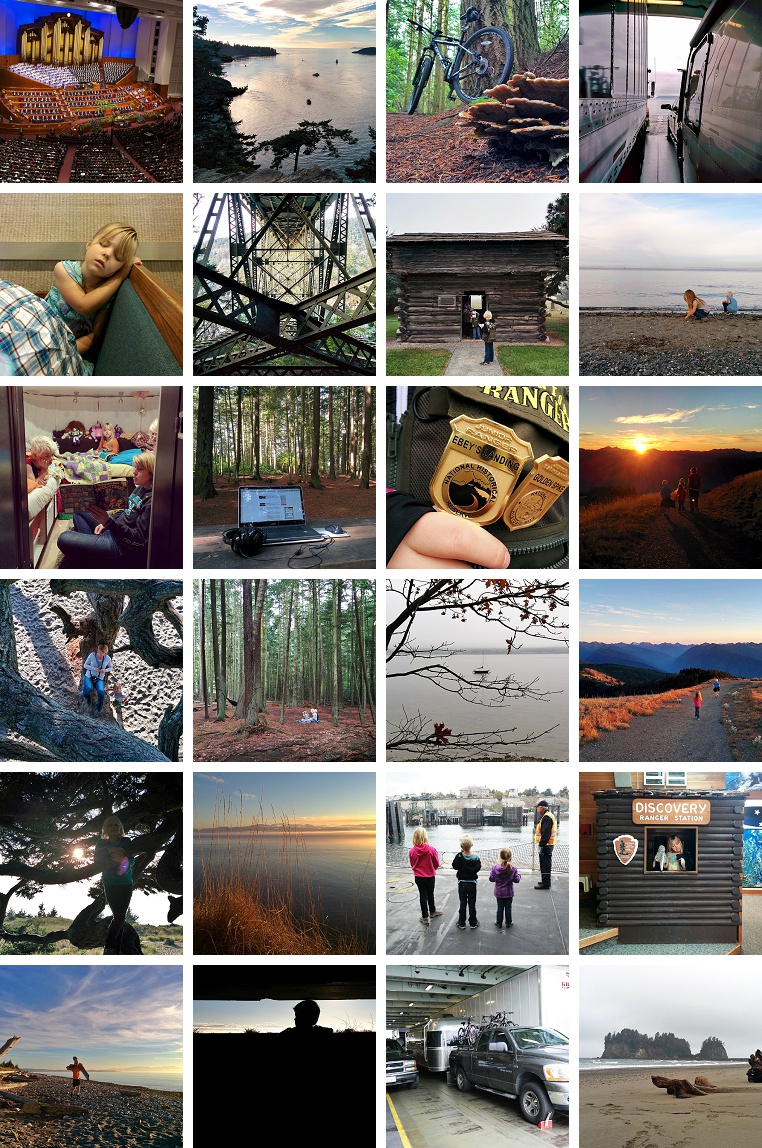 Travel Dates: October 4 – 10, 2014
Ahhhh…Whidbey Island. You stole our hearts with your beautiful coastline, amazing state parks, and peaceful atmosphere. The kids asked if we could stay forever. We loved being able to listen and watch General Conference last weekend. It was a weekend full of hanging out in the trailer in our pajamas, eating yummy breakfasts, and feasting on the word of God. Doesn't get much better than that!
Moving from Deception Pass State Park down to Fort Ebey State Park on Monday was a 30 minute drive. While similar, Fort Ebey has an amazing bluff overlooking the Strait of Juan de Fuca, and some pretty intense mountain biking trails. Sam and I were both able to get out and ride twice. The kids earned their Ebey's Landing Jr. Ranger Badge, and then we headed for the ferry to take our house to across the Strait to Port Townsend!
That's right. We put our house on a boat.
We spent a night in Port Townsend running errands and meeting up with a fellow Airstream friend before chasing good weather up to Hurricane Ridge in Olympic National Park. One night there and we headed for La Push on the coast where we expect pretty rainy weather for the next week!
We documented our first ferry crossing. Take a look and let us know what you think!
Related posts: