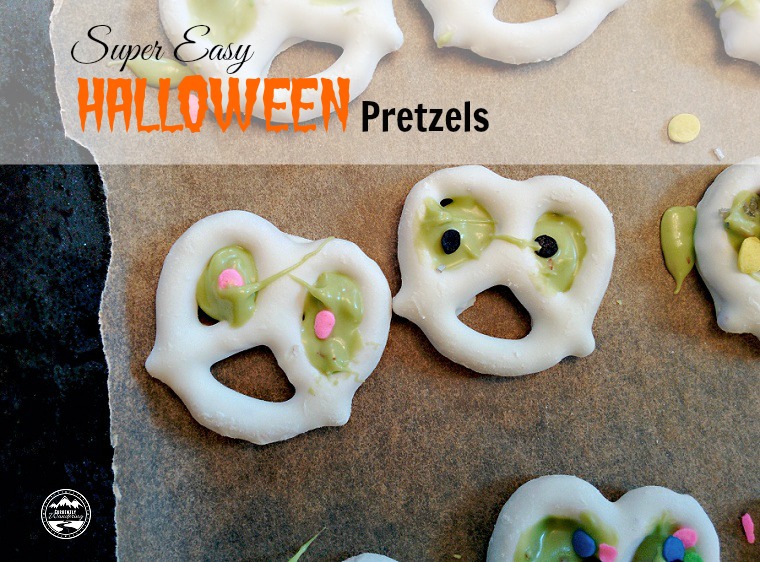 One craft. That's all I knew I could probably handle, so I picked one and didn't stress about the gazillion other cute, Pinterest-y Halloween, DIY, Classroom activities we COULD be doing. My kids don't know. They certainly don't care, and as long as we do something it's good enough for everyone.
We've been spending the last week in Lincoln City, OR to prep for Halloween. We have friends nearby that graciously allowed us to mail packages (aka Halloween costumes) to their house since shipping from Etsy is usually unpredictable.
While perusing the Hallween issue of Family Fun Magazine that my mom sent with our last mail package, we noticed this super easy, fun craft that turned yogurt pretzels into bug-eyed beings. Plus, the kids got a kick out of it!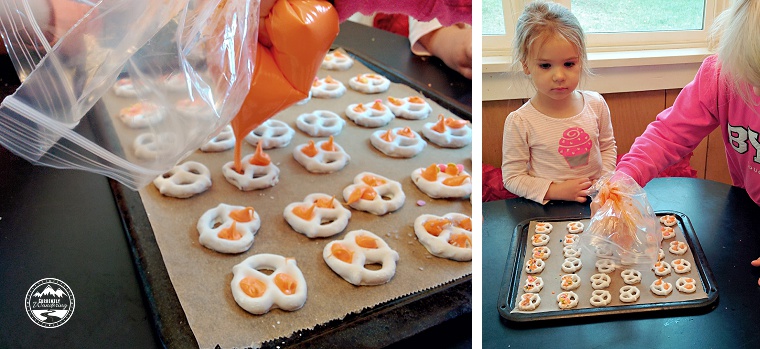 What you need: Yogurt Pretzels, candy melts (of various colors – we did orange & green), sprinkles or small candies.
Instructions: Place yogurt pretzels on parchment paper. Heat candy melts according to instructions (ours was via the stove method). Spoon each color into a separate bag and snip the corner. Pipe candy melt into "eye" holes of the pretzels and add sprinkles or small candies before the chocolate hardens.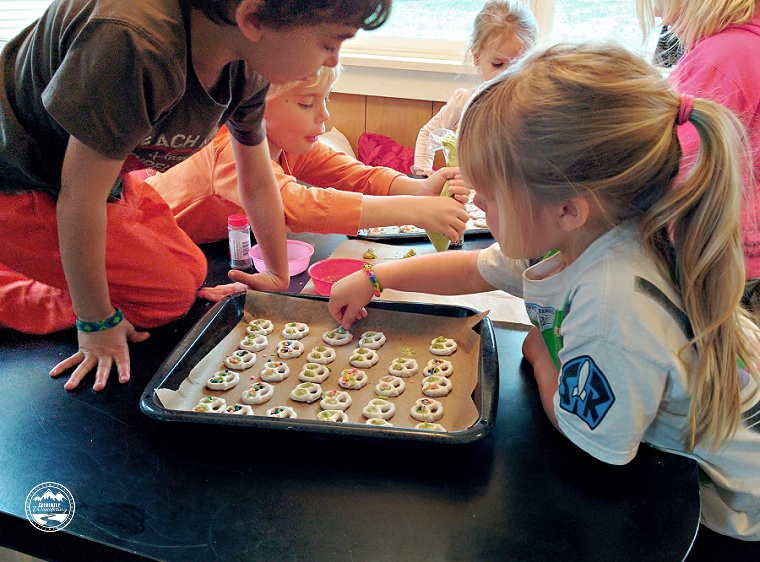 See? Super easy! With our leftover candy melt we just made swirl shapes on the parchment paper and the kids went to town with the sprinkles.
Related posts: