I LOVE Halloween, and costumes, and decorations and all the fun exciting stuff that comes with little kids and Halloween. We figure it won't last forever, they'll eventually grow out of "cute" and be more into "scary" so I'm going to enjoy it while we can!
I have an entire post dedicated to how we celebrated in Lincoln City, OR but this post is all about the COSTUMES!
Inspired by an Instagram friend, Andrew decided to be Jack Frost for Halloween and he was perfect! Everyone kept asking how we got his hair so white (he's definitely a natural), and we'd hear whispers of even older teenager kids saying "Wow! That's Jack Frost" as they passed by. Andrew ate it up.
His sweatshirt came from an Etsy shop which we ordered earlier in the month and it arrived just barely in the nick of time. Sam put together the staff out of PVC pipe, glue, blue painter's tape, brown spray paint, and some white craft paint. Epic, huh? His pants we found at Goodwill and then I just cut up the bottom and we added a little white crafting paint to those as well. I asked if he wanted ribbon or something tied around the bottom and he said, "Nah, I look good the way I am."  Yes sweetie, you do.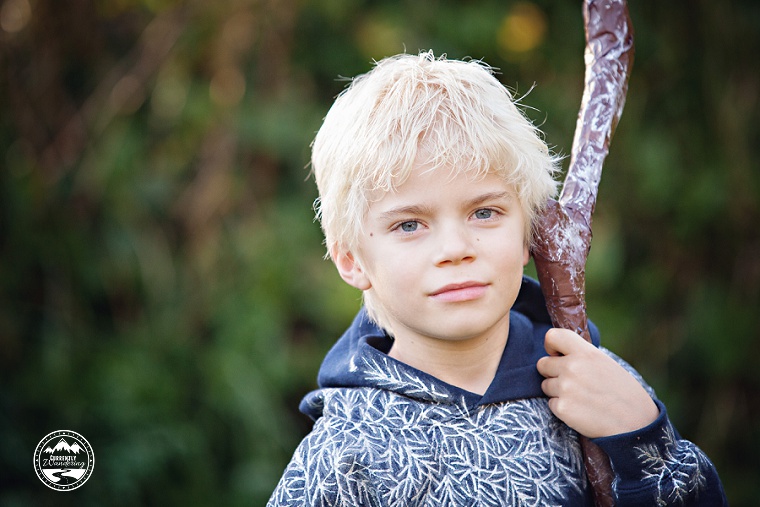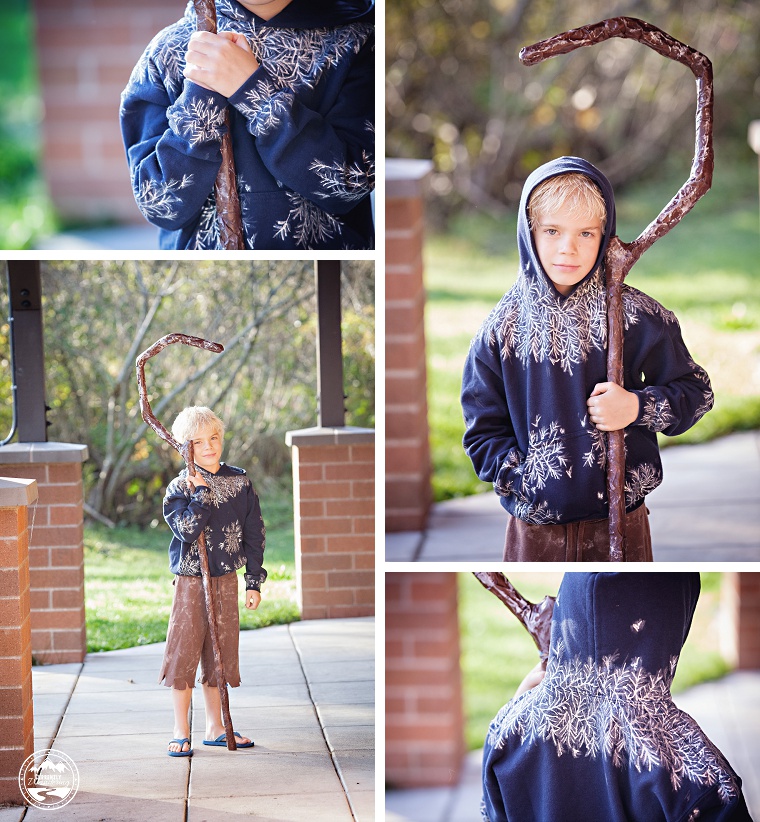 Rachel decided long ago she wanted to be Elsa. Normally I try to dissuade my kids from being the "popular" thing that year, but this time I just let her roll with it. After looking everywhere, we finally found a costume in her size on Etsy and it shipped over from China. While a little flimsy, she absolutely loves it and tried it on a few times begging me to play the soundtrack so she could act the part. It was adorable.
We found some white shoes at Goodwill, a tiara at Joann's for a dollar, braided her hair and she was good to go!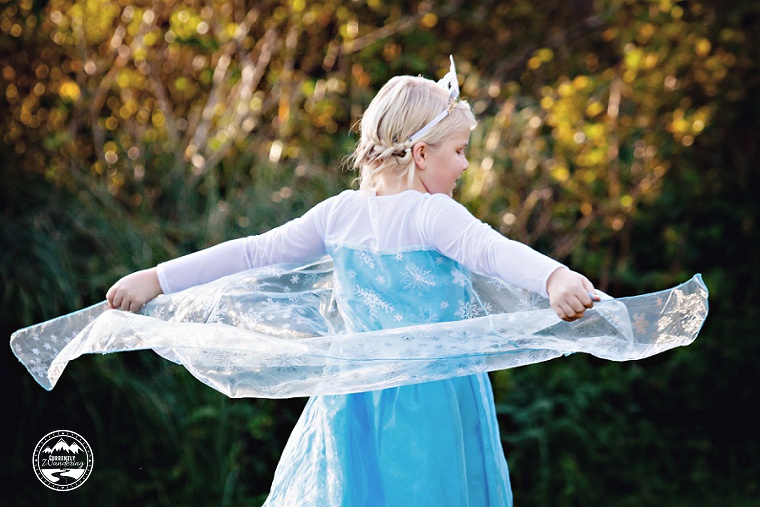 Cara. I'm pretty sure we could dress her in a garbage bag and she'd overwhelm everyone with her cuteness. We found her hat at the Halloween Central store that pops up seasonal in some towns. We went in looking for Elsa, and came out with Olaf. She loves it, and I'm happy its something we can reuse all winter.
Pants are from Goodwill, and the two shirts we ordered online from Target. The brown is actually kind of a nasty color and we'll probably donate that, but the white one goes with her Sunday skirt that hasn't had a matching top for months. Total score. We picked up the sparkly felt at JoAnn's and just safety pinned them on.

This was her favorite way to wear her hat. "Look mom! I'm Olaf and I like warm hugs."


This one. I can almost see her as a teenager. That's more scary than any Halloween costume.

Totally love the ensemble together! Every time we'd feel a bit chilly that night we'd yell, "Jack! Stop making it so cold!" Andrew thought it was funny the first couple of times but it quickly wore off. Poor kid.



We also had our friends come over quick for some photos. Love their super hero awesomeness! And that pink hair! It's totally to die for!


And some of all 5. We had so much celebrating and hanging out with our new friends. We were all sad to leave!


Total win on the costumes this year! They are already scheming next year's costumes. Any guesses on where we will be?
Related posts: