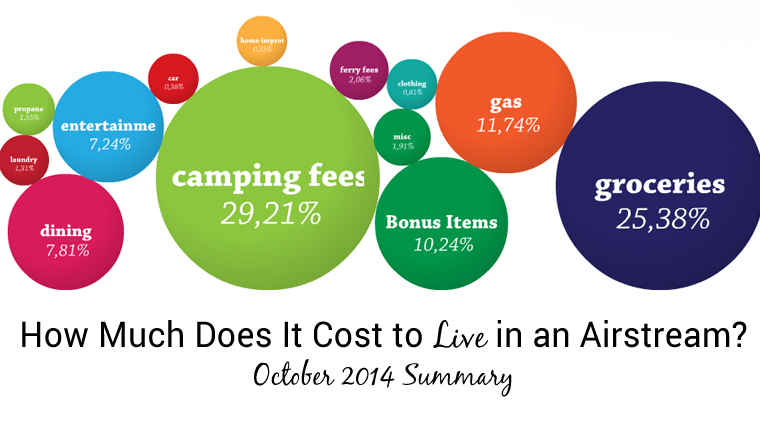 You guys. I did it! I stayed in my budget. Hallelujah. Okay, okay. We went a little over on groceries, but *overall* we were $37.56 in the black. Whew. Just made that.
I'll detail a post later on about how I budget in general (because that's not really Airstream life specific) but just know that these are not ALL of our expenses. Not even close. These are just the ones that are fairly Airstream specific. We still have health insurance, life insurance, entertainment expenses, loans on the Airstream and truck, HSA contributions, children's savings… You get the idea.

But aside from all that, most people want to know what it'll cost in the Airstream. The biggest differences for us are the camping fees, higher gas spending, higher groceries, laundry, and the higher eating out (only because we never really ate out before).
Okay, here are the numbers for October. We really didn't go very far did we? We started in Vancouver, BC went down through Whidbey Island, across on the ferry to the Olympic Peninsula, and ended on the Oregon Coast in Lincoln City, OR. One of the biggest differences this last month was zero days courtesy parking. There really are not many free campsites in Oregon. Lots of beautiful state parks, but not a lot of BLM free places to stay. I'm looking forward to Arizona and New Mexico this winter where boondocking will be plentiful.
Consequently, I think we had the highest laundry budget ever. No friends to stay with and use their washer & dryer. 🙁 Maybe I even washed our sheets more than once every two weeks? Who knows. I don't keep careful track of that. TMI?

Related posts: