Our tour of Whidbey Island was fantastic, but it was time to move along. We took a the Coupeville – Port Townsend Ferry off the middle of Whidbey Island, placing us for a tour of the Olympic Peninsula and nicely skipping over Seattle.
Putting the Airstream on a ferry was both exciting and terrifying. An experience like this highlights the difference between the things that Jess is concerned about and the stress that I feel. Jess wasn't worried in the slightest about the process and the danger. I was pretty stressed.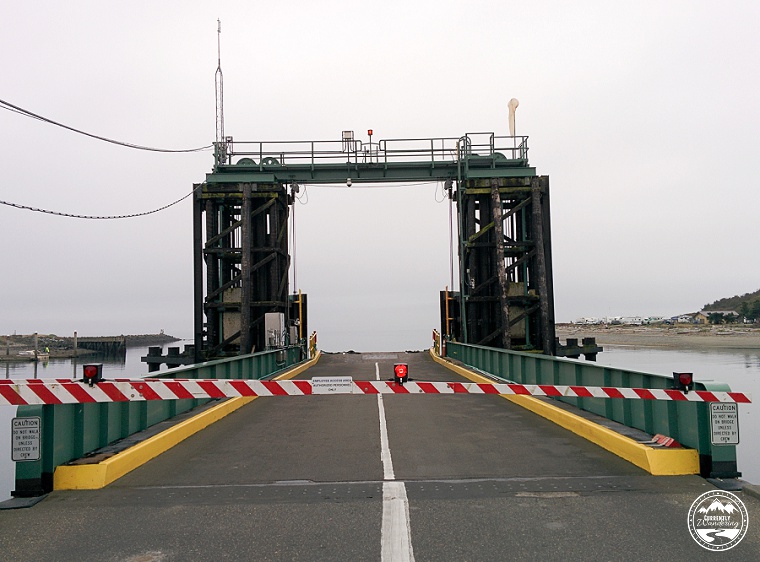 Between the picture of the empty ferry dock and our parked Airstream, I took precisely NO pictures. I was busy trying to avoid running our house into anything else in tight quarters. We DID make a video of the experience however, previously shared but added here to complete the post. Continue on after the video for more pictures and commentary.
I managed to take this epic picture of our Airstream with my phone, and it turned out to be a favorite of the trip.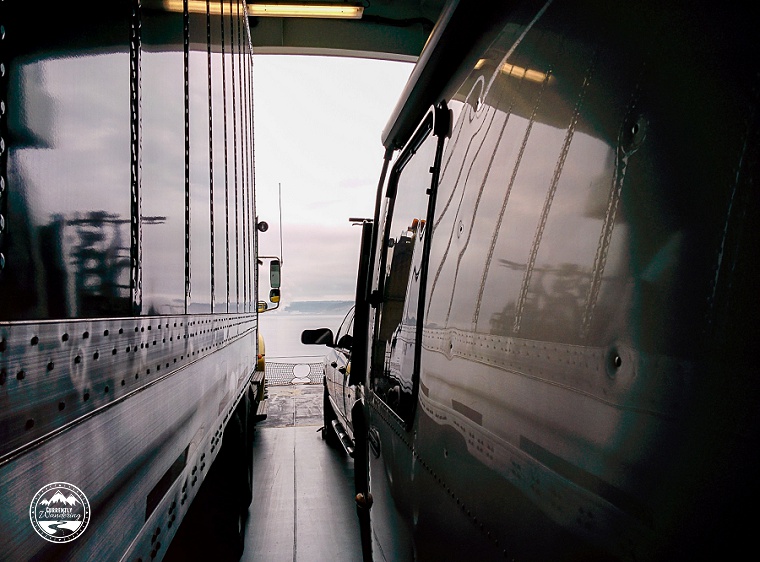 Having read other stories about parking on ferries, I was a bit nervous about pulling on and parking. I paid attention to the ferry guys, and they directed me to the spot they wanted me. Front and center is where we parked, right next to a semi full of recycled paper headed to a processing plant. We were second on and first off, which was fine by me.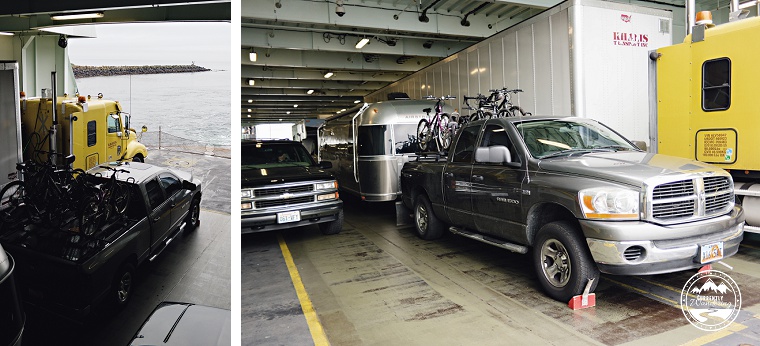 After parking, we climbed out and began to explore the ferry. It was interesting seeing a boat that never 'turned around' and was equipped with two bridges to make the back and forth easier to handle. The top deck was fun, but noisy and a bit windy.

We brought along some 'hiking snacks' which we deploy in situations where either some light food or a distraction is useful. When possible we stop in at Winco grocery stores and raid their bulk food bins. Our snack today was green Australian licorice, which is a favorite of all.

Being right in front, we had a great view as the ferry came into the terminal at Port Townsend. The ferry guys were awesome and fun with the kids in the few minutes before we climbed back into the truck.

Driving off was much less worrisome than driving on. We pulled onto the exit road and headed through town to visit a friend, but more about that on our next post!

Related posts: