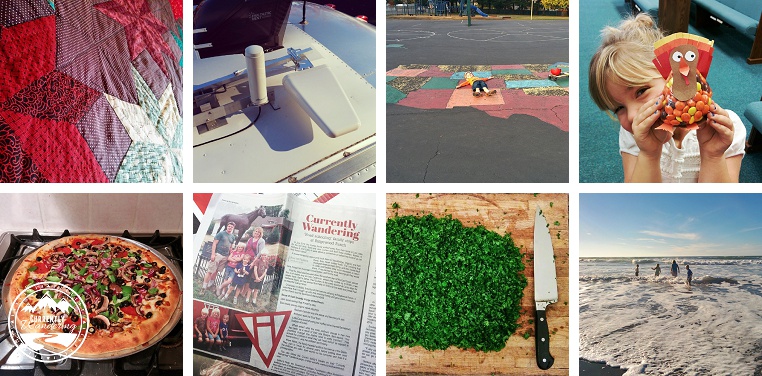 Travel Dates: November 22 -28, 2014
Happy Thanksgiving! We have had a FABULOUS week hanging out with friends and family. Lots of cousin time, an afternoon playing in the surf at the beach, great food, Airstream improvement projects, and a memorial service for Sam's grandmother who passed away a few months ago.
It's amazing to me how little we post on Instgram when life is busy and we are doing more "normal" things. We are excited to get back into traveling this week as we start heading south towards Las Vegas!
Related posts: