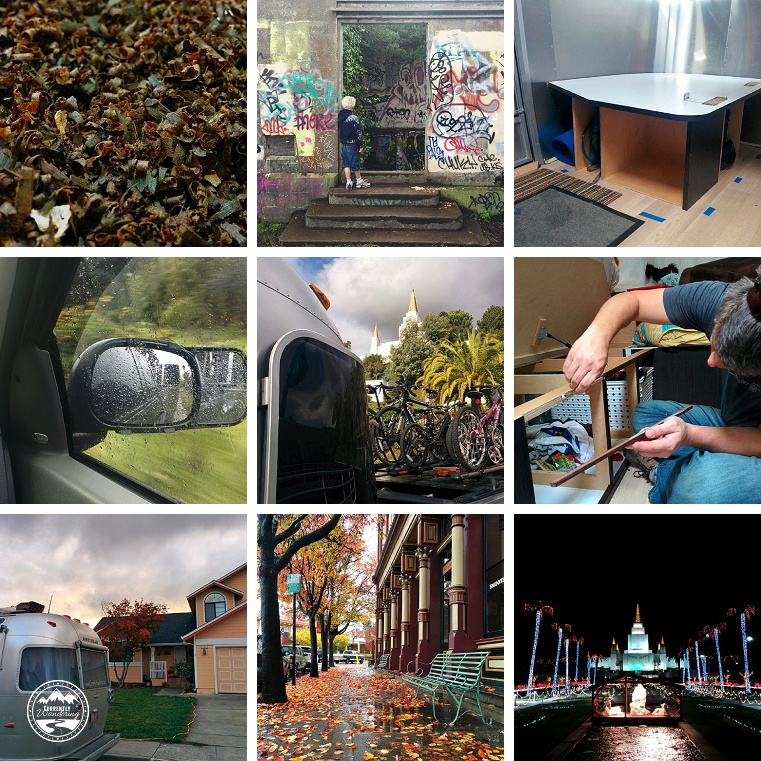 Travel Dates: November 29 – Dec 5, 2014
Picked up a little wandering action this week as Jess visited the Marin Headlands and the Point Bonita lighthouse with the kids. We also spent time courtesy parking with friends, finishing up wood projects, and finally heading out of Petaluma after two weeks of bumping around town!
We drove about 1.5 hours to the Oakland temple where we've been in the RV parking spots for 2 nights. Its been fabulous as we've been able to both do an endowment session, take the kids to see the Christmas lights, and even do sealings together! After visiting with friends in Mtn View last night, we're calling it done in this area and headed to Yosemite today!
Related posts: