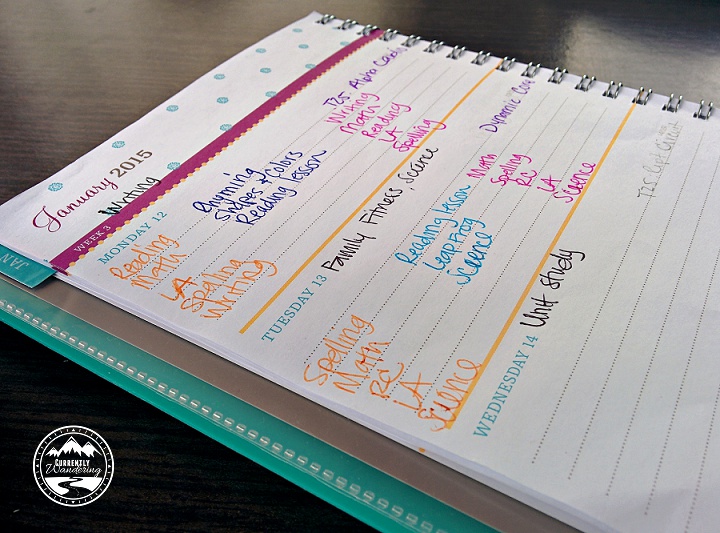 We are really fly-by-the-seat-of-our-pants kind of people. While we generally have routines for our days, we haven't been strict at all. If there was something fun to go do, we did it. School for the kids was pretty loose and flexible. Some days we did a lot, some days we did none. This type of "schedule" has worked great for the last year or so, but lately I've been wanting slightly more structure to our days.
Mostly so I can have a regular time to exercise.
Selfish? Possibly.
Many people ask how I get any "me" time in. The short answer is that I don't. Not really. Home school supervising in the morning, breakfast, lunch, activities outside in the afternoon, laundry, grocery shopping, dinner, and then finally blogging after the kids are in bed is a pretty full schedule. While there are hobbies and other interests I have put aside for now, I really need my workouts. Both for physical and mental reasons. I've posted a few times about exercising on the road (here and here), but the short is I have fallen in love with Beach Body workouts and Shakeology. I just needed a regular time to get it done.
My solution?
I bought a cheap paper planner from Target.
Gasp.
I know, right? PAPER. Inspired by a friend, I also purchased a colored pen for each person. Along with the purchase, came the excitement and encouragement to schedule our days a little better. My planner has three objectives: Meal Planning, Home School Record Keeping, and Workout Accountability. That's it. Super simple and so far, I love it!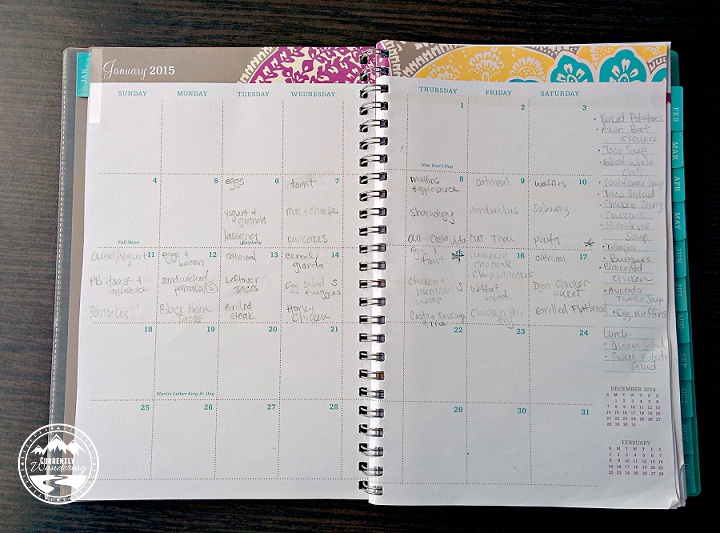 We do school first thing after breakfast (usually starting around 8:30am) and I've designated 11am as "Recess" aka "Mommy work out time" and they have to leave me alone for 30 minutes and just play outside. After that I can mix up my shake, take a shower and we have lunch around noon.
We also designated a specific day of the week for certain subjects that we'll do all together. Writing on Monday & Friday, Family Fitness & Science on Tuesday, Unit Study on Wednesday, and Geography on Thursday. By doing these all together, we'll actually DO them, and I won't feel so much pressure to come up with a science lesson at the drop of the hat.
We've also designated Saturday as "Make Up" day for the weeks when we go out exploring together in the middle of the week (which is preferable). If we explore on Tuesday, we'll just do Tuesdays assignments on Saturday instead.
Yesterday, we finished up our last subject, Science, after lunch and then played games for an hour. It was perfect! The kids also had some tablet time in the afternoon, and I got a blog post written. Other days we could go on bike rides, exploring, or visit a museum in the afternoons.
Will this work everyday? Not likely. There are days will we be moving the house in the morning or days we want to spend all day hiking.  But as I told a friend just the other day, "We seem to work better if we make a plan and then just stay flexible."
Related posts: