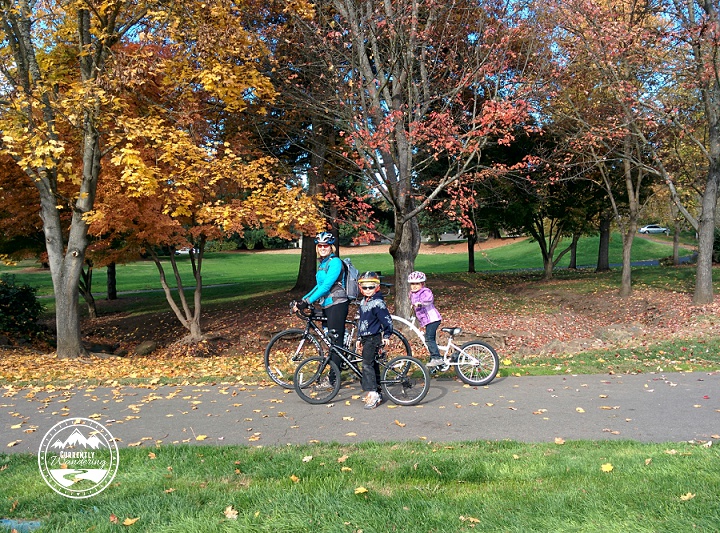 We love to get out on family bike rides, and with a young child that can be slightly frustrating. She often wants to ride on her own, but the rest of us can ride 10+ miles and her little legs just couldn't keep up with us. While Cara is amazing on her little strider bike, Rachel & Andrew can still dust her with their big kid bikes (much to her frustration!).
Our solution? A Ride-Along bike!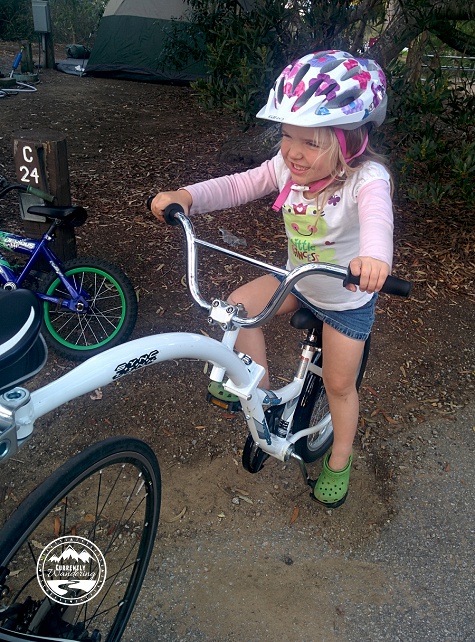 We weren't too picky about which bike we bought. As long as the long stem folded down, it had good reviews on Amazon, and looked decent enough it would work. We found the Wee Ride Co-Pilot Bike Trailer (link on Amazon) and had it shipped to the RV Park in San Diego where we were staying. Since we didn't have room for both, the Co-Pilot Seat was donated to some friends.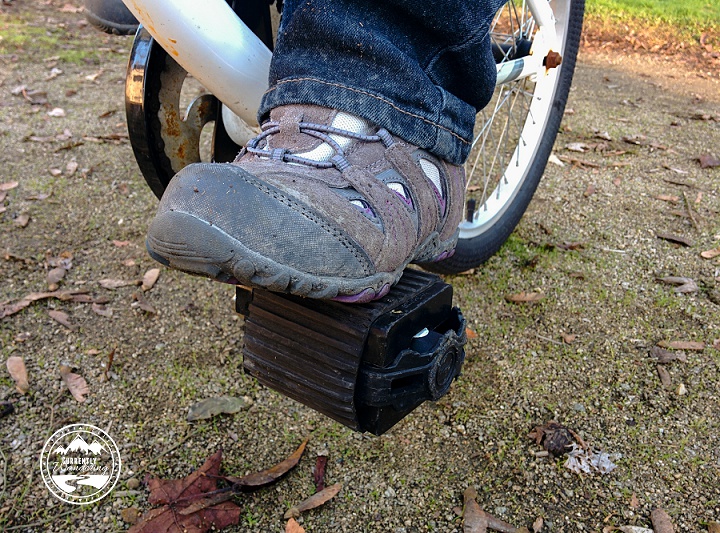 Cara isn't quite tall enough to use the full force of her legs on the pedal stroke, so we also opted to get some pedal blocks as well (link on Amazon) to help with that. They work great and we've had no problems with them!


Cara loves being able to pedal along with me, and is actually quite the helper going up hills! Pedaling also helps keep her entertained on longer rides, whereas in the Co-Pilot seat I think she got a little bored.
Multiple times we've been able to pull off 10+ mile rides with all the kids in tow. Of course the distance was broken up by snack & playground stops along the way, but they were still pretty tired by the time we were done!
For those with smaller kids that aren't quite ready to pedal their own bike:
When Cara was littler and didn't quite have the balance (or the reach) for a ride-along we had a Co-Pilot Seat (link to a similar one on Amazon) which we LOVED. This seat was awesome. We stacked it in with the small strider bike on our Yakima rack and strapped a bungee net over it. Yes, it got pretty nasty in the weather, but the cushions are washable and everything else is plastic. On longer rides, Cara would even take a nap. Total win!

Start Them Young!
Either way you start, we think it is best to start kids young. Because we started when they were small, they grew up thinking that this was the way all families did things. Now, they do amazing rides with minimal complaining because we took the pain to start them young.
Go, and start riding!
Related posts: