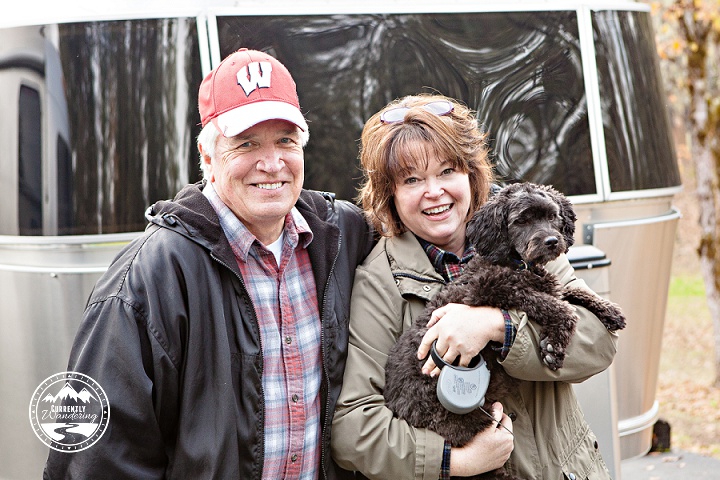 We spent quite a bit of time in the Pacific Northwest this fall, and even stayed twice at Valley of the Rogue State Park which is located between Medford and Grants Pass, OR. As we were coming south from Washington, we received an email from Brad who graciously invited us to come meet them and even park in their driveway in Grants Pass if our schedule allowed. Not really knowing who they were, we settled for dinner on a Saturday evening just to make sure they weren't crazy people.
We should have just moved in from the beginning. We LOVED our time with them, and the kids especially loved their puppy, Archie.
Brad and Joan are Airstream owners who split their time between their beautiful 5 acre lot in Grants Pass, and their cabin in Idaho for the summer. They take the occasional trip south during the winter as well, and any other time they can get away.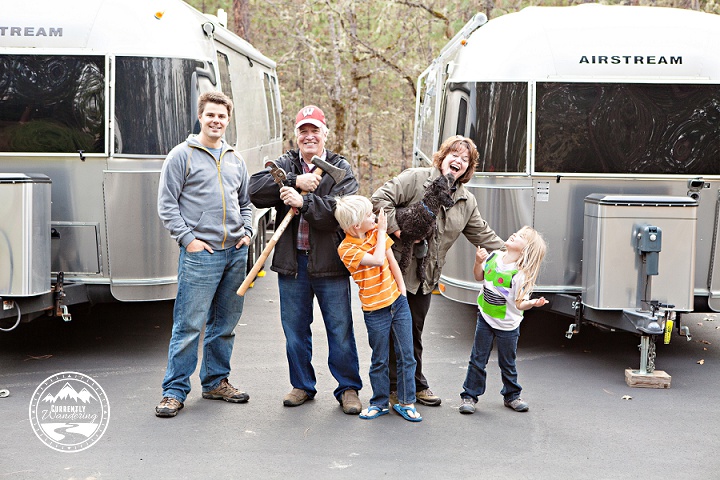 After dinner the first night, we settled back in the Airstream for a few more days, and then moved over to their property for one more afternoon and evening of awesome company before heading farther south.
Isn't their property gorgeous? I told Joan this might just be my dream house and lot, and Brad offered us a great deal to sell it to us on the spot as they'd love to downsize and move closer to family. Not quite ready for that, but a girl can dream of the future, right?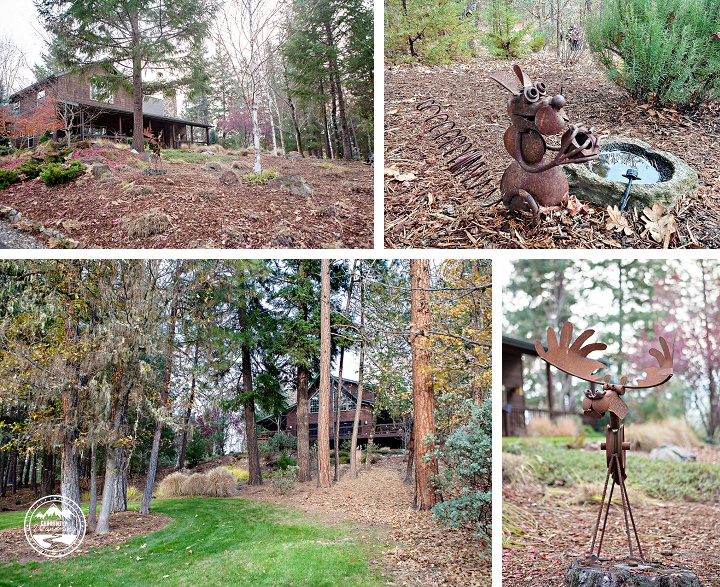 View from the wrap around porch overlooking the shop & our Airstreams. Don't they look so cozy next to each other?

We did a homemade pizza night and Joan had the kids working some magic in the kitchen while I was told to go relax. Not a bad deal.

Before we left the following morning, the kids and I helped Joan tag trees for removal all over their property. These Manzanita bushes burn easily, so they wanted to thin them out and reduce the fire hazard. The kids had fun and Cara even managed to learn to tie them on by herself!

Brad & Joan were gracious, amazing hosts and we can't wait to see them again. We had so much fun swapping stories and are hoping that we can meet up with them again this summer in Idaho if we can make that work with our other plans.
Yet again, we are finding that the people we meet while traveling make it the best of experiences. We only hope that we add to others lives as much as they add to ours as we area able to meet and visit and share stories and create new ones.
Related posts: