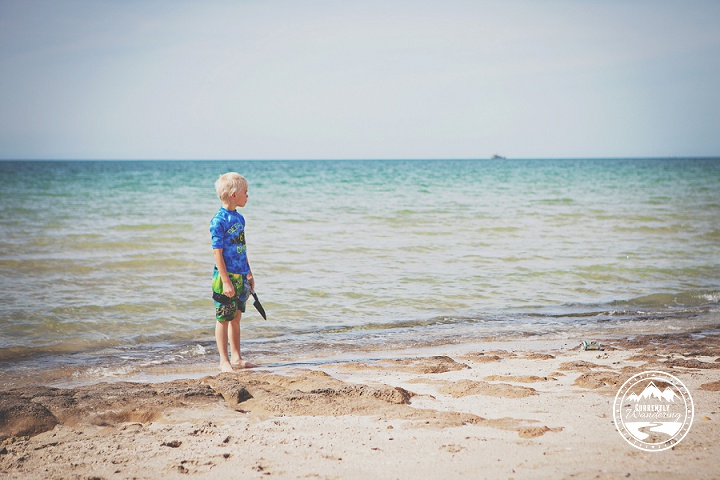 We went to Mexico! Okay, it wasn't anything glamorous, but since we were down in Organ Pipe National Monument under an hour from the border, we thought, "why not?" And since we were crossing the border, why not go all the way to beach?
When We Visited: February 18, 2015

Ages of Kids: 9, 7, 4

Other Details: We did NOT take the Airstream. In fact, we off loaded just about everything we could out of the truck (including the bikes) to make re-entry as painless as possible. We left it all at the campground in Organ Pipe and just drove down for the day.

We did buy Mexican Car insurance before crossing the border. They say its mandatory, we never got asked for it, but felt a lot safer knowing we had it. We spent about $32 for comprehensive insurance for the day.
For those of you wondering, it is not difficult to get IN to Mexico. We were really surprised that there was not even an agent there to check our passports. We slowly crept through the border station wondering if anyone would stop us? That crazy looking guy in camo with the huge gun? Nope? Okay then. Off we go!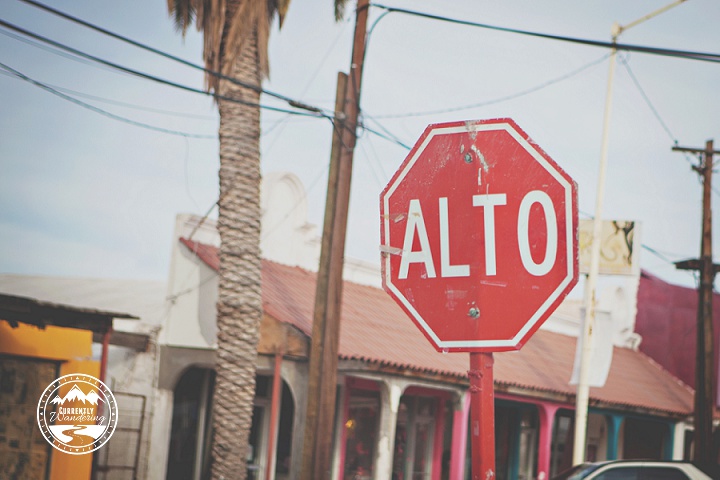 For a tourist town, Rocky Point was very empty. I think we were just VERY off season. We had some many people comment on how they LOVE Rock Point that we felt we were missing something! There was one other dad with his kids at the beach, and a few older couples but we largely had the place to ourselves. The water wasn't incredibly warm, nor was it a hot day, but we all managed to get in and enjoy ourselves for a bit.
We had a few vendors approach us (the braided hair lady seemed quite talented) but after we politely declined, they left us alone. They seemed pretty good and spacing themselves out as well. The only vendor we were interested in was the guy who sold these things: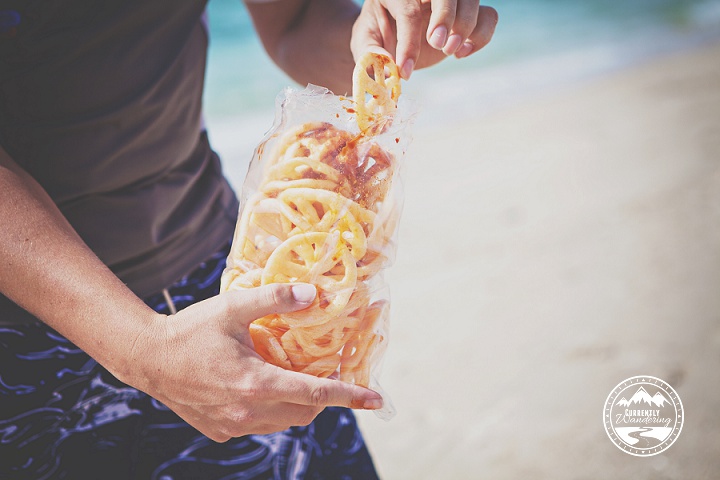 I had no idea what they were, but Sam remembered them from his LDS mission in Arizona and jumped all over it! Very tasty!
After about 2 hours at the beach, we walked back to the truck and set out to find some lunch. The place I had in mind from tripadvior turned out to be under construction, so we managed to get hustled in off the street by the waiter at a nearby restaurant. The food was tasty, everyone was polite and we had a great time! We spent about $35 for 5 drinks and about 13 tacos. Not the cheapest lunch, but we figured we could splurge a little!

We also gave this guy a $5 tip for serenading us with a few songs during our meal.


Afterwards we walked around the downtown area for a bit, admired the shops and the headed back to the truck for the drive home. All in all, it was a pretty laid back, uneventful trip which is just the way we wanted it. Our only regret was not getting our passport stamps. That makes us 0/2 on stamps in North America, as the Canadian officials didn't stamp ours either. I told the kids we'd just have to go somewhere REALLY foreign!
Related posts: