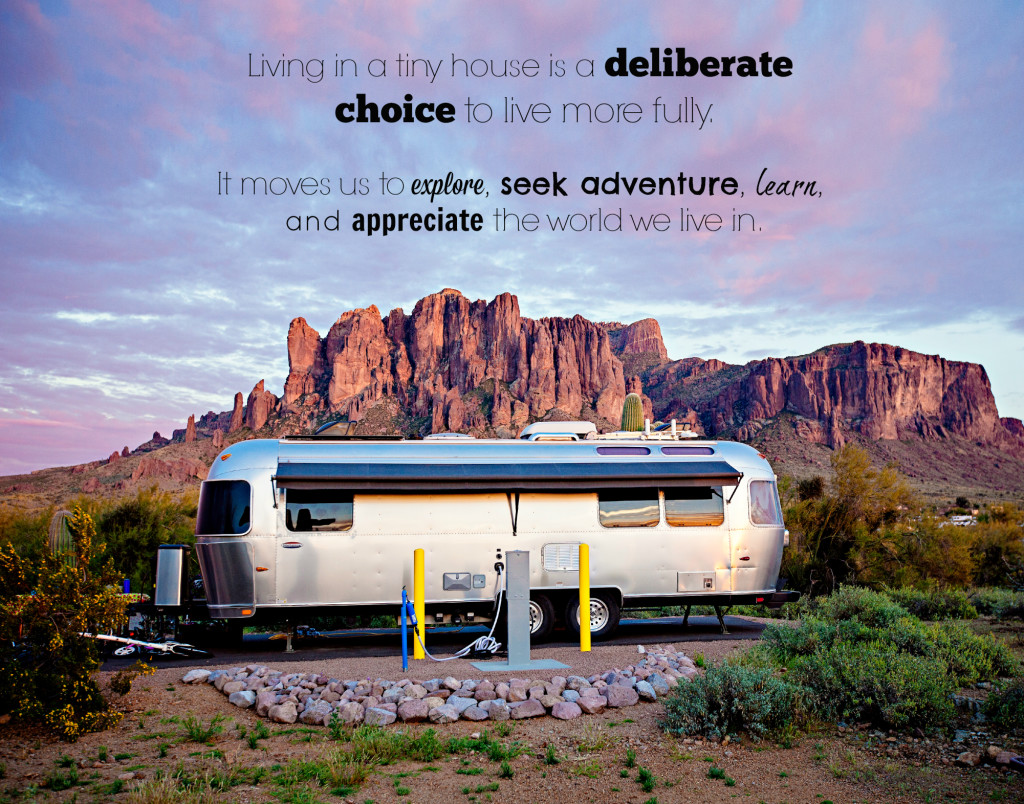 We've had quite the week so far at Lost Dutchman State Park near Phoenix, AZ. Along with a new environment came new challenges, personal discoveries, and some growing pains. Through our conversations, Sam and I kept returning to our deliberate decision to live the way we are because of the mental shift it created in our lives.
Later that day on Instagram, Sam posted this quote with a beautiful photo of the Airstream with the Superstition Mountains behind it, "Living in a tiny, shiny house is our deliberate choice to live more fully. It moves us to explore, seek adventure, learn, and appreciate this world we live in. Small house, big backyard."
In the comments @boldadventure challenged us to turn the quote into a photo, so I did a little Photoshop magic and thought I'd share here on the blog!
Always remember that YOU make your decisions about how you live each day and each day is a gift!
Free Download available as an 11×14 print!
Related posts: