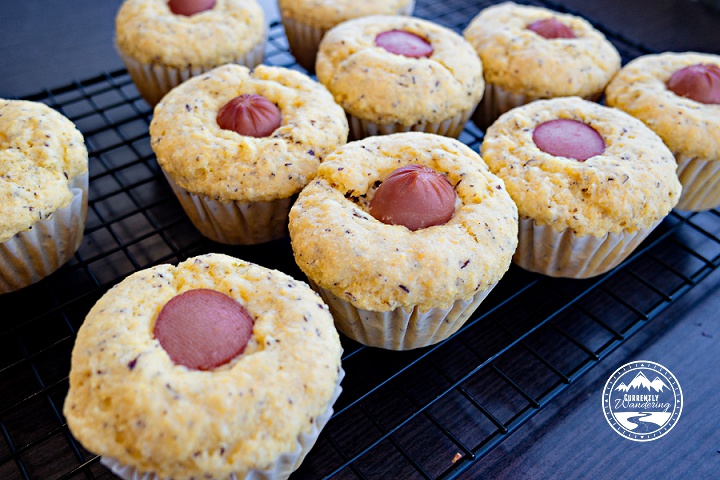 Okay, so I know adding a hot dog to a Vegan Cornbread recipe kind of defeats the purpose of the whole vegan thing. Trust me, though, the cornbread recipe is so good I couldn't imagine using any other one.
We've made this cornbread recipe plenty of times and even taken it to a full time traveler pot luck or two (although we did always serve with butter and honey!). Everyone agreed it was delicious. Then I saw a recipe where they added hot dogs in the middle of cornbread muffins to make a corndog, and thought "That looks WAY healthier than the breaded, fried, and frozen versions". So I tried it and my kids gobbled them up! Total win-win.
It is super easy to make, is filling, and best of all, healthy! Unlike most traditional cornbread recipes, this leaves out all the fattening butter and replaces it with the flaxseed mixture. Don't let it scare you! Ground flaxseed can be found in most grocery stores (trust me, I've found it all over the country), and is usually in the baking aisle.
Corndog Muffins/Vegan Cornbread
adapted from livinlightly.com
serves: 22 muffins or a 9×13 pan of cornbread
21 Day Fix: 1 1/2 Yellow
Ingredients for Cornbread
1/4 cup ground flaxseed
3/4 cup water
2 cups non dairy milk (we use Soy)
1/2 cup canola oil
2 cups flour (we usually just use white)
8 tsp baking powder
2 cups whole grain cornmeal
1/2 cup white sugar
1 1/2 tsp salt
For Muffins:  1 package turkey hot dogs
Directions:
1. Preheat oven to 425 degrees. Line muffin tin or grease a 9×13 pan.
2. Heat water in a small sauce pan on stove. Once it is boiling, add the flaxseed. Reduce heat and whisk until you get a gel-like consistency.
3. Combine milk & oil in a large bowl. Add sugar and mix well.
4. Add dry ingredients to the wet mixture (Sift flour if you want – I'm always too lazy!) and mix well.
5. Stir in flaxseed mixture.
6. Fill muffin cups 3/4 full, or spread cornbread mixture into a 9×13 pan. It's pretty thick, but don't worry.
7. If you are doing muffins, slice each turkey hot dog into thirds and then stick one in the middle of each muffin.
8. Bake – 9×13 pan for 20-30 minutes, muffins for 12-15 minutes.
9. Eat & enjoy!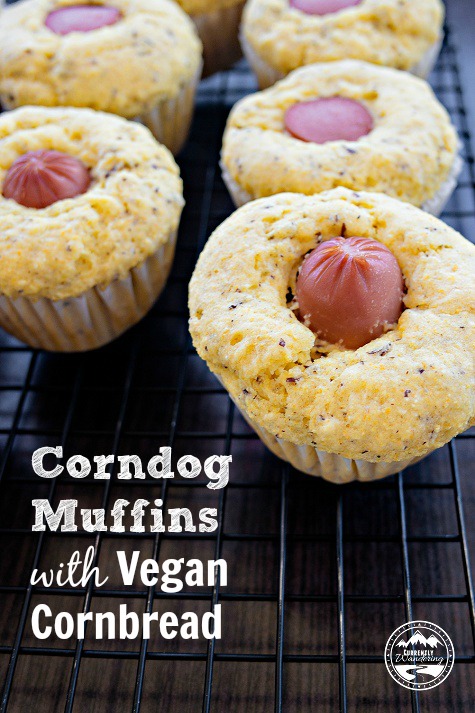 Related posts: