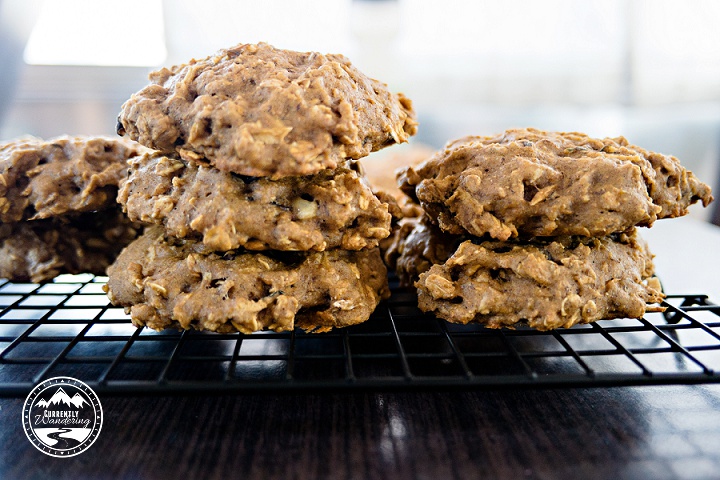 These breakfast "cookies" are ridiculously delicious. They've turned into one of our go-to hiking snacks as they are easy to stash in a small tupperwear and toss into our pack. They are loaded with Peanut Butter energy goodness, apples, oats, and bananas!
I've made them both with chocolate chips and without and lately the kids have preferred them without (I think they are crazy – chocolate chips make everything better).
We also freeze these and I'll pull them out for snacks, let them sit on the counter for an hour and then we eat!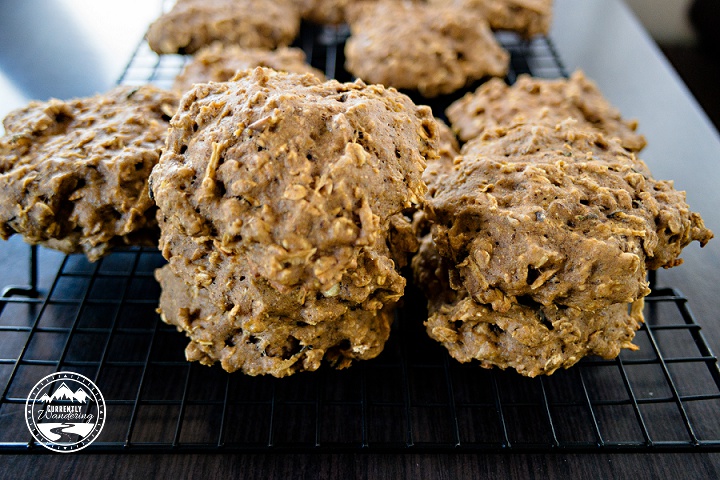 Peanut Butter Oatmeal Power Cookies
adapted from thebakermama.com
1 1/2 cups flour (I do 3/4 white, 3/4 wheat)
2 1/2 cups oats (any kind)
2 tsp baking soda
1/2 tsp salt
1/2 tsp cinnamon
1 cup creamy peanut butter (PB2 works great – 1 cup powder, 1/2 cup water)
1/4 cup dark brown sugar
1 large egg
1 tsp vanilla
1 cup mashed banana (about 2 medium)
1 cup shredded apple (peeled if you are feeling like an over-achiever)
1/2 cup chocolate chips (optional)
Preheat oven to 350 degrees.
Blend peanut butter, sugar, egg, and vanilla.
Mix in mashed banana.
Add dry ingredients: flour, oats, soda, salt, and cinnamon.
Stir in apple & chocolate chips.
Form 2-4 Tbsps of dough into balls and flatten slightly with the bottom of a measuring cup.
Bake for 10-15 minutes or until golden brown and no longer mushy.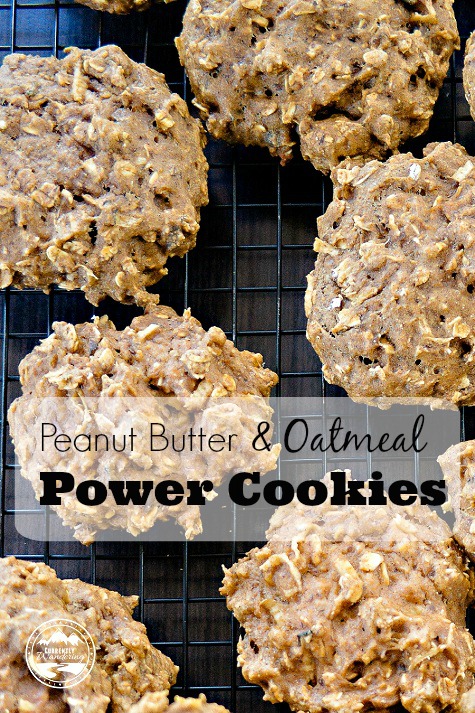 Related posts: