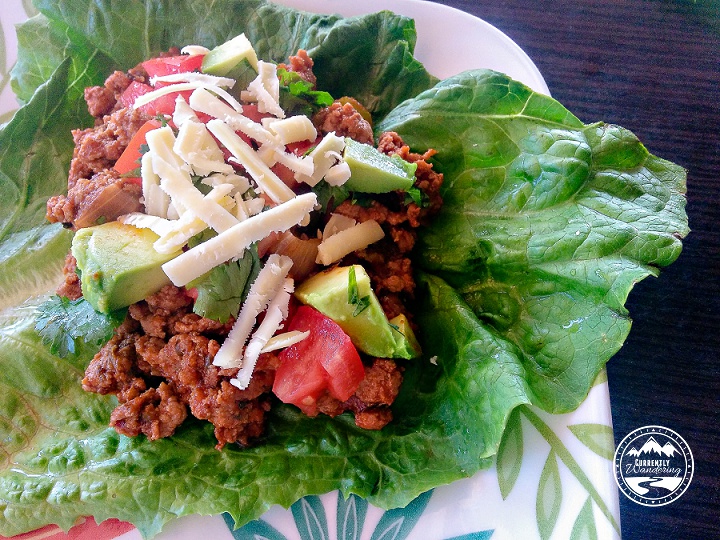 Tacos are a super easy staple in any kitchen, and when you don't have a lot of room "easy" is pretty awesome.
I recently found a recipe that I LOVE that doesn't use any store bought taco seasoning, so I know what's it in and its all healthy. Plus, we've found we like ground turkey just as much as ground beef and A) its healthier and B) usually cheaper.
If I've already eaten my daily amount of carbs for the day (its pretty low), I'll use a piece of romaine lettuce and make a wrap while everyone else has corn tortillas. Not a lot of extra prep and it tastes amazing.
Turkey Lettuce Wraps (works great with chicken too)
serves: 6 wraps – (or enough for our family of 5)
21 Day Fix Breakdown: 1 wrap each is 1G, 1R, 1/2B
Ingredients
1 1/2 lbs raw 93% lean ground turkey
1 tsp garlic powder
1 tsp cumin
3/4 tsp sea salt
1 tsp chili powder
1 tsp paprika
1/2 tsp oregano
1/2 medium green bell pepper, finely chopped
1/2 medium onion, finely chopped
3/4 cup water
3/4 cup no salt tomato sauce (4 oz)
6 large romaine
lettuce leaves
1 medium tomato, chopped
1 cup fresh cilantro
avocado & cheese (optional)
Instructions:
Cook turkey (using a little bit of olive oil if needed). Add seasonings and stir to combine. Add onion and bell pepper and saute until onion is translucent.
Add the water and tomato sauce and bring to a boil
Reduce heat and simmer, covered, for 10-12 minutes.
Top each lettuce leave evenly with turkey mixture, tomato and cilantro.
Enjoy!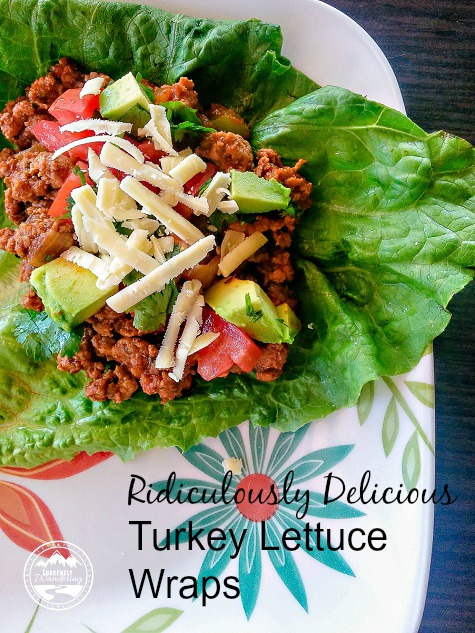 Related posts: