Travel Dates: June 19 – July 15, 2015
Heading east from Sioux Falls, South Dakota, we reached the Minnesota border early in the morning and went straight for Pipestone National Monument.
The Native Americans have quarried red pipestone here for generations to carve into pipes used for prayer. We enjoyed exploring the visitor center and going a short nature walk to the waterfall.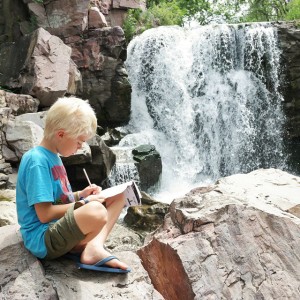 Next we headed into Plymouth, MN on the outskirts of Minneapolis to hang out with Jess' family for a week.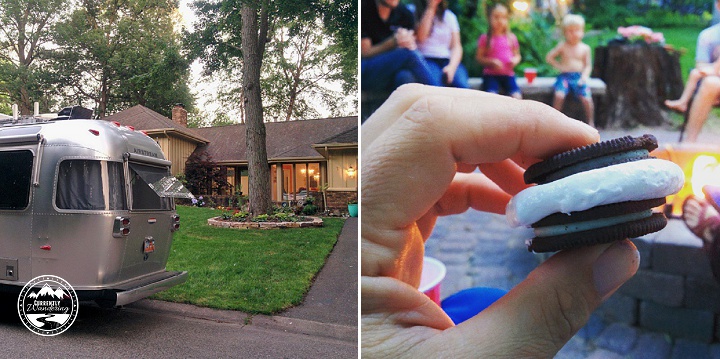 Part of that week was spent at a rental  lake house up near McGregor, Minnesota. This area is quite beautiful and known for its many lakes and outdoor recreation opportunities.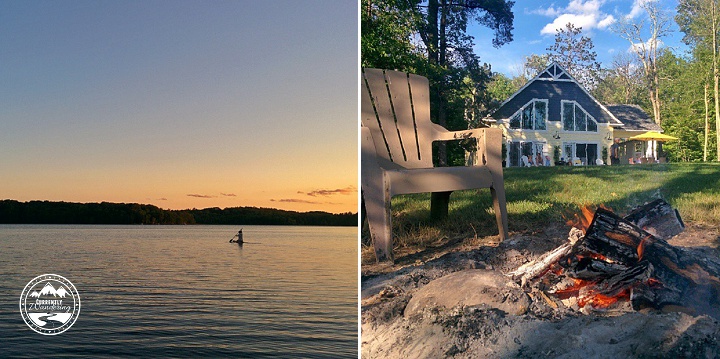 Back in Minneapolis we spent an evening at the Mall of America. The kids LOVED all the rides and we were there until they closed at 10pm. Super late night, but worth it.

Monday morning we moved over to Baker Creek Park Reserve for another week to still be nearby family but we could all have our own space. My mom hung out for an extra week while the rest of my family flew back to Utah.

We spent the week hanging out with cousins, sailing, and swimming both at a neighbor's pool and in the lake, and celebrating the 4th of July. I also managed to find time for family portraits for my brother.

Blog posts:
4th of July Watermelon Bike Ride
Madsen Family Lifestyle Photo Shoot
The Great Bike Fiasco
After we dropped Jess' mom off at the airport, we drove an hour an half down to Myre-Big Island State Park near Albert Lea, MN to meet up with Mike & JorDanee who were coming through on their way west.

We got chased off by mosquitoes after only one night, and headed back north to Lebanon Hills Regional Campground on the south side of Minneapolis. We hung out with the Dykstra Family and our kids got along well, and all played super hard. We also managed to squeeze in some mountain biking in our free time.
Blog Posts:
Traveling Meetups in Minneapolis
Off Road Mountain Biking in Minneapolis
We took a day trip up to the Mississippi River National Recreation site to earn a Jr. Ranger Badge with friends and then play at the science center in St. Paul.

The following morning we went to The Works Children's Museum with cousins and enjoyed hanging out there for the afternoon.

Saturday we moved back to courtesy park with my brother, got a babysitter and had an EPIC date night with dinner at Brasa and then disarmed a bomb at Escape MSP.

Sunday afternoon we criss-crossed the Twin Cities yet AGAIN, and towed over to the east side and Lake Elmo Regional Park. This put us close to the LDS Temple for a visit, as well as provided a great setting for two other Instagram meetups with traveling friends.

Overall we spent close to 4 weeks around Minneapolis. We loved being with family, but it was definitely time to move on and see something new!
Related posts: