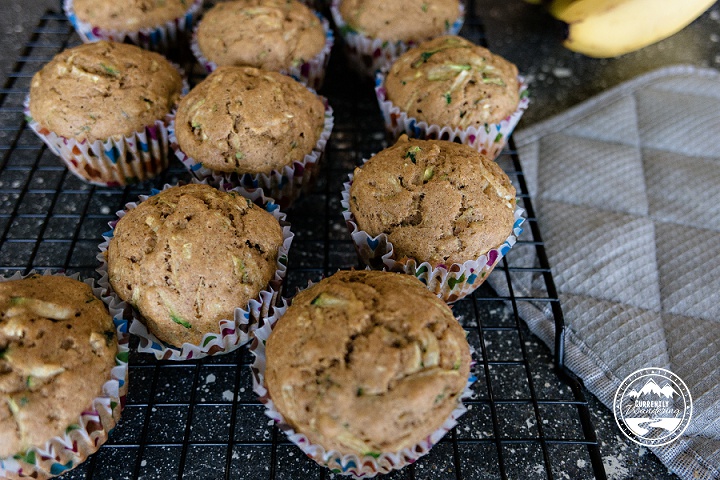 I love zucchini bread! One of my favorite things about having a garden (okay, in my past life) was planting a zucchini and reaping the rewards all summer long!
Growing up my mom had a super tasty recipe, but unfortunately was also not very healthy. Lots of sugar and butter, so I stopped making it awhile ago and began the search for a substitute recipe.
I found one! This one is tasty, filling, and uses coconut oil and applesauce and only a little bit of sugar. Total win.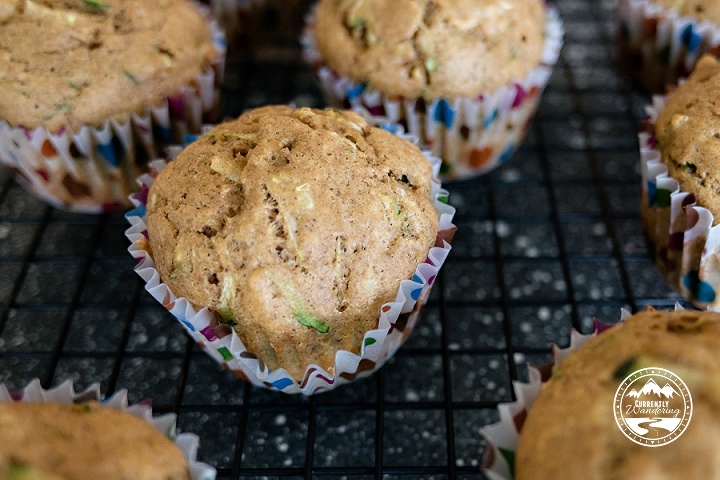 Healthy Zucchini Bread Muffins
Yields approximately 16 muffins, 2 per serving
21 Day Fix breakdown per serving: 1 G, 2 Y, 1 tsp
Ingredients:
Nonstick cooking spray
6 large egg whites
1/4 cup melted coconut oil
1/2 cup unsweetened applesauce
1/3 cup white sugar
2 tsp vanilla extract
3/4 cups all-purpose flour
1  3/4 cups whole wheat flour
1 tsp baking powder
1 tsp baking soda
1 tsp sea salt
3 tsp ground cinnamon
1/2 tsp nutmeg
2 1/2 cups grated zucchini (my kids like these more when I chop the zucchini pretty small)
Preparation:
1. Preheat oven to 350 degrees.
2. Line muffin tin with paper liners and spray with nonstick cooking spray for good measure.
3. Combine egg whites, oil, applesauce, sugar, and vanilla in a large bowl. Set aside.
4. Combine all-purpose flour, whole wheat flour, baking powder, baking soda, salt, and cinnamon in a medium bowl; mix well.
5. Add flour to egg mixture; mix until just blended.
6. Fold in zucchini and mix until just blended.
7. Spoon batter into muffin tins until 2/3 full.
8. Bake for 12-15 minutes or until a toothpick inserted comes out clean.
9. Remove from pans and cool on a rack.
10. Eat & Enjoy!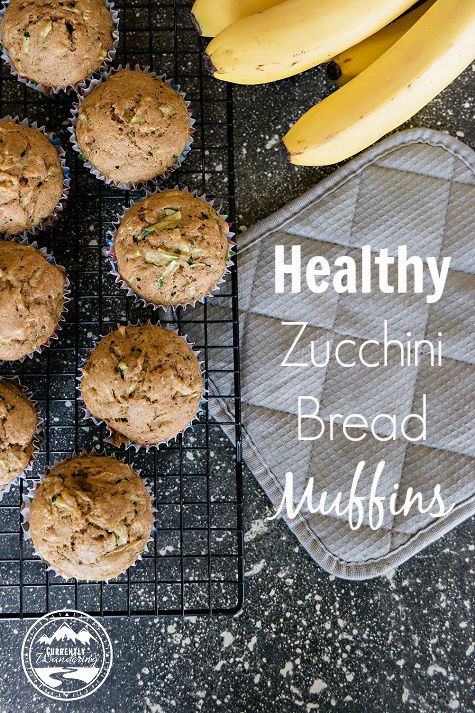 Related posts: