Travel Dates: August 7-17, 2015
We left the Dells, and arrived in Michigan's Upper Peninsula unceremoniously on Friday afternoon, August 14, 2015 after driving up from Walmart down near Green Bay, Wisconsin. Totally ignored the time zone change to Eastern Time as we searched along the west shore of Lake Michigan for a place to stay for the weekend.
We finally ended up in Pioneer Trail County Park in Gladstone and snagged a rustic camping spot for the weekend. Played some disc golf, got laundry done, went grocery shopping, and made it to church.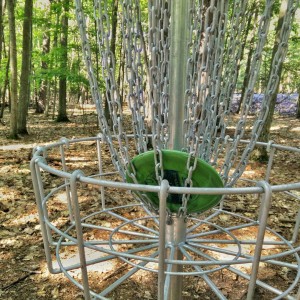 Bright and early Monday morning we headed farther to Pictured Rocks National Lakeshore. We stopped at Muldoon's Pasties & Gifts in Munising on the way up for lunch and thoroughly enjoyed our first pasty. Delicious, especially the dessert pies.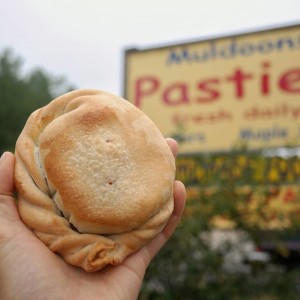 Found a beautiful boondocking spot south of Pictured Rocks National Lakeshore and spent a few, slightly frustrating days exploring the park with all the tourists on vacation.

Headed back west, we spent two nights at Marquette Tourist County Park. The town is super cute & Sam and I managed to squeeze in a bike date to get ice cream at Frosty Treats. We also rode out to Presque Isle with the kids and hiked a bit around the peninsula/island. Super pretty. On our way out we ate at Jean -Kay's pasties & subs and enjoyed our first vegetarian pasty.

Drove to the Keweenaw Peninsula where we had reservations at Linden County Park so we could send packages ahead of us. The park isn't amazing, but the kids enjoyed the swim beach.

We day tripped up to Calumet and the Keweenaw National Historic Site Visitor Center to earn our 74th Jr. Ranger Badge and enjoyed learning about the history of the area.
Our third and final pasty taste test was at Roy's where their chicken & broccoli pastie totally took the gold medal. We also ventured into Hungarian Falls and were disappointed the reports of swimming in the waterfalls proved to be false, but had fun throwing rocks into the pool and hunting for frogs.
Moving farther west, our next stop was the Porcupine Mountains. We woke up super early to try and get to the Union Bay Campground for a first come, first served spot. Unfortunately, there was no Verizon signal anywhere and we weren't very impressed with the campground anyway.
Instead, we decided to have Sam take the day off and we went hiking! After a quick lunch in the Visitor Center parking lot, we drove up to Summit Peak and hiked the loop ending with the lookout tower.  It was beautiful and only about 5.5 miles of pretty gentle grade. We loved it.

It was still only about 3:30pm so we drove over to the Lake of the Clouds overlook to check that out. Super pretty views, but all I could think about was the hike along the ridge that would be EPIC. So many back country trails and campsites at this park.
Lastly, we grabbed this pull out spot next to the side of the road and the kids played on the beach while Sam and I cooked up a grilled sausage and pasta dinner. Afterwards we had our weekly Family Night on the beach, followed by treats and then about an hour to Walmart in Ironwood, MI for the night.

That wraps up (for now) our tour of Michigan's Upper Peninsula. It really is a different place than "the mitten" with absolutely gorgeous views of Lake Superior, and more back country hiking than I expected (not that my expectations were high to begin with!).
Next up we went back to Wisconsin to backpack on the Apostle Islands!
Related posts: