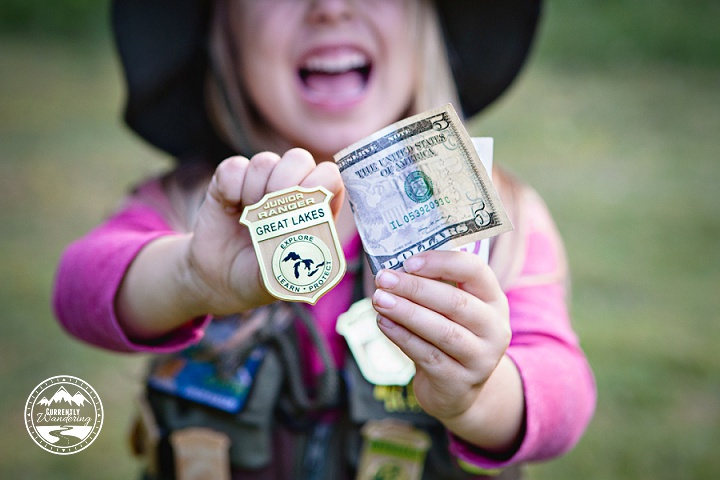 I often lose track of how many Jr. Ranger badges my kids have earned which got me into a little trouble when we hit 50 and didn't know it. 50 badges seemed like a good milestone for celebrating and the kids were a little disappointed that we had skipped it.
"How about 70? 75?" I asked instead. "We could have a party."
Knowing we were getting close, I kept a little better track in the last few months and last week the kids earned their 75th Jr. Range badge at the Northern Great Lakes Visitor Center near Ashland, WI. I'm so proud of them. Some of these books are pretty easy, but others take quite a bit of work and effort to complete. (See our list of badges here.)
There was also those couple of weeks in Arizona earlier this year where they earned 3 one week and then another 5 two weeks later. I think we were all Jr. Rangered out after that for a little while!
I encourage the kids to wear either their badge covered hat or vest when we pass off a new badge. Sometimes they get embarrassed because complete and total strangers want to take their photos, but I find that most rangers really appreciate seeing kids excited about the program. Its almost like a "thank you" to them for all the hard work they do to educate kids about our nation's awesome parks.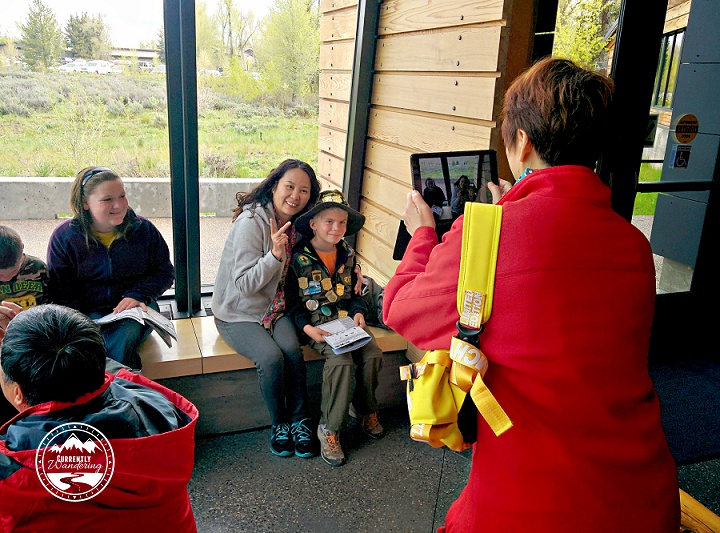 Jr. Ranger badges also count as "school" for the day. Instead of doing their regular book assignments, we'll count the badge as they often include history, geology, biology, reading comprehension, physical activity (hiking) and problem solving. Plus, we are usually outside exploring and getting my kids outside for school is always a plus!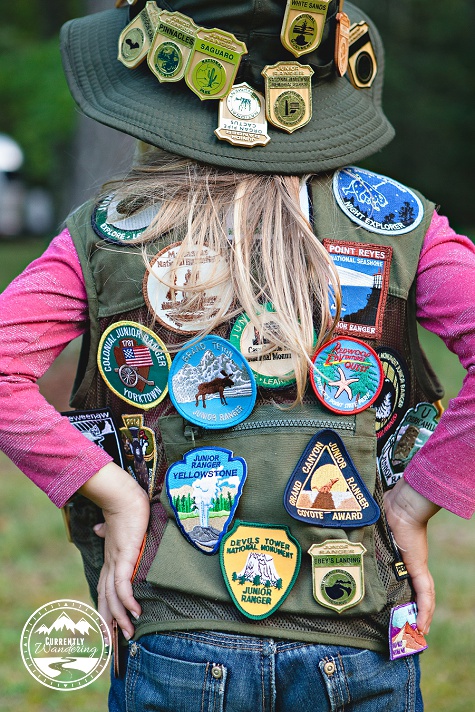 As an incentive, and encouragement to keep going we gave the kids each a $5 bill upon earning their 75th badge. This went over super well (I think its the most money they've ever physically had at one time), and the kids are still contemplating what they will be spending it on.
"How about we get $10 once we reach 150 badges?" they suggested.
I'm not sure we'll raise the stakes that high, but I think $5 every 75 badges could go a long way to keeping them motivated!

Related posts: