Travel Dates: August 18-26, 2015
After we explored Michigan's Upper Peninsula along Lake Superior for 8 days, we made it back into northern Wisconsin and landed in Ashland. We gambled on a first come, first served waterfront city park and totally scored. Kreher City Park has a beach, a couple dozen sites, and is right on the water with a bike path running through it.
We stayed here for 5 days and it was perfect. We caught up on work and school, ate at Buddie's Burgers (twice), road the 10 mile paved Ashland loop, went to the Northern Great Lakes Visitor Center where the kids earned their 75th Jr. Ranger Badge, and prepped for our upcoming backpack trip to the Apostle Islands.
Related blog posts:
Our Kids Earn Their 75th Jr. Ranger Badge
Sometimes We Just Need a Break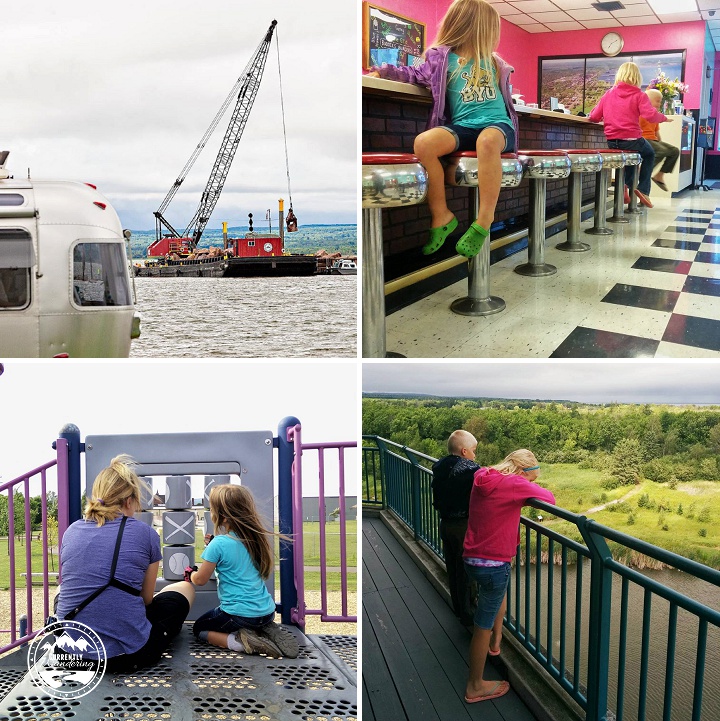 We were up bright and early on a Sunday morning headed for the Apostle Islands National Lakeshore and our backpacking trip. It was amazing and so worth the time to get out to the islands. As a bonus, we even got to visit the Michigan Island Lighthouse on our way back!
Related blog posts:
Andrew's 8th Birthday on the Apostle Islands
How We Backpacked on the Apostle Islands with Kids
Backpacking With Kids: 3 Day Meal Plan & Freezer Bag Cooking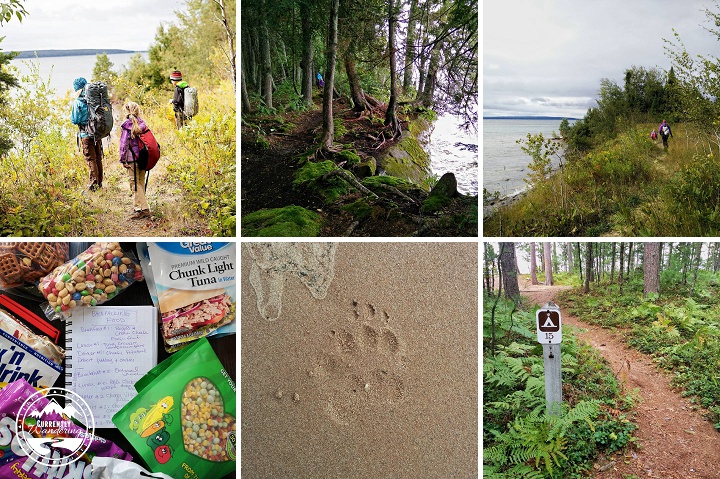 We had decided awhile ago that visiting Wisconsin didn't count unless we bought local cheese, so before we left the Bayfield area we made that a priority.
Tetzner's Dairy is a self-serve dairy farm that sells milk, cheese, and most importantly, ice cream. You walk into the shed, pick out your products, pay with cash or check and then walk out. The ice cream was delicious and we made some amazing grilled cheese with the Bacon Cheese.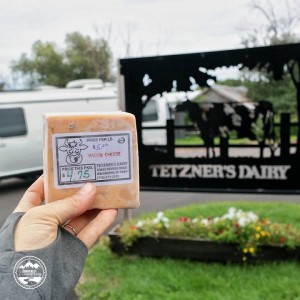 To finish out the Apostle Islands, we went up to Little Sand Bay hoping to visit the Sea Caves. Unfortunately, we underestimated how tired we would be, and no one wanted to hike the 5 mile round trip it required. So, we hung out at the campground and realized we would have been better off staying closer to Bayfield instead of driving all the way out there. Oops.
We did go into the Visitor Center and watch a movie about a modern Ojibwa making a North Canoe. The movie was fairly dated, but the girls & I were fascinated since we are obsessed with anything Voyageur related. Andrew was mostly just restless.

Leaving the peninsula we headed towards Duluth, but were planning on overnighting at Walmart in Cloquet, MN to put us close to the mechanic for an appointment to check our trailer brakes.
Not wanting to arrive at Wal-Mart before dark, we hung out at Little Sand Bay until 2pm and then stopped by both Amnicon Falls State Park & Pattison State Park ($10 for a day pass gets you into all the state parks) to see the waterfalls. They are both small parks about 30 minutes apart and easily seen on the same day.

We had dinner in the parking lot, and then we drove to the Wal-Mart in Cloquet, MN ready to begin traveling up the North Shore!
Related posts: