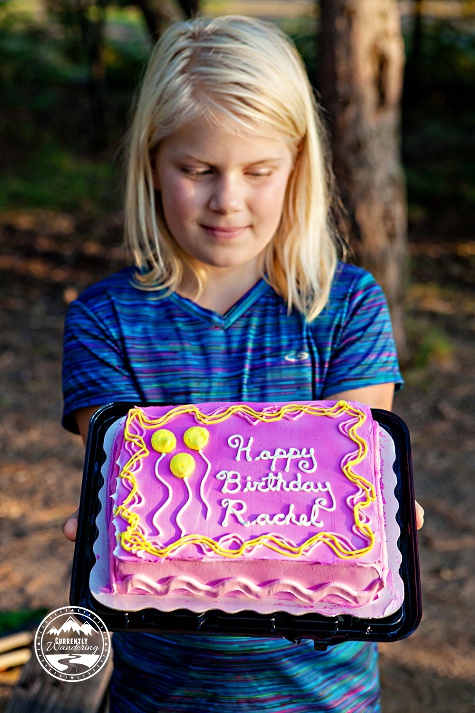 September 15, 2015
Dear Rachel,
You are growing up so fast and I love that we get to spend some much time watching it! I'm truly grateful for this journey of ours and that I can be by your side most of the time. Its a great honor and a blessing!
You are turning into quite the young lady. Sometimes I see you debating whether or not you want to act young and silly like your siblings, or if you are "too old" for whatever mischief they are cooking up. I love how you encourage and support both Cara and Andrew and are a great example to both of them!
Lately you love to babysit your siblings and really love it when mom and dad leave for a few hours. You are very responsible and a huge help getting the house cleaned up and everyone tucked in bed. Its fantastic and I'm so proud of you. At the same time you also love to tease and are quite the mischief maker yourself sometimes!
You love to read (still!), play Lego's, braid your American Girl Doll's hair, explore, draw, and play games with the family. We have watched you conquer your fears numerous times and appreciate and encourage your determination to always be better.
We are so grateful to have you in our family!
Love,
Mom & Dad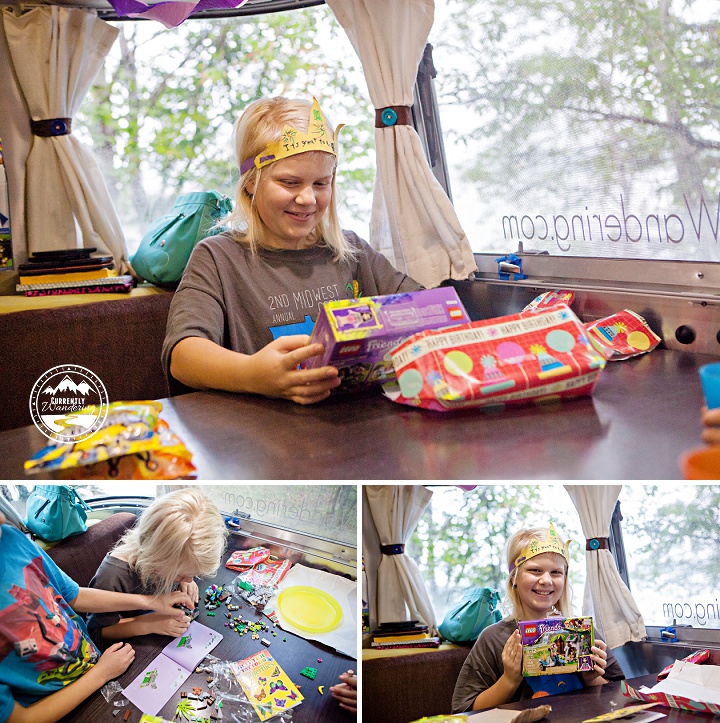 Rachel's birthday was pretty simple this year. We had plans to fly back to Utah in October (plane tickets as birthday presents!), but we still wanted to get her a little something to open on her birthday. We found a Friends Lego Set we thought she'd love and Andrew & Cara both picked out some treats. It amazed me how a new, small Lego set could promote a two week frenzy of Lego playing with ALL the Lego's. It was awesome.
We were camped in Sleeping Giant Provincial Park in Ontario Canada during our Circle Tour of Lake Superior. The area was beautiful, remote, peaceful, and exactly what we all needed. The kids loved throwing rocks in the water and building out their little breakwater.
There are plenty of trails and lakes in the area, but we didn't want to overdo the two days we had there. We drove the long dusty road out to the Thunder Bay Lookout, hiked out to the Sea Lion, read in the hammock and generally relaxed. We loved being there in the off season as there were plenty of open spots right next to the water, few campers, and cooler temperatures.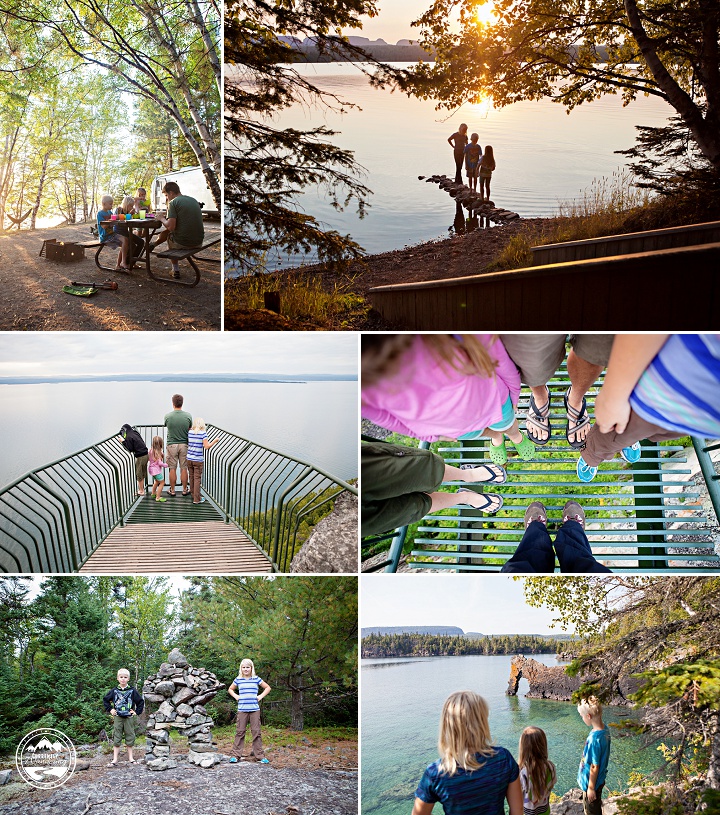 Rachel had requested Greek Gyros for dinner and then we surprised her with a birthday cake, but no candles since the Canadian Wal-Mart we visited didn't have any! It was a great spot, and Rachel loved that we were in Canada for her birthday.
Related posts: