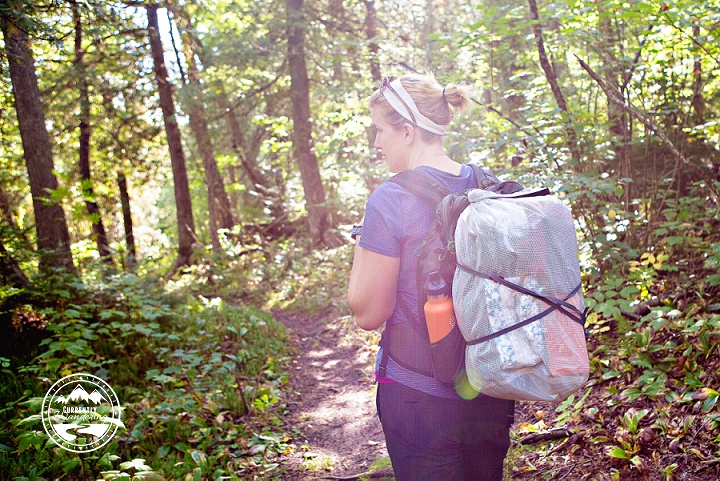 While we would have loved to receive this item for free to review, we actually spent money to purchase it. This post contains Amazon affiliate links which help to fund the blog in a small, small way. Thanks for helping us out!
I've been on a quest to find the perfect bag. When you don't have a lot of space to store equipment, each piece of gear needs to have multiple functions. I have a great over the shoulder camera bag (see that post here) but for longer hikes it just wasn't cutting it. Plus, I wanted to be able to tote multiple lenses in a safe and easy to access manner.
Enter the Mind Shift Gear Rotation 180.
We ran into this bag at a camera shop downtown in Petaluma, CA. It piqued my interest as a solid, hiking/camera bag and even better when I found out they are made by Think Tank Photo who are leaders in the camera bag space.
The Mind Shift 180's star feature is the accessible waist belt pack that swings around from inside the main bag. Hard to visualize? Here's some photos to help out. The whole waist belt slides around and its super easy to get in and out which gives me access to extra lenses or even my camera if I'm not carrying it with the Capture Pro on a strap.


The clip is easy to slip in and out without looking at it, but is also secure. There's also a tether just in case the waist belt somehow comes undone so my gear won't hit the dirt.

Unfortunately, when we were planning our first backpacking trip in the Apostle Islands we just didn't have enough room for all the gear. Sam has a huge regular backpack, but even with that we were having to give the kids too much weight. The Mind Shift 180 has a fairly large top storage compartment which is great for jackets, or food (which is heavier and better for an adult to carry), but it still wasn't enough space.
Our solution? A dry bag roped to the outside. Fancy, right? We picked up this dry bag at Walmart for like $6. Its pretty heavy, but also durable which made it great for being on the outside. We stuffed a sleeping bag, everyone's pajamas, and all the electronics in it and then tied it on to the Mind Shift 180 with these Sea to Summit Accessory Cords.
It worked surprisingly well. Because the Mind Shift is rather small, the pack overall wasn't too heavy (my total pack weight for the Apostle Islands was 31 lbs) and I had no problems with unbalanced weight.

It may not be the prettiest solution, but it totally worked! I would love for Mind Shift to come up with a legit attachment to the outside of this bag. They make a larger camera bag, but on shorter day hikes it would just be overkill and we don't have the space anyway! This guy fits perfectly under the dinette seat for easy access and safe storage.
When I have easy access to lenses and even my camera, I am more likely to take photos along the way. Its also important for me to have my (fairly expensive) gear safe and I feel like the padding in this is definitely adequate. If you are looking for a bag to take out hiking, I definitely recommend this one!
Related posts: