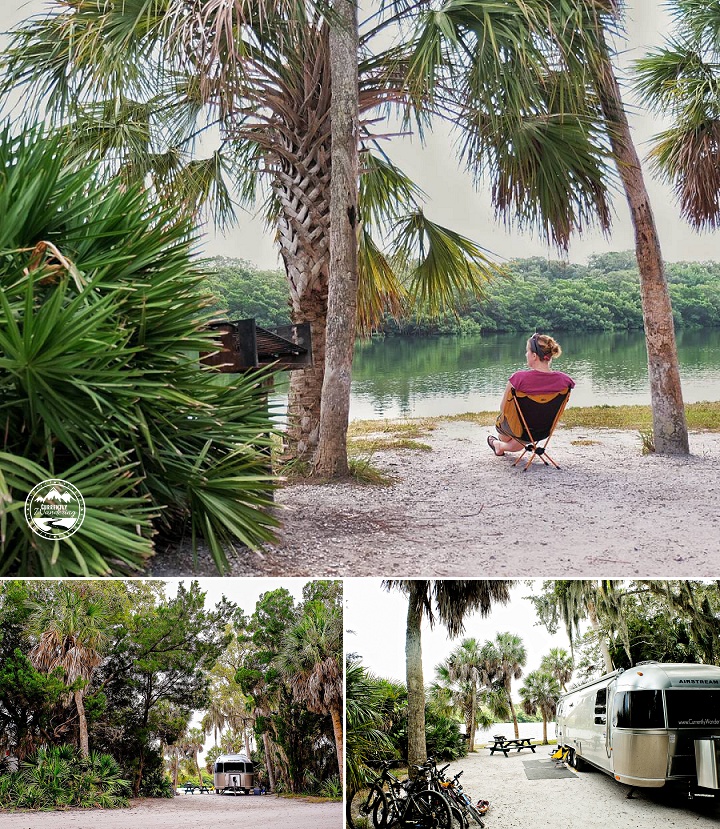 Travel Dates: Dec. 14 – 18, 2015
We left the beautiful Emerald Coast and made for the area around Tampa, Florida. We had a long, 7 hour driving day, but the kids (and drivers!) did fabulous. Lots of movies, tablet time, audio books, and lunch out made the day seem pretty easy.
In the Tampa area, we stayed at Fort de Soto County Park and had a stunning water front site surround by palm trees. It was a little more than we normally spend on a campsite, but it was definitely worth it! Plus, the Clarke family from TakeThatExit was two sites over. Heather & Jeremy graciously made us dinner as we arrived close to 5:00pm and she knew we'd be tired from driving!
Their kids are roughly the ages of Andrew and Cara and we knew we'd have to meet up after a short stay together last summer in Minnesota. After talking over routes  this was the soonest our schedules matched up as they had gone east over to Maine and down the coast while we stayed in the middle of the country all fall. The kids played, we swapped babysitting for date afternoons (Sushi & Thai lunch!), and spent a fun afternoon at the beach! It was pretty chill and relaxing and we had a great time!
Sam also picked up the hobby of building sand castles. He figured that we all the beach time in our near future it'd be a fun way to spend his time!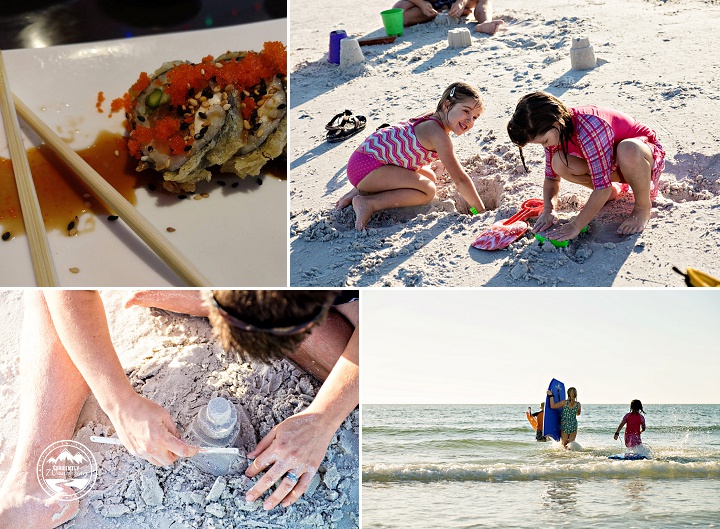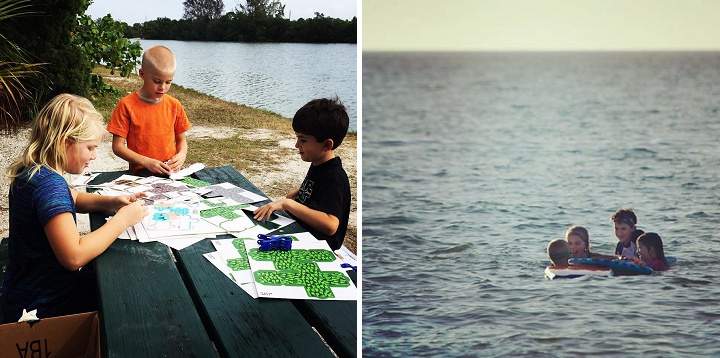 *Above photos by @TakeThatExit
I debated taking the kids to earn another Jr. Ranger Badge, but they opted to drive an hour to DeSoto National Monument to mix things up for school. So glad we did! We learned all about Spanish conquistadors, tried on chain mail, walked the beautiful nature trail and generally tried to not to melt in the heat & humidity. The best part about road school is using our flexibility to mix things up.

After a great four days playing around, it was time to move on! We both had reservations at different state parks in the Florida Keys starting Saturday, the 19th so we opted to drive halfway to Miami and overnight there. We hit a few big rainstorms, and hit a truck stop for a lunch break, but overall made great time!

*Middle photo by @TakeThatExit
Luckily for us, the Schrum family from @upintheAirstream was also there! It was a little like getting the band back together from last summer in Minnesota. We had a fun night of socializing in our Airstream due to the rain. Heather grabbed pizza from Costco, I whipped up a salad and we managed to fit 7 kids playing Minecraft and 5 adults comfortably in our 188 square feet!
Next up Christmas in the Florida Keys!
Related posts: