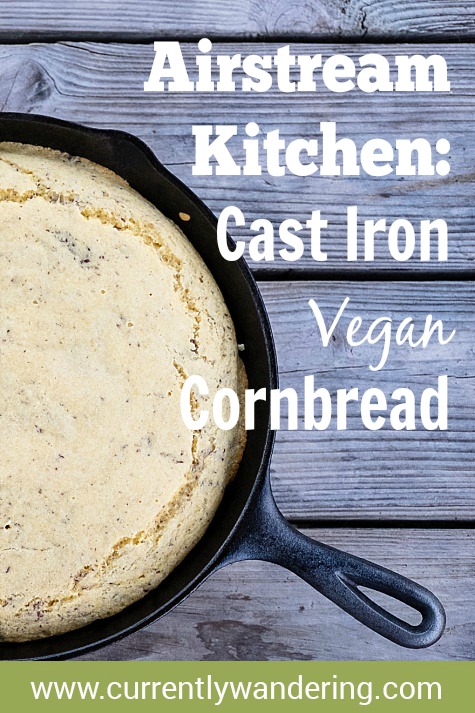 We recently acquired a 10″ cast iron skillet, and are convinced that everything tastes better in it. I had been making this recipe in our 9×13 glass pan, but the first time we tried it in the skillet we were blown away by the deliciousness. Super soft, moist, and full of flavor, this cornbread recipe is sure to be a hit at parties and get-togethers. Plus, it doesn't have a lot of butter (something many recipes do) so I like to think its a little bit healthy.
Cast Iron Vegan Cornbread
adapted from livinlightly.com
serves: 10″ skillet – how many people depends on how big you cut it up!
Ingredients for Cornbread
1/4 cup ground flaxseed
3/4 cup water
2 cups non dairy milk (we use Lactaid)
1/2 cup canola oil (melted coconut oil works too)
2 cups flour (we usually just use white)
8 tsp baking powder
2 cups whole grain cornmeal
1/2 cup white sugar
1 1/2 tsp salt
Directions:
1. Preheat oven to 425 degrees. Spray skillet with non-stick cooking spray (probably not needed, I do usually do it anyway just in case).
2. Heat water in a small sauce pan on stove. Once it is boiling, add the flaxseed. Reduce heat and whisk until you get a gel-like consistency.
3. Combine milk & oil in a large bowl. Add sugar and mix well.
4. Add dry ingredients to the wet mixture (Sift flour if you want – I'm always too lazy!) and mix well.
5. Stir in flaxseed mixture.
6. Spread cornbread mixture into a cast iron skillet. It's pretty thick, but don't worry.
8. Bake for 20-30 minutes or until a toothpick comes out clean.
9. Drizzle with honey  & enjoy!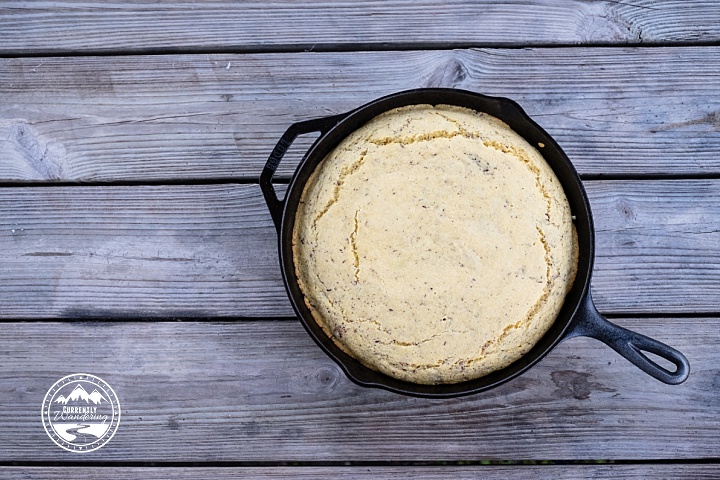 Related posts: