Travel Dates: March 5-14, 2016.
We arrived home from Cumberland Island in the early afternoon on Saturday and drove east for a couple of hours before over-nighting at Walmart.
The next day after church, we made it to Dead Lakes State Recreation Area which had been recommended to us by a traveling friend. It was the perfect place to get all our backpacking gear put away and to get a jump start on school and work for the week.

"A little, post-workout relaxing in the hammock was just perfect this morning. This little RV park has been just what we needed to get caught up on daily life!" – Jess

"This little recreation area has been perfectly quiet and peaceful, which was just what we needed. We are headed out to Destin now, which will be beautiful but not as peaceful. People ask us all the time how we find the places we go. Often, we see pictures on Instagram posted by others. In this case,@joehendricks tipped us off about this place, and it has been perfect!" – Sam
Tuesday morning we continued on to Henderson Beach State Park where we had stayed 2 years ago on our way through. We were hoping to get in a few more days of boogie boarding, but the waves were incredibly high and the weather was stormy. Luckily, we had @livinginthemomentum nearby to hang out with instead!
After 2 nights at Henderson, we left for Big Lagoon State Park outside of Pensacola, Florida. We had plans to meet up with our friends we met at church 2 years ago, and it was a piece of Florida we hadn't seen.
On the way there, we drove our favorite section of Florida Highway: 399. Water on both sides and beautiful white sand beaches. Perfection.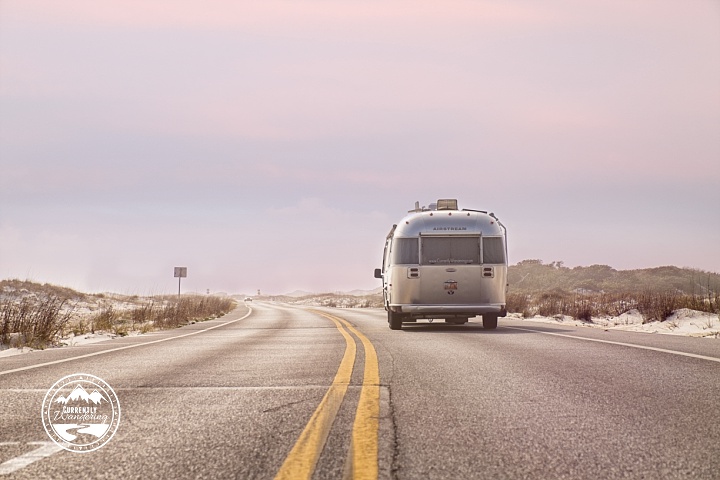 "Today we got to repeat one of our favorite drives. The Gulf Islands National Seashore includes a wonderful section of coastline on Santa Rosa Island. Highway 399 is worth the diversion. At high tide, watch for sand and water on the highway. Our last drive on this highway was in December 2013, early in our travels. The sea was angry today, but the drive was wonderful!" – Sam
Big Lagoon SP was great, but unfortunately, the weather was still stormy. We did our best to get out in between the rainy spells and go for walks. One of our longer walks was out to the observation tower where it was super windy!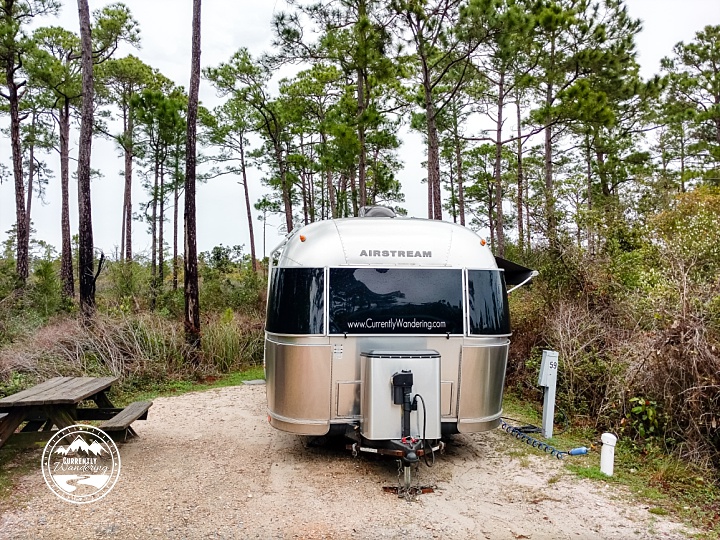 We also visited the Naval Aviation Museum. The kids and I had been, but Sam wasn't with us last time. Lots of planes!

"Rachel doesn't always join her younger siblings on things for young kids anymore. While they were occupied, She and I wandered about. She particularly liked this hybrid boat/plane design, complete with bunks and a small kitchen." – Sam

"We had some good rain today, and escaped to the Naval Aviation Museum. Entrance is free, and they have a zillion planes. Cara jumped into every cockpit that was open." – Sam


"Our afternoon wander took us out to a lookout along the inter-coastal waterway. The wind was strong enough that the only birds we saw were either flapping wildly or hunkered down in the grass." – Sam

"Big Lagoon State Park is pretty unique. They rent canoes, kayaks, and paddle boards which would be a great way to explore the water if we wouldn't have blown over and capsized in the wind. We settled for a hike out to the observation tower instead. There's always next time." – Jess

"Jess took the time to do her hair and look great for our afternoon wander. The wind had a different opinion.  A much better plan was our week-long timezone manipulation. We crossed into Central Time a week ago, but we've been pretending it is still Eastern Time. Tonight, we switch to Central, erasing the hour jump for the timezone switch, no time adjustment required. You win some, you lose some." – Sam

"Crazinesss at the overlook. Two years ago on our way through Pensacola we met a crazy, like minded, wanderlust family at church. Today we invited them out to see the Airstream and fed them spaghetti and meatballs while we all caught up. In a few months they move to Guam for the Air Force and get to explore that part of the world. Part of me is a little bit jealous." – Jess
Monday morning it was time to head out of Florida! We had a great winter, but we were definitely ready for something different.
We decided to make a quick stop at the USS Alabama in Mobile so Sam and the kids could check out the battleship and submarine. I was able to hang out in the trailer and get caught up on some work. Love when the kids get to explore with their dad!

"We explored the USS Alabama today. The last time we explored a battleship was two years ago (Battleship Texas) and the kids loved it. And… I loved it too. I really love exploring with my kids." -Sam

"At the same location is the USS Drum. This was my first submarine, and it was awesome. Much smaller than the battleship, but quite roomy compared to the Airstream!" – Sam
We over-nighted at a Walmart in Mississippi before heading on to New Orleans!
Next Up: Meetups, Donuts, and Beignets in New Orleans, LA

"Peace out Florida! ✌ Its been a great 14 weeks but we are ready to move on. Mountains and the west are calling our name!" – Jess

Related posts: