Travel Dates: March 15 – 18, 2016.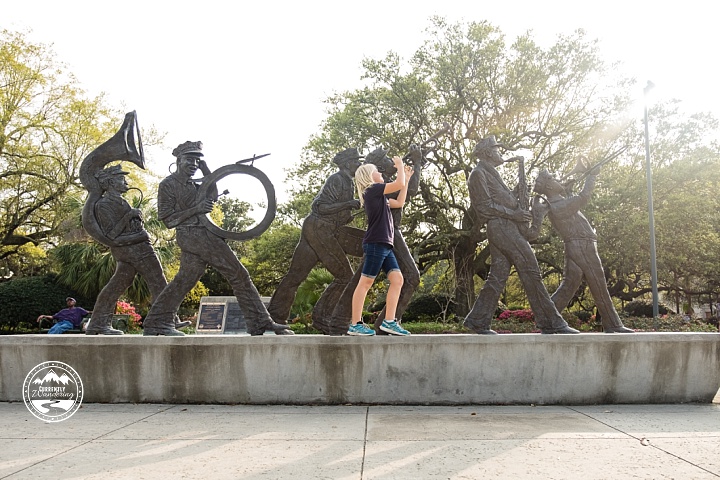 After leaving Florida and quick overnight in Mississippi, we headed to meet up with friends at Bayou Segnette State Park outside of New Orleans, LA. This was our second visit to New Orleans, and I was all for skipping it had we not been meeting up with friends. Also, beignets. I don't think the kids would have forgiven us if we had skipped those!
First things first, we drove straight to Costco and got Cara an eye exam. We knew she probably needed glasses as she's been squinting a lot when she reads, and Costco was the easiest and fastest way we could get her in to see someone. We got a prescription and then ordered glasses online to be sent ahead to San Antonio where we would be in about a week.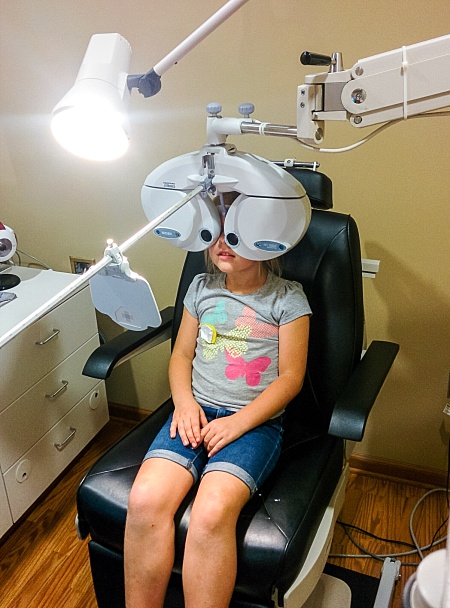 "Cara had an eye exam this morning and we were able to procure a prescription for glasses. She's farsighted (+1 and +.75) and glasses will really help her to read. Her siblings have been totally supportive and she's super excited to wear them!"  -Jess
For school one day with our friends from @livinginthemomentum we visited the Barataria Preserve Unit of the Jean Lafitte National Historic park. We walked along the boardwalk, did our Jr. Ranger Books, and watched an incredibly old, outdated film that totally bored ALL the kids and the parents. If we hadn't just come from Florida and the amazing Cypress Swamps there, maybe it would have been more impressive? At least we were with friends which always makes things more fun!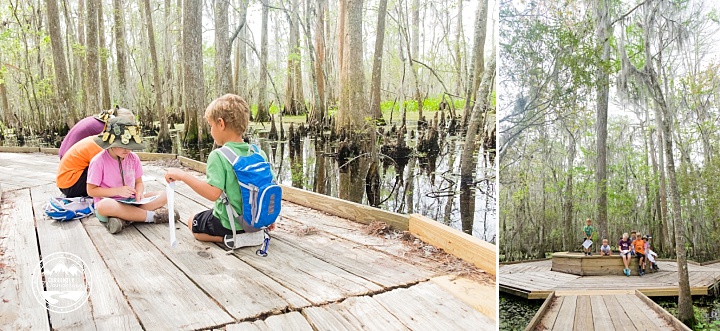 We also had the opportunity to meet up with a lot of friends! Heather & Mark from @livingistheadventure, Dave & Ann from @advodna_dave, and also @livinginthemomentum were all at the same state park. Although we never actually got ALL of us together at the same time, we did meet up occasionally for dinner, or to let the kids run around spraying each other
with the hose on a hot day.


"Along with our traveling buddies we also had the awesome@timphamdotcom and his super cute wife Kimmy out to the Airstream. Tim is a crazy good wedding photographer here in NOLA and it was fun to catch up! They are expecting their first child in about 2 weeks, and since they brought both soda AND cupcakes to our potluck feast we know they are going to be fabulous parents." – Jess

"We misread the open dates for the swimming pool, which resulted in a pile of swimsuited kids and a sweltering afternoon. Water fight at the Currens! We were joined today by@advodna_dave, @livingistheadventure,@livinginthemomentum, and associated crews, and had a blast." – Sam
Instead of driving into New Orleans like last time, we decided to take the ferry over since it cost about the same and we wouldn't have to deal with parking the truck in the French Quarter which is never fun. It was as quick ride and deposited us only about 1/2 mile from downtown which was a great walk along the Mississippi River.
Our first stop was to visit the New Orleans Jazz National Historic Park, but unfortunately all the music was done for the day, and since the building was getting ready to undergo renovations there wasn't a whole lot to do. We quickly earned our Jr. Ranger badges and moved on to other things!
"We tend to travel in the spaces between large cities, as they are not our favorite places. Occasionally, however, the pull of local cuisine is too tempting and we make an exception. Such is the case with beignets in New Orleans. That and the Jazz music." -Jess

Although the line had died down outside Cafe Du Mondeand we were seated quickly, it took FOREVER for someone to take our order. We entertained the kids by flipping our Jr. Ranger badges across the table, and arm wrestling. Once they came though, we devoured the fluffy, powdered-sugar covered goodness in minutes.
After that we took a walk through town up to Louis Armstrong Park. Its a well-done green space with a pond and the walk through the French Quarter architecture was pleasant enough. Naturally, we avoided Bourbon Street and got back to the ferry dock only to find it was closed due to mechanical failure. With our car on the other side of the river, we grabbed an Uber ride back across the bridge in no time. The kids were super impressed and it just added to the adventure!

Our beignet order at Cafe Du Monde took an unnaturally long time to make it to our table this afternoon, so entertainment was found by introducing our kids to arm wrestling. So cute they thought they could actually win!" – Jess

"We almost didn't head into New Orleans today. We did anyway, and collected another Junior Ranger Badge and these delicious beignets. Yep, it was worth it. Even when the ferry broke down and had to Uber back across the river to where the truck was parked." – Sam
We decided we had to run into town one more time to get donuts. The Instagram world told us we absolutely HAD to try District Donuts before we left because they were delicious. Yep. They were right. We also grabbed some sliders as a snack, plus a cinnamon roll and all of them were delicious. Definitely a great place to stock up on yummy food!

"I may have a thing for donuts, and this place could possibly rival Blue Star Donuts in Portland, OR. I think it's good to have a favorite donut shop in every state. Just in case…." – Jess
"District Donuts on Magazine Street in New Orleans has flavors like Wedding Cake, Nola Cream, Lemon Blueberry, Chocolate Covered Strawberry, and Mango Pink Peppercorn. We bought a dozen, and tried them all. #donutjudgeme" – Sam
One day in downtown, and a few days hanging out was plenty for us! New Orleans is not my favorite city, and although there is a lot of culture, we'll probably stick with the spaces in between cities next time!
Next Up: We detour for a service project and make it into Texas!
Related posts: