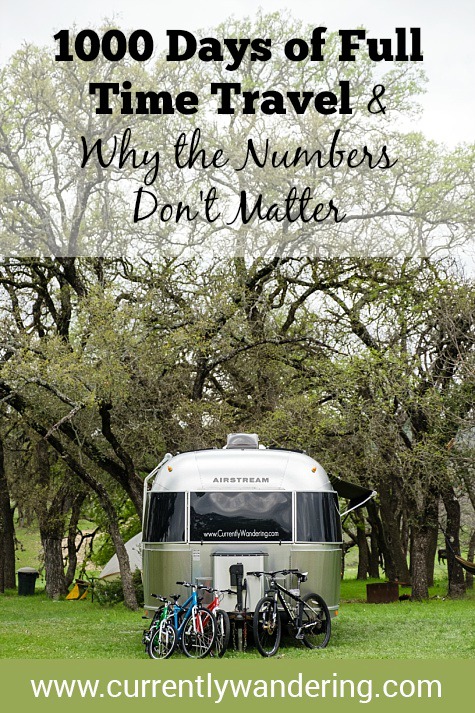 When we originally left our sticks and bricks house in July of 2013 we had no idea what was in store for us. I woke up that morning and knew we were on the brink of something amazing, but the reality has been far more grand than either of us imagined.
Today we have officially been on the road "full time" for 1000 days. That's kind of a big deal. Sometimes its hard to remember what life was like before Airstream travel. For our youngest, Cara, its been almost half her life. We've camped at 308 places, earned 105 Jr. Ranger Badges, and towed the Airstream over 600 hours and 33,344 miles.
What I realized this weekend, however, is that the numbers don't matter. We could be on the road for 6 months or 6 years and the most important question would be not, "How long have you been on the road?" but "How has being on the road changed you?"  Our goal has never been to see every state (we don't even have a sticker map) but to spend time together as a family in meaningful ways.
We've taught our kids to backpack, mountain bike, paddle, adjust to uncertainty, overcome fear, and most importantly to let go of material things while embracing experiences and relationships.  We are more patient. We love the peace and quiet of being out in nature. Saying "no" is okay and defending family time is perfectly acceptable.  Things are just things, and simple is better. I really like to mountain bike. Sam loves to work on programming projects with the kids. We all love to hike. I love to hear my kids breathing while they sleep at night. Establishing a solid, positive relationship with our kids while they are young could be the most important thing we ever do.
There have been sacrifices and our life is not all rainbows and unicorns. We've cried. We've been angry and frustrated. We've had important things break. That one time, we literally set our brakes on fire. We've had deep doubts, unbelievable success, unexpected detours, and tears of both joy and frustration.
I wouldn't change a thing.
This adventure of ours isn't about the road, it is about our family and how we've grown.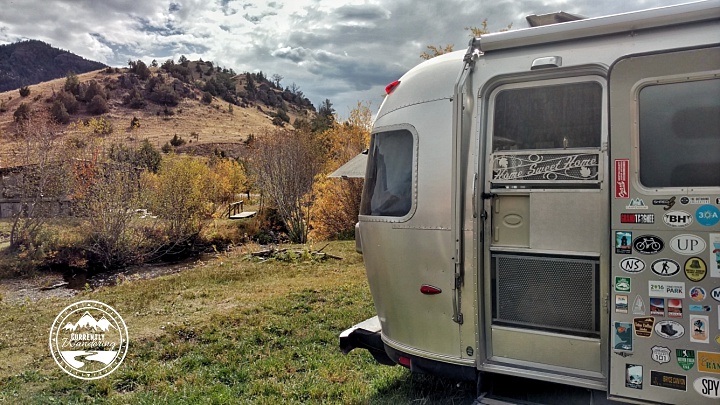 Related posts: