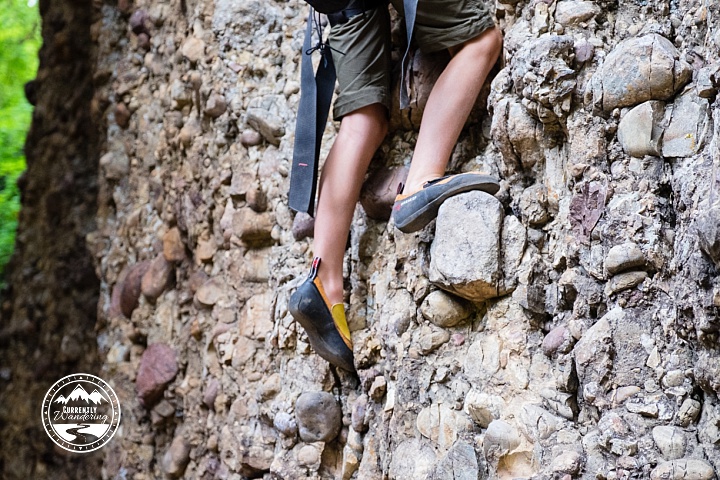 Back in high school I worked on the rock climbing wall at our community recreation center in Sandy, UT. I loved climbing, so when I landed a job in college at BYU Outdoors Unlimited I was pretty excited to have a steep discount on climbing gear. Not only that, I associated with others who shared the same love. By the time Sam and I married I had completed a few lead climbs and felt pretty comfortable out on the rock.
Then came the small kids and the "dry years". There are ambitious climbers that take their kids out on the crag (I follow a few on Instagram), but we just weren't the type. While traveling we haven't done much climbing either despite our kids getting older. Andrew & I had a date in Canada to a climbing gym, and last year we went out with fellow Airstream friends in Prescott, AZ for an afternoon on the rocks. For the most part though, our climbing gear just gathered dust and took up much needed space in our Airstream.
Just before we went to Manti for the month of June, we stopped in Sandy, UT to take care of some logistics. We put all the rock climbing gear in our storage unit as we weren't ready to part with our harnesses, rope, and shoes permanently. Once in Manti though, I realized we were only 30 minutes from Maple Canyon! Whoops. Its a premier and unique rock climbing location in Sanpete County with some of the coolest conglomerate rock. I had climbed there once or twice in college and knew there were some easy routes the kids could handle. When Sam went back up to Sandy for a conference a few days after we arrived, he dropped by the storage unit and reclaimed our gear. We were good to go!
With our pageant schedule, we had Sunday and Mondays off so our first Monday we took the evening and drove up to Maple Canyon to check out some climbs. I had looked around on the internet and the best route I could find were Bob's Bolts, a 5.4 in the Schoolroom area. I figured I could handle lead climbing a 5.4 and the kids would be able to climb once I did.
Unfortunately when we got there it was difficult to find the route exactly. We looked around for a bit, but I wasn't super comfortable with any of our options.
A little farther up the trail is Road Kill Wall. There was a couple climbing there and after talking with them a bit, we decided to do an easy climb basically up a large gully. There weren't any bolts but it was no problem for me to get up there, anchor and create an easy climb for the kids.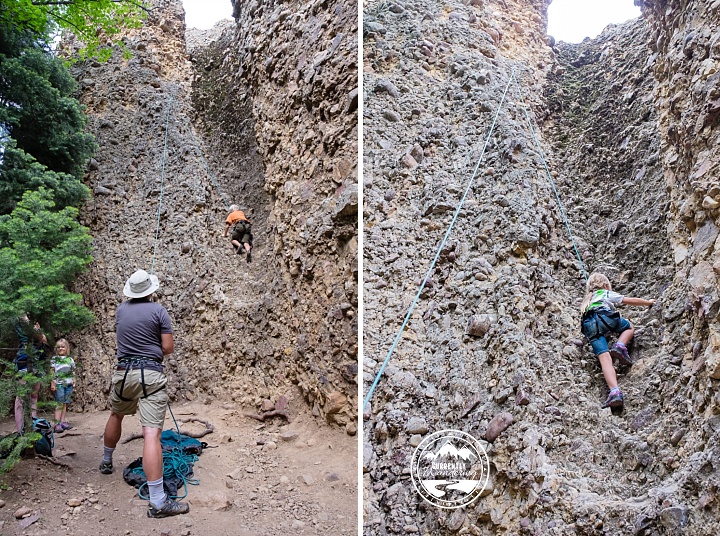 Turns out my kids aren't really into climbing.
Rachel lacked interest before we arrived at the wall, and came prepared. She practice on the jamstik+ while lounging in the hammock  while the rest of us climbed.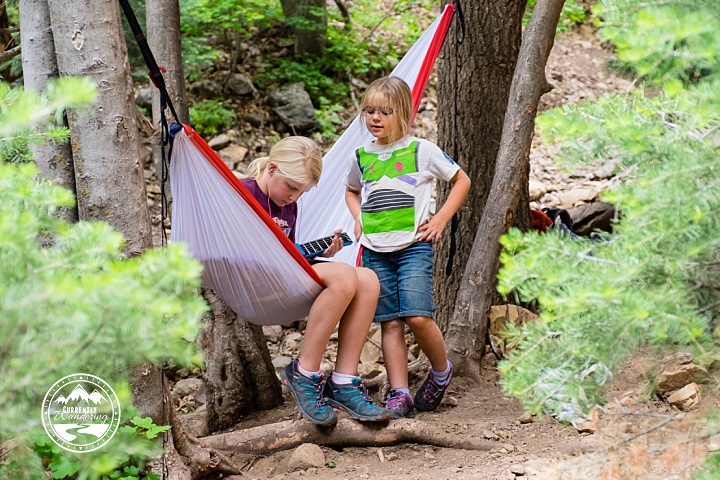 Cara made it barely up the wall and decided to come back down. Andrew did a little better, but he was still pretty nervous.
Since the kids were happy to hang out and eat snacks I decided to tackle Tomato Man, an easy rated 5.5 with "great clipping stances" and only 6 or 7 draws.
I was terrified. Despite having done some lead climbing, I've never taken a real fall and I hear the first one is always the worst. I took a deep breath and started up the wall. Right hand, left hand. Feet placement. Stand up. Reach for the rope. Clip in. Despite my nerves I managed to make it up to the top without any serious problems.

We managed to coax Andrew about half way up the wall, Sam climbed, and we had brought a friend who did awesome for her first time ever climbing! Overall we had a great evening and finished the night with dinner at a local Mexican restaurant.

We will never be an avid rock climbing family. Sometimes I'll look at kids or families on social media that are easily climbing 5.10 routes and simply be amazed. We are social climbers – its great to go with friends or when its really convenient but I doubt we'll go out of our way to make it happen.
That said, I was super stoked to know I could still pull off a lead climb. An easy one, turns out, but I still felt pumped when I reached the top. Sometimes a sense of accomplishment is important for us adults too!
Related posts: