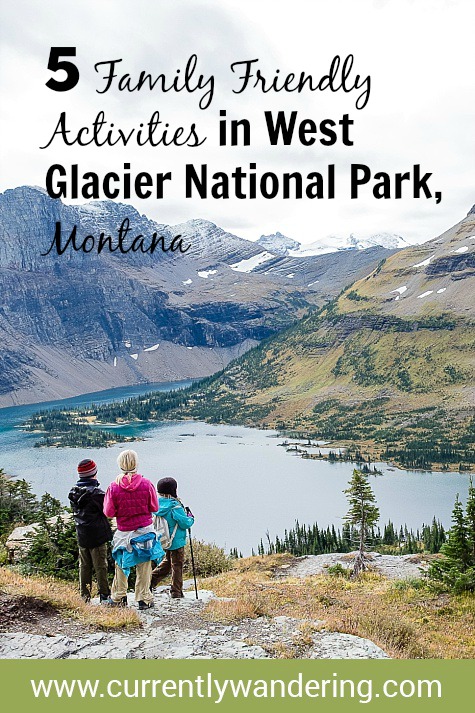 Glacier National Park is a favorite for quite a few people.  Its always been high on my list, but we just hadn't quite had the time to visit. This fall I was feeling spontaneous and ready for adventure so we drove a few extra hours in late September to spend six days on the west side.
It was magical. Every National Park should be visited in every season, but since that is unrealistic, let's just say that Glacier is spectacular in the fall. Crisp air, changing leaves, and fewer crowds are just three of the perks for visiting in the off season.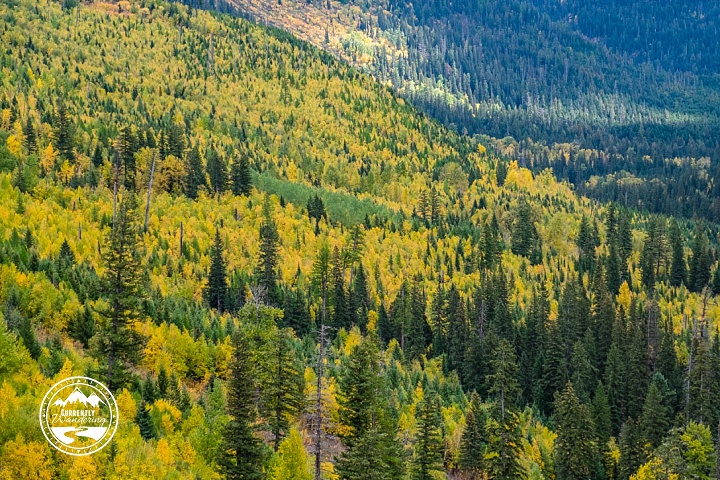 Amid school, work, and church we managed to keep ourselves busy for almost a week and definitely left plenty to do the next time we visit! While this isn't an exhaustive list of activities on the west side of this park, here are some of our favorites:
1. Go on a Hike
The park newspaper is fabulous for planning hikes! There are detailed maps, one-way mileage, elevation and locations for the trail heads. All valuable information when you are planning activities with kids. Three hikes we did on this side were Avalanche Lake, Hidden Lake, and Rocky Point. There were a few other hike recommendations, but we really just didn't have time to do everything (as much as I wanted to!).
I noticed that many of the hikes in the park require some serious effort. When I asked a ranger for an 8-10 mile loop hike, she gave me a blank stare. "We have more like 3-4 day loops hikes here," was her comment. She went on to suggest some easier 3-4 mile hikes, but that's about as difficult as we got.
While we didn't venture out in to the back country due to cold night time temperatures, we did keep ourselves busy by strolling along the shore of Lake McDonald and driving to the summit via Going to the Sun Road.
Avalanche Lake Hike: 2.3 miles one way, 500 ft elevation gain
This is a well used trail. Luckily for us Avalanche Creek campground was already closed for the season, otherwise I think the trail would have been packed. The trail begins in conjunction with the Trail of the Cedars boardwalk and is a nice meander through some beautiful cedar trees.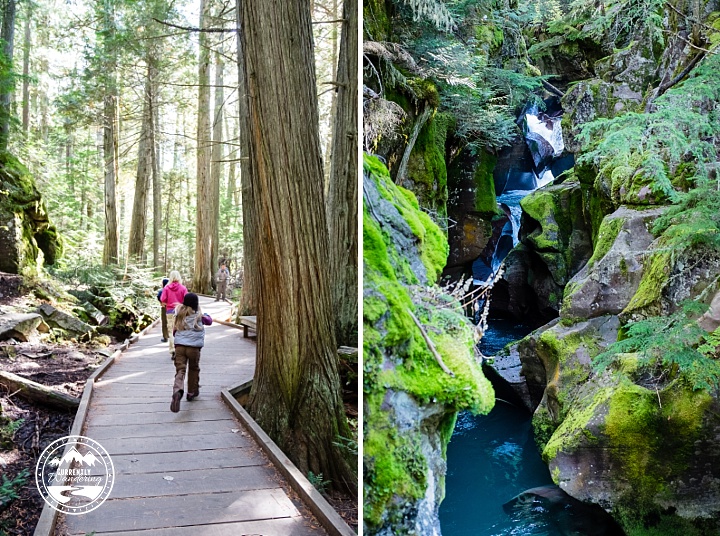 Just past the most amazing glacier waterfall (the water is SO blue) you take a turn to head up to the lake. The trail is not necessarily steep, but it is a pretty constant uphill. We did see a black bear WAY across the lake from us once we got there, but not close enough to even worry about the bear spray we had forgotten to bring.
Bonus: There is an outhouse just before you get to the lake. Hallelujah.

Hidden Lake: 2.6 miles one way, 460 ft elevation + dropping 780 ft down to the lake
The temperature steadily dropped as we drove Going to the Sun Road up to the top of the pass. Once we got the top it was actually really cold and we quickly put on ALL our layers.  The trail to Hidden Lake starts behind the Logan Pass visitor center. It is mostly paved or a boardwalk until you get to the overlook about 1.4 miles down the trail.
While the overlook was nice, continuing on the trail down to the lake was GORGEOUS. Even if you don't hike all the way down, go out on the trail a bit. I promise its totally worth going past the overlook. While the goats were not out in abundance (perhaps they don't like cold wind?) we did see a fat marmot. Much more exciting than goats anyway.
We had a nice lunch down by the shore of the lake, and I was amazed that not just one, but TWO guys jumped in the water to swim. They were out quickly, but apparently its a thing? Wow. I was not tempted to get in.
Bonus: There is an outhouse down by this lake as well. Hooray for an easy place for kids to go to the bathroom!
Rocky Point Hike: 1.1 mile, gains 85 ft elevation
This is an easy 2 mile lollipop loop with a great overlook of Lake McDonald. We drove from the campground over to Fish Creek Campground and the trail head was pretty obvious from there. While the trail itself wasn't anything spectacular, this was a great "we just need to get out in the evening" type trail.
2. Drive Going to the Sun Road
This road is famous for a reason. It twists and turns and gains some serious elevation on the way up to Logan Pass. We were so excited to be on it that you would have thought we won the lottery. There are a few pull outs to get out of the way and take photos and we used more than a few. We also had some great clouds moving across the valley below us which helped shape the already dynamic landscape. Even if you aren't going hiking up at the top, its definitely worth the drive!
3. Eat ice cream and watch the sunset on Lake McDonald
In Apgar village there's a little ice cream shop that was open until 8pm. We each grabbed some ice cream (my flavor was huckleberry! yum!) and took them out to sit on the dock and watch night settle over Lake McDonald.

You can also rent boats on the lake, but we opted out of that for the time being as we'd rather have canoes not kayaks. The outfitter only had the latter this late in the season. Bummer. It would've been a good time.
4. Camp in Apgar Campground
There's a lot of turn over in the campground, so even though many of the sites were first come, first served we didn't have trouble snagging one on a Wednesday night.We did notice that things filled up over the weekend, and then magically emptied again on Sunday night. Typical campground behavior.

For trailers many of the sites put the door on the wrong side, so maybe just be a little picky. There's a trail that you can walk/bike to the Apgar Ranger Station, or even just walk to Apgar village or down to the lake.
5. Attend a Ranger Program & Earn Jr. Ranger Badge
Naturally, we earned our Jr. Ranger Badges while we were there. I felt the book was well put together and easy enough for the kids to figure out on their own. There are A LOT of ranger programs in all areas of the park but we chose an easy one about animals getting ready for the winter at the Apgar Visitor Center. We learned about mountain goats, pikas, bears, and the marmots. Score one for road school.

I would have loved to visit Bowman Lake but it was a long drive out there on a dirt road, and we were unsure of boat rentals and/or the status of the road that late in the year.  We'll make sure we make it up there next time as I've heard its gorgeous.
We'll be visiting the east side – Two Medicine, Grinnell Glacier, Many Glacier next summer. We plan to hit some of the back country sites (possibly even from the Canada side!) so stay tuned!
Related posts: