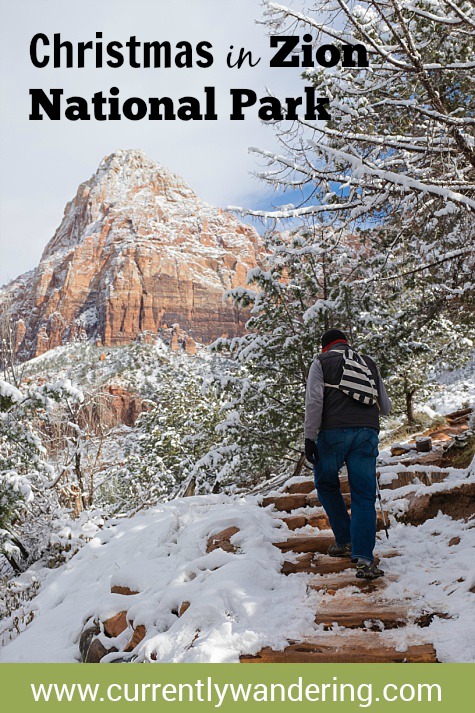 We made the decision last summer to do "one more" winter in the Airstream. Originally we had planned to take a break, rent a house, and teach the kids how to ski. After some long term planning, we decided that 2017/2018 was the ideal time for the that and everyone agreed we'd spend the winter traveling, exploring, and having a last full-time Christmas celebration in our shiny house.
Then the obvious question became "Where?"
Travel Dates: December 17 – 25, 2016
If you've learned anything about me, you'll know that I'm a bit of a scheduler and planner. Add to that the stress of "one more" and needing it to be "epic" I kind of freaked out months before the holiday even arrived. Nothing was good enough. Nowhere seemed right. We'd throw ideas against the wall of the Western states and nothing would stick. I kind of sort of wanted to be near some family, the kids were dying for snow (despite also wanting to be in the Airstream – two things we had always sworn didn't mix), and Sam wanted to be in the middle of nowhere in the desert. We decided California was too expensive, the Arizona desert was too remote for logistically making Christmas work, and Mexico seemed like a bad idea all around.
Eventually we settled on making reservations for 10 nights at Snow Canyon State Park in southwestern Utah. We had cousins that would be there visiting in-laws, and it was only 5 hours from my parents whom we thought could be enticed down to visit. The temperatures were forecasted to dip below freezing, but with some reflectix in the windows and generator time we thought we could make it work.
As the Christmas holidays crept closer and closer I kept re-thinking that decision. With our stay in Anza-Borrego State Park and the little solar we were able to utilize with the low winter sun, we had to run our generator quite a bit. Snow Canyon has limited generator hours right in the middle of the day (the perfect time to be out exploring) and we were not confident we could recharge after long night of using the furnace to keep warm.
I kept looking for more options and after playing with the idea of spending night at the lodge in Zion National Park, I casually mentioned to Sam that we could just take the Airstream to Zion instead. Watchman Campground was more expensive, but also had electric hook-ups. We'd be plugged in, could use our small space heater, and we'd be in the park to explore over Christmas! The only snag we could envision was the park service getting upset over us bringing in a Christmas tree.
That conversation led to me to remember that a group of traveling friends had camped on BLM land outside La Verkin (about 30 minutes from the entrance to Zion) on a beautiful bluff overlooking the Virgin River. No generator hours, free camping, and freedom to bring in 10 Christmas trees if we really wanted. This quickly became plan A, and we changed our reservations at Snow Canyon to just 3 days right after Christmas to coincide with my parents renting a condo and joining us in St. George for a few days.
After leaving Anza-Borrego we drove north splitting the drive with a stop in Las Vegas, finally arriving at the epic-sounding boondocking spot only to find it was literally a mud pit. We pulled off the side of the road to check it out on foot before driving down the dirt road, and Sam and I both sloshed and slipped in the mud. With rain and possibly snow in the forecast only going to make it worse, we called an audible and drove the 30 minutes into Zion hoping to snag a walk-up site at 5pm on a Monday evening.
Turns out when Plan B is fairly incredible, you don't mind the change.
Christmas was everything I hoped it would be. We had fabulous weather for a few days and even managed to hike Hidden Canyon with our kids – a fairly steep ascent into a canyon using chains on part of the trail. We saw the Emerald Pools covered in ice, enjoyed the low crowds, bought our small Christmas tree which fit inside the Airstream Christmas Eve,  and woke up to snow on Christmas Day. We snuggled at night to stay warm and just enjoyed one of our nation's most beautiful parks in all its winter glory.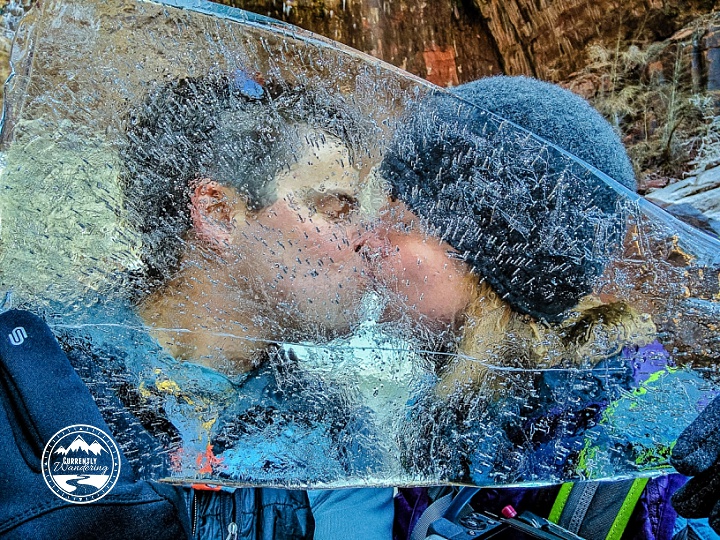 "Upper Emerald Falls was fairly frozen on our visit yesterday. The kids spent a good 30 minutes using our hiking poles to break up the weaker sections and watch slabs of ice start a journey downriver. @telegramsam  fished this giant piece out and we marveled at the frozen bubbles inside. Not exactly a privacy shield but luckily there were few people up there with us!" -@currentlywandering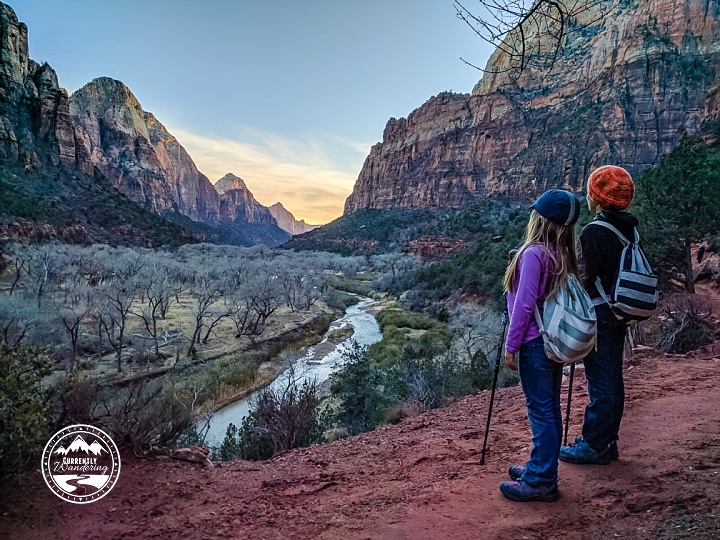 Staying right inside a National Park has some perks, including easy access to the park right outside your door. Our afternoon wander provided some excellent views and great fun. Merry Christmas! -@telegramsam

"Our casual drive around Zion turned a little more serious when we decided on a whim to hike Hidden Canyon. The part of the trail that wasn't steep was cut into the rock and occasionally offered chains for safety. It was a challenge to us all, but most particularly to Cara and Rachel. Everybody was awesome, and we went home tired and happy." -@telegramsam

"There's something extra magical about an Airstream Christmas. The snow is sticking to the ground outside and our kids are going to wake up to a blanket of white in a National Park. I can't wait!"-@currentlywandering

"Snowball fight! We decided to abandon our fancy breakfast plans in favor of a snowball fight before church earlier this morning. Always a good decision." – @currentlywandering

"The kids opted to stay indoors with new toys (Legos! Paw Patrol! Watercoloring!) this afternoon while @telegramsam and I had a hiking date. We went up Watchman Trail and had fun sloshing in mud and slipping on sections of hard packed snow. I've concluded these red rocks all dusted with snow = 😍" – @currentlywandering
Sometimes our plans just fail. More often than not we aren't sure of our location 2 weeks out. Its part of the lifestyle, and we have learned to roll with it. Sometimes however, things work out more beautifully than we could have imagined.  As Sam and I crunched our way through the snow up to the top of Watchman Trail on our hiking date, we looked at each other and just had to laugh at the winding path we took to get there. We wished everyone we passed a "Merry Christmas" as it truly was one of the best we've had yet.
Related posts: