After we left Big Bend Texas, we didn't have solid plans. We knew we only wanted to drive about 3 hours, needed better signal for work, laundry would be a plus, and we needed groceries. Sam found Monahans Sandhill State Park which seemed to fit the bill so off we went! We were lucky enough to be joined by our online friends @wandering_nation for a few days and we all had a blast getting to know each other and hanging out. Turns out parenting is so much easier when I can send the kids out to play with their friends!
Travel Dates: February 24 – March 5, 2017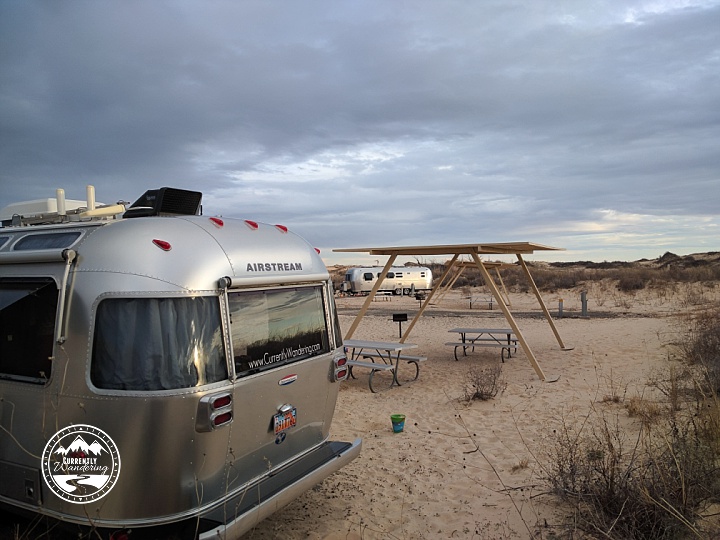 "We've been lucky to be parked just a titch away from @wandering_nation for the past few days. Dunes are more fun with friends. "-@telegramsam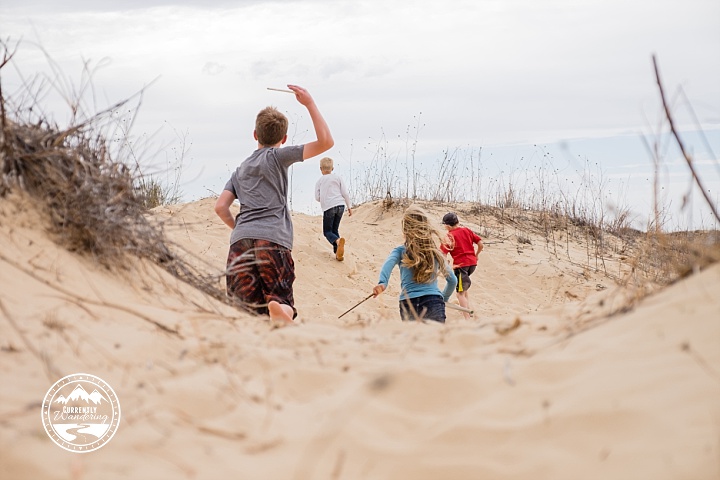 "I'm pretty sure Harry Potter and Minecraft are the universal languages of traveling kids (all kids maybe?). We've loved having @wandering_nation as neighbors while we recuperate from our Big Bend trip. The kids have played for hours in the sand dunes chasing dementors, and then following it up with some good old tablet time. Makes it easy to get work done when the kids entertain each other." -@currentlywandering
Monahans is another park where you can rent sleds and slide down the dunes. We were recently at White Sands National Monument, however, so really the sledding wasn't all that appealing to any of us. I was worried about the wind (welcome to West Texas!) but it wasn't too bad. We also managed to get Wandering_Nation addicted to the game of Dominion. We spent many hours playing games and chatting. So fun to have temporary neighbors to hang out with!
After a restful 5 days at Monahans it was time to move on. We debated forever about where we actually wanted to be, but honestly? Nothing sounded good.  I was kind of tired of being in the middle of nowhere and New Mexico didn't sound enticing. The nearest city was Lubbock, TX and even though it was a small detour we decided it was worth it!
We spent 5 days at the KOA and accomplished A LOT of logistics while we were there, including a stop at Costco where we were able to get our hands on a Costco magazine with our faces on the cover!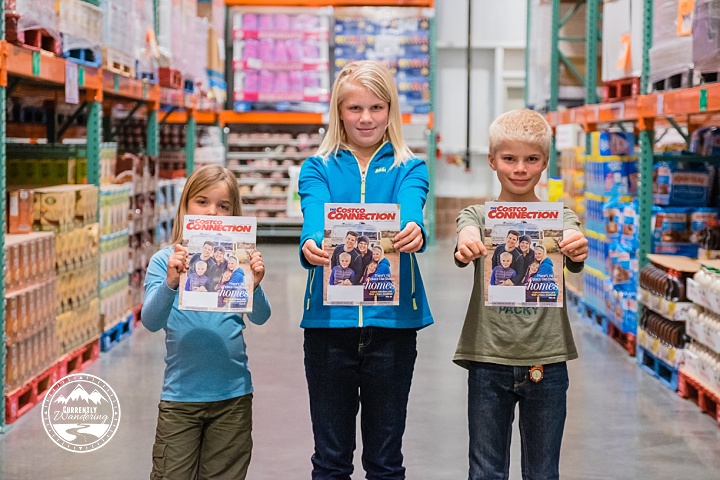 "Thanks to everyone who has texted, tagged us in photos and otherwise made us feel so loved in the last week as the Costco Connection came in your mailboxes! We finally got our hands on a copy today (okay, 5 copies) and it's fun to see in person. For those that have asked – we answered a call to action months ago about Costco members living in unique dwellings. They followed up with a phone interview and I sent over photos but we were shocked they put us on the cover. What a fun surprise!" – @currentlywandering
We swam at the KOA pool almost every day, visited the local library, and were able to see one of my college roommates and her family.  While not super outdoorsy or exciting, this stop was just what we needed to rejuvenate our batteries.

"Lubbock Texas was not on our original plan, but we wanted a Temple to visit, and Lubbock was the nearest one. When we arrived for our session, the sun was low enough to light up the stained glass. I find that our church attendance provides guidance and inspiration for our day to day lives, and the Temple provides perspective as we strive to live the Gospel of Christ.

Lubbock also has a Costco (and a Torchy's) but it was our Temple visit that made the extra driving hours worth it." -@telegramsam


"Happy Monday! We had a great weekend resting up in Lubbock, Texas. We snuck in a temple date night, rotated the truck tires and replaced the battery, shopped at Costco, hung out with my college roommate and her family, swam at the KOA pool, found something resembling mountain bike trails, and ate at Torchy's Tacos – twice. Now it's time to MOVE. My sister gets married in less than two weeks (eek!) So on to Utah we go. We'll be in Moab by Friday night!" – currentlywandering
Related posts: